Con la fine di Game of Thrones molti attori del cast stanno migrando verso nuove produzioni. Abbiamo parlato in questo articolo del ruolo di Ian Glen in Titans e ora è il turno di Jerome Flynn. L'attore divenuto celebre per il suo ruolo di Bronn nella serie tv HBO è infatti l'ultimo arrivato in ordine di tempo nel cast de La Torre Nera.
Flynn interpreterà un cowboy, ruolo che rientrerebbe particolarmente nelle sue corde. Infatti pare che prima di essere reclutato nel cast di Game of Thrones l'attore inglese abbia seriamente preso in considerazione l'ipotesi di trasferirsi in campagna e dedicarsi a uno stile di vita prettamente bucolico. Questo a causa della carenza di offerte di lavoro interessanti in circolazione.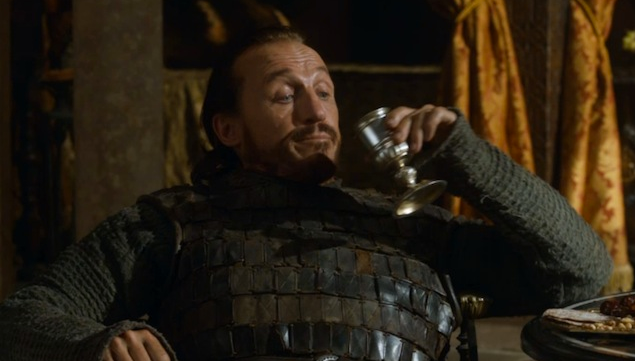 L'adattamento televisivo de La Torre Nera si distaccherà dal film del 2017 con Idris Elba e Matthew McConaughey.
La serie prodotta da Amazon sarà con tutta probabilità una riscrittura totale e non un adattamento relativo solo al quarto libro della saga di Stephen King (composta di otto romanzi), intitolato La Sfera del Buio. Le riprese della serie sono iniziate questo mese in Croazia, luogo familiare a Jerome Flynn poiché sede delle scene ambientate ad Approdo del Re nel colossal HBO. Con tutta probabilità entro l'estate saranno ultimati i tredici episodi di cui dovrebbe essere composta La Torre Nera.
Stephen King partecipa al progetto in veste di produttore, insieme ad Akiva Goldsman, che aveva sceneggiato il film del 2017. Ma King è attivo su diversi fronti. La serie tv basata sul suo romanzo apocalittico L'ombra dello Scorpione è in lavorazione e sta suscitando l'attesa dei fan così come l'uscita del reboot del film Pet Cemetery, prevista tra poche settimane.
Non ci resta che attendere l'uscita de La Torre Nera per scoprire se avrà una sorte m8igliore rispetto all'omonimo film!