Amazon Prime Video fa gli ultimi sforzi prima di salutare questo assurdo 2020 con tanti nuovi ingressi: quelli di questa settimana sono veramente tanti.
Era già da qualche tempo che Amazon Prime Video preferiva spalmare i nuovi contenuti del catalogo in tutto il mese invece che fare il botto il primo giorno, ma questa settimana (che coincide anche con l'inizio del mese di dicembre) ha voluto comunque strafare.
Vediamo cosa offre il portale ai suoi abbonati (a proposito, clicca qui se non sei ancora iscritto e fallo subito).
Martedì 1 dicembre
Beh, come si diceva poche righe fà, questo primo giorno della settimana, con nuovi ingressi nel catalogo e contemporaneamente primo giorno del mese, vuole veramente stupire.
Ben NOVE film e una serie tv animata saranno i protagonisti di questa giornata su Amazon Prime Video.
Tra i nuovi ingressi di questa giornata il primo da citare è un film con un cast ben noto e amato che è anche un'esclusiva Amazon: The Gentleman.
Trapiantato a Londra, il protagonista (interpretato da Matthew McConaughey) costruisce il proprio impero della marijuana, ma come sempre non è sempre facile il mondo degli affari.
Oltre a McConaughey il cast vede anche Charlie Hunnam (anche volte amatissimo di Jax Teller in Sons of Anarchy), Hugh Grant e Colin Farrel. The Gentleman è diretto da Guy Ritchie.
Nello stesso giorno saranno resi disponibili anche Liam Gallagher: As it Was, Book Club – Tutto Può Succedere, Funny People, Saint Judy, Caleb e Hotel Transylvania.
Liam Gallagher: As it Was è il documentario sulla vita del cantante degli Oasis dopo lo scioglimento del gruppo che ha fondato con suo fratello.
Book Club – Tutto Può Succedere invece è una commedia in cui le protagoniste sono un gruppo di donne che fanno parte di un club del libro, quando il gruppo scopre l'esistenza del libro 50 sfumature di grigio provano a movimentare la loro vita personale ispirandosi alle avventure di Christian Grey e Anastasia Steele.
Funny People invece è una commedia basata sul mondo dei cabarettisti a cui hanno partecipato anche gli attori Adam Sandler e Seth Rogen.
Saint Judy è un lungometraggio basato sulla storia vera di una procuratrice degli Stati Uniti (Judy) che si batte perchè le donne straniere possano riuscire ad ottenere il diritto d'asilo.
Caleb invece è un po' il nostro piccolo contributo al catalogo di Amazon Prime Video, perchè è un film horror italiano che sarà sicuramente apprezzato dagli amanti del genere.
Hotel Transylvania invece è il film d'animazione che mostra "l'altro lato dei mostri", quel lato rilassato di quando si va in vacanza con gli amici. E in quale hotel possono andare a rilassarsi lupi mannari, mummie e uomini invisibili se non nell'hotel di lusso del re dei mostri (Dracula)?
Ma non è finita qui per questa giornata su Amazon Prime Video, perchè se avete fatto bene i conti, non siamo ancora arrivati a quota nove film e manca anche la serie animata.
Il portale vuole portare il sorriso in questo primo giorno del mese e quindi come sorpresa a tutti i suoi abbonati, e soprattuto ai fan di Jim Carrey, metterà a disposizione ben due film comici di cui è protagonista: Ace Ventura: L'Acchiappanimali e Ace Ventura: Missione Africa.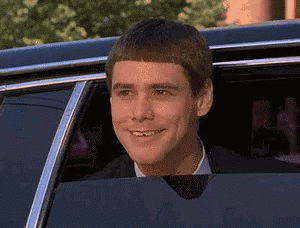 Per quanto riguarda invece la serie animata che sarà messa a disposizione sul portale, basta leggere queste parole per capire di cosa stiamo parlando "sono tre sorelle che hanno fatto un patto".
Ovviamente si parla di Occhi di Gatto, Amazon Prime Video metterà a disposizione la prima stagione dello show.
Venerdì 4 dicembre
Per questo inizio weekend Amazon Prime Video prevede sul menù ben due contenuti Amazon Exclusive e uno Amazon Originals.
Per quanto riguarda le esclusive di Prime, si parla del film L'Appuntamento Natalizio di Papà e di 10 Giorni con Babbo Natale.
Il primo è una commedia con un sfondo un po' drammatico che trasmette un po' di speranza. Dopo la tragica e sofferta morte della madre, Jules decide che è ora che suo padre vada avanti con la sua vita e decide di iscriverlo a un sito per incontri online!
10 Giorni con Babbo Natale invece è una commedia italiana di Natale con Fabio De Luigi e e Diego Abatantuono.
Per quanto riguarda la produzione originale Amazon invece, si tratta di un drama ambientato nel mondo della musica: Sound of Metal.
Il drama mostra la forte sofferenza e il difficile periodo che un musicista metal deve attraversare quando nella sua vita si fa strada un vero e proprio dramma: la perdita dell'udito.
Sabato 5 dicembre
Per un sabato leggero e dedicato alle famiglie, Amazon Prime Video mette a disposizione le due stagioni di Masha e Orso.
Padri e figlie all'appello: studiate bene i costumi così ne potrete approfittare per il prossimo carnevale!
Per questa settimana e tutto, siamo sicuri che non ci sia da annoiarsi!