Agents of S.H.I.E.LD. molto spesso si prende l'ardore di introdurre alcuni personaggi nel Marvel Cinematic Universe. La quarta stagione vide l'esordio del Ghost Rider (seppur non quello di Johnny Blaze) che risultò essere un toccasana per la Serie. Il centauro infernale con il volto di Gabriel Luna non convinse appieno i fan ma l'affasciante ipotesi di possibili nuovi sviluppi sulla sua mitologia è una suggestione mostruosa. L'oscuro personaggio dai risvolti demoniaci potrebbe non essere l'unico antieroe a prendere vita grazie ad Agents of S.H.I.E.L.D. dato che in un prossimo futuro potremmo veder introdotto il cacciatore di Vampiri, Blade.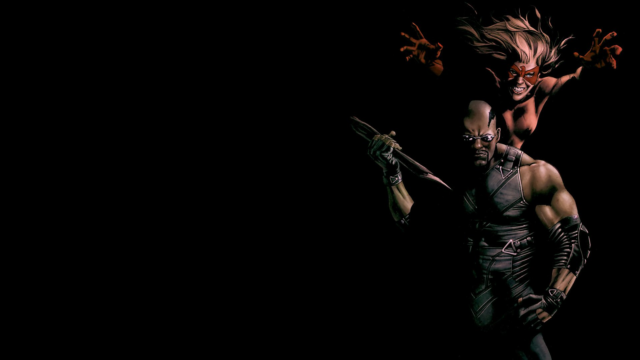 Avevamo già apprezzato il potente guerriero della notte in carne e ossa grazie alla trilogia cinematografica con Wesley Snipes protagonista, e una Serie Tv di scarso successo. Il violento combattente è uno dei personaggi più tenebrosi e controversi della Marvel e molti fan reclamano a gran voce una nuova trasposizione. Blade agisce da sempre nei bassifondi e negli angoli più viscidi e nascosti della società intento a combattere la sua crociata solitaria. Quindi spiegare la sua assenza finora risulta estremamente facile.
Ma cosa alimenta la suggestione dell'eventuale coinvolgimento di Blade in Agents of S.H.I.E.L.D?
La scintilla della speranza giunge direttamente da un Tweet di Lorraine Cink, host principale dell'account della Marvel. La Cink ha recentemente intervistato l'attore che interpreta Deke, Jeffrey Ward. Dopo il colloquio Ward si è detto molto entusiasta del futuro dello Show, argomento principale dell'intervista. Tra gli hashtag usati oltre #AgentsOfSHIELD figura: #Blade. Questo minuscolo dettaglio ha scatenato un putiferio di teorie e caos tra i fan che, immediatamente, hanno iniziato a fantasticare sull'esordio di Blade.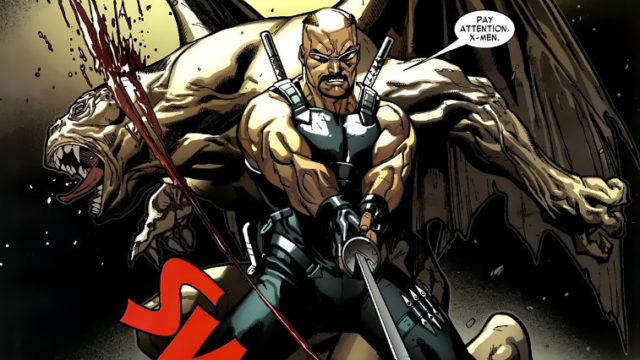 Rapida la smentita da parte della Cink che ha dichiarato che l'hashtag incriminato non conferma niente. Secondo lei si è parlato di Blade solo perché Jeffrey Ward è un fan. Ci auguriamo che non sia così e che quella dell'attore sia piuttosto una rivelazione (involontaria).