Ben prima di 13 Reasons Why, il teen drama è stato un formato di punta della tv. Il mio approccio alle serie per teenager è iniziato ahimè presto a causa di una sorella di quasi un decennio più grande e in piena pubertà. Ogni giorno dovevo fare i conti coi quattro scapestrati più in voga su Italia1: quelli di Dawson's Creek (qui c'è qualcuno che sa di cosa sto parlando). All'epoca ero molto piccola, troppo piccola per comprendere a fondo quanto imbarazzante e disturbante fosse quella serie. Non capivo nemmeno perché il protagonista fosse così demoralizzato dall'essere vergine. Dal canto mio, io lo trovavo un segno zodiacale come un altro.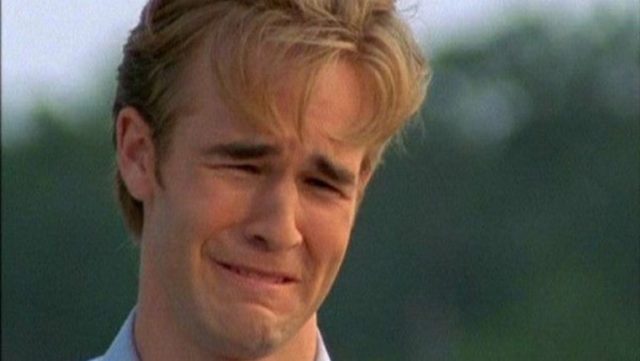 Va riconosciuto, però, che l'adolescente medio poteva benissimo identificarsi nella cerchia di Dawson. I ragazzi in questione erano liceali semplici, relegati nella claustrofobica realtà di una comune città americana che avrebbero voluto lasciarsi alle spalle. Vi è familiare come situazione, no? E se, invece, vi parlassi di Upper East Side, yatch club, West Coast? Gli autori televisivi hanno decretato che non bastava più offrire una visione almeno realistica dell'adolescenza. Come se già non fosse abbastanza improbabile ritrovarsi in ottagoni amorosi sempiterni, gli sceneggiatori hanno voluto strafare. Come? Intrecciando drammi e dilemmi già collaudati in un ricamo di lusso e sregolatezze varie.
Il teenager medio, brufoloso e spaesato nel mondo non si vede più riflesso nello schermo: desidera essere l'adolescente modello della tv.
In principio era O.C., poi venne Gossip Girl. E contemporaneamente la Gran Bretagna decise di entrare nel circuito a gamba tesa con Skins. Quest'ultima riusciva però a distinguersi dai prodotti americani medi che, si sa, campano di perbenismo. Gli inglesi, al contrario, hanno offerto uno show ben più cupo e onesto a se stesso: sesso, droga e inclinazioni degeneri non venivano solo accennati, ma esaltati come basi fondamentali di un'adolescenza che mi restava alquanto estranea. Tutte le serie finora chiamate al banco degli imputati sono colpevoli dello stesso reato: la "romanticizzazione". Cosa c'è di più romantico che morire tra le braccia del proprio amato? O vedere una bella e brillante ragazza agiata che si abbandona agli eccessi? Solo perché "lei è diversa da tutte le altre e nessuno può capirla", e si sta crogiolando nella proprio auto-indotta spirale nevrotica?
Il filtro romantico che distorce la depressione adolescenziale è la peggior chiave per trattare un tema così delicato.
13 Reasons Why merita dunque un plauso a tal proposito. Quando tutti dipingevano l'adolescenza come i ragazzi stessi avrebbero voluto o creduto che essa fosse, Netflix ha remato controcorrente mostrando cosa davvero significa essere un teenager nella realtà. Finora, le teen series non sono state che surreali melodrammi. 13 reasons why è, invece, il dramma autentico e perfetto dell'adolescenza e di come questa venga vissuta dai suoi protagonisti. Non c'è variazione sui temi: inadeguatezza, sessualità, esclusione, bullismo sono gli evergreen su cui il genere deve cimentarsi. In parte per richiamare l'attenzione, in parte perché è necessario parlarne. Non esaltandone la trasgressione però, bensì le conseguenze.
Ma una serie che era partita così bene, con una prima stagione che poteva (e doveva) essere l'unica, ha ceduto alla tentazione della retorica.
Visto il successo d'esordio, Netflix non poteva permettersi di lasciare la serie alla sua fine naturale. Il secondo capitolo di 13 Reasons why è stata un'altra vacca da mungere. Non importa se non C'è più latte da spremere: si scuote un po' il portafogli e si spera che per un pavloviano riflesso condizionato lo show torni a produrre. Quindi mi sento di dire che sì, una speranza che si è rivelata vana per dare valore al dramma adolescenziale c'era. Solo che nessuno ha voluto davvero rischiare e cavalcare l'onda. The end of the f***ing world ci ha provato, ma il risultato è stato insipido e pretenzioso. Élite ha fatto propria l'atmosfera cupa di Skins e l'ha mischiata con il lusso di Gossip Girl (leggere per credere), tornando indietro di un decennio nella storia televisiva.
Insomma, in un certo senso 13 Reasons Why ha sdoganato il teen drama, ma nella sua connotazione più romanzata. Una linea narrativa che poco ha da dire sulla realtà (e soprattutto la credibilità) e non offre nulla di nuovo, ma tutto di tragico.
È pur sempre vero che un adolescente vive ogni step della pubertà come un'esplosione nucleare. Un disastro cosmico che al resto del mondo pare solo come un cliché. E infatti negli anni, le serie tv ci hanno rimpinzato di luoghi comuni adolescenziali. E non hanno intenzione di smettere.