5- Il dualismo del vecchio William
Il vecchio William è apparentemente, almeno nei primi episodi, il cattivo di turno. Ma in Westworld niente è ciò che sembra e la realtà è più complessa di così. L'Uomo in Nero infatti è sempre al limite: è certamente privo di morale, ma lo è in generale con gli host, perché non li reputa (più) creature viventi, e li sfrutta per raggiungere il centro del labirinto. Eppure talvolta si percepiscono delle eco del passato, sprazzi in cui il giovane William non sembra nemmeno così distante.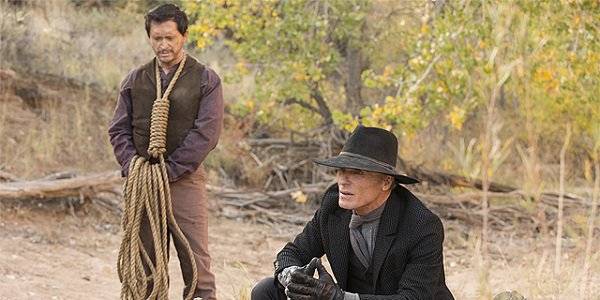 Ci sono ad esempio alcune frasi, tra l'altro indizi che avrebbero potuto far capire allo spettatore l'identità dell'Uomo, che fanno particolarmente al caso nostro:
Giovane William: "It doesn't cater to yours lower self.. it reveals your deepest self" / Vecchio William: "Because that's what this place does, right? Reveals your true self"
Giovane: "You said this place was a game.. last night I finally understood how to play it" / Vecchio: "You know about games" "Who said anything about you playing?" "I play"
Dolores: "I used to believe there was a path for everyone" / Vecchio: "As an other old friend of mine likes to say: there's a path for everyone"
L'individuazione delle frasi va a credito del canale Youtube NewRockstars.