Questa sesta puntata della nuova stagione di Young Sheldon (scopri qui cosa manca a questa serie per diventare una grande comedy) è stata sicuramente dedicata ai personaggi femminili della serie: Constance e Missy sono infatti state davvero straordinarie. Le due hanno dovuto affrontare un momento difficile, ma non si sono arrese e hanno avuto la meglio.
La puntata A Parasol and a Hell of an Arm è riuscita a unire gag divertenti e scene davvero dolci.
Nella fiera organizzata dalla Chiesa, Missy ha mostrato a tutti il suo talento naturale nel lanciare la palla, facendo cadere varie volte il pastore Jeff nella vasca piena d'acqua. Allora ha deciso di cominciare a giocare a baseball: è vero che si era avvicinata a questo sport solo per conquistare un ragazzo, ma ora aveva scoperto che le interessava davvero. Ha chiesto a suo padre di aiutarla a entrare in qualche squadra, ma lui si è reso ben presto conto che nell'ambiente conservatore del Texas orientale non c'erano molti allenatori disposti ad ammetterla. Ha nascosto quindi il sesso di sua figlia e l'ha condotta ugualmente lì, sperando che l'allenatore decidesse di fare un'eccezione dopo aver visto quanto fosse brava.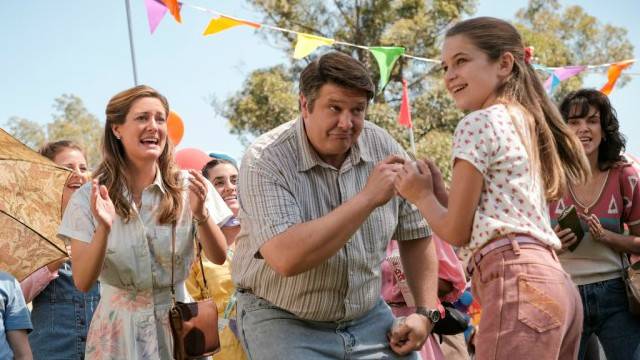 L'uomo però non le ha dato neanche una chance, spezzandole il cuore. Quando Constance ha scoperto come era stata trattata sua nipote, ha deciso di affrontare la questione personalmente scatenando contro di lui tutta la sua furia. In questo modo è riuscita a convincerlo a dare una possibilità alla piccola Missy che si è conquistata un posto in squadra grazie al suo talento naturale. E anche per Constance è stata una giornata produttiva: con la sua forza ha ammaliato l'allenatore che le ha proposto di uscire con lui.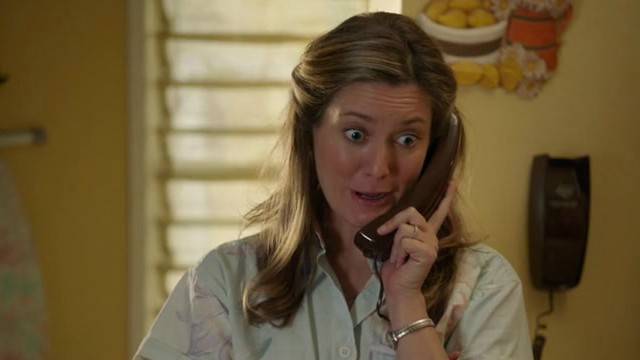 La mamma di Mary (scopri qui come è cambiata da The Big Bang Theory a Young Sheldon) infatti aveva davvero bisogno di uscire di casa e conoscere qualcuno di interessante. Dopo che John l'ha lasciata, si è rintanata nel suo nido e si è limitata a mangiare schifezze davanti al televisore. Per procurarsi quello di cui aveva bisogno, ha corrotto Georgie ma ha ben presto cominciato ad annoiarlo con le sue lamentele su quanto brutto e inutile fosse l'amore. Con la sua grinta comunque ha conquistato il cuore dell'allenatore di Missy: chissà che non sia questo l'uomo che le farà dimenticare John.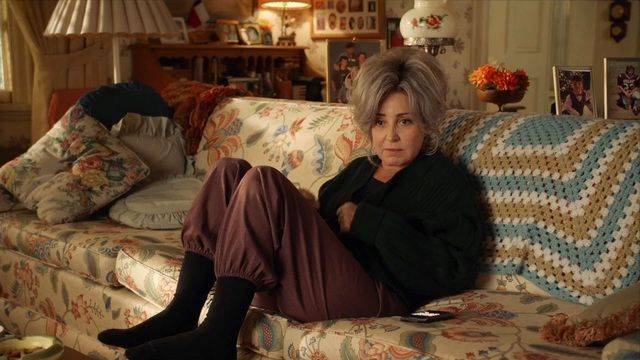 La protagonista assoluta della puntata ovviamente è stata Missy: in questa nuova stagione la ragazzina non è più una divertente monella ma si sta gradualmente trasformando in una giovane ragazza che sembra avere ben chiaro quello che vuole. Questa caratterizzazione del personaggio sembra adattarsi bene a quello che abbiamo scoperto su Missy in The Big Bang Theory. C'è stata poi una scena davvero dolce tra lei e il suo gemello che ci ha fatto capire quanto i due si vogliano bene. Quando Sheldon ha scoperto che sua sorella doveva andare a fare un provino per entrare in una squadra di baseball, le ha enunciato qualche nozione base sulla storia dello sport e le ha chiesto di fare del "buon baseball". I due si sono scambiati uno sguardo così tenero che per poco non mi sono commossa.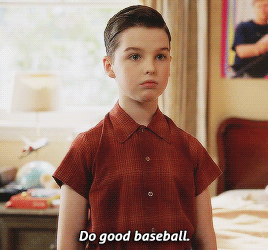 Ma la vera eroina di Young Sheldon è Connie: la donna è sempre pronta a difendere i suoi nipoti dalle persone che osano mettere loro i bastoni tra le ruote. Questa volta si è scagliata contro il maschilista che non aveva accettato sua nipote in squadra ed è riuscita ad averla vinta. Anche se ha ottenuto un appuntamento con lui, il suo cuore appartiene ancora a John e spero davvero che i due possano tornare insieme prima o poi.
Vanno ricordati poi due personaggi che magari non sono apparsi molto in questa puntata, ma che ci hanno regalato delle gag davvero divertenti.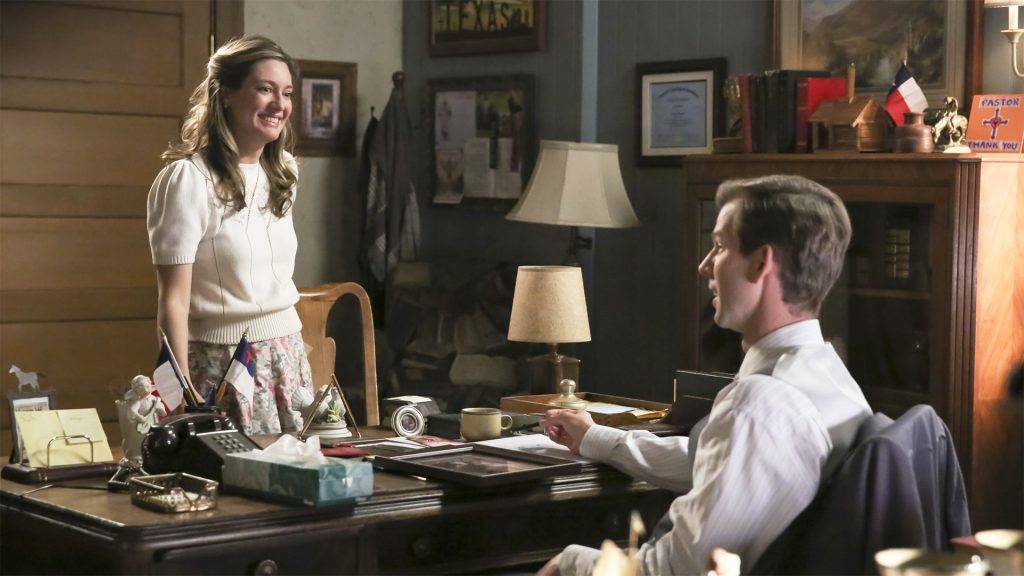 Il Pastore Jeff si sta rivelando sempre più un uomo simpatico e meno bacchettone di quanto potessimo aspettarci. Le battute con cui prendeva in giro George per provocarlo mi hanno fatto davvero molto ridere. Ma anche il primogenito dei Cooper è stato assolutamente esilarante. Costretto ad ascoltare i lunghi vaneggiamenti di sua nonna e di altre due donne anziane che volevano condividere con lui la loro esperienza, ha dovuto far ricorso a tutta la sua pazienza. L'espressione con cui ha ascoltato le loro parole annuendo era davvero irresistibile e buffa. In questa stagione sto davvero rivalutando questo giovane attore che sta mostrando tutto il suo talento comico.
Neanche questa puntata di Young Sheldon ci ha delusi e sembra proprio che quest'anno lo spin-off di The Big Bang Theory sia alla sua miglior stagione.