Nella sua prima stagione Westworld è stato un giocattolo praticamente perfetto. Un rompicapo simile a un cubo di Rubik, con il vecchio West a fare da sfondo a una trama improntata sull'annoso tema dell'Intelligenza Artificiale. Parafrasando Tarantino, se nelle primissime puntate la Serie di Jonathan Nolan e Lisa Joy aveva la nostra curiosità, andando avanti si è conquistata a pieno titolo la nostra attenzione.
In dieci episodi abbiamo avuto modo di elaborare teorie, di scervellarci per risolvere la doppia linea temporale completando una facciata del cubo alla volta. Poi, inaspettatamente per i canoni di questo tipo di Serie, il lungo e bellissimo season finale che ha servito su un piatto tutte le risposte alle nostre domande. Alcune ipotesi sono state confermate, altre disattese, ma tutti i puntini alla fine sono stati uniti. Una degna conclusione a una storia solida, di base non troppo complessa, ma resa enigmatica e avvincente grazie al montaggio tipico dell'inconfondibile stilema nolaniano. Bene, bravi, bis.
Nonostante dunque il cliffhanger di fine episodio e il conseguente finale aperto, Westworld chiudeva il proprio cerchio con la precisione chirurgica di un compasso. Senza sbavature, senza macchie o questioni pregresse lasciate in sospeso.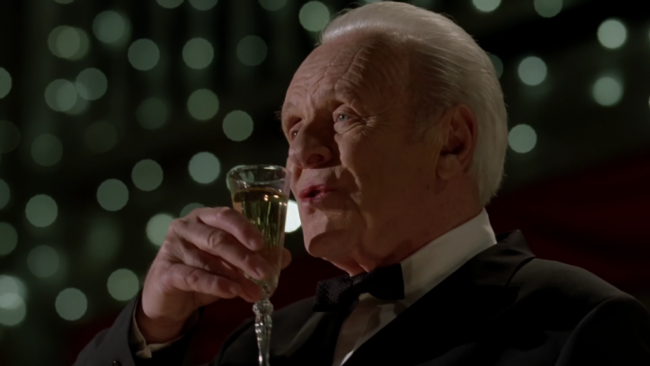 Dopo un anno e mezzo circa di trepidante attesa, la scorsa domenica siamo finalmente tornati a Westworld. Com'è logico che sia, alla luce di un primo ciclo così brillante, le aspettative per questa nuova stagione sono alle stelle. E, come sempre in questi casi, sono accompagnate da un'inevitabile ansia da prestazione.
Westworld 2 sarà ancora all'altezza o portare avanti una storia così audace e astrusa rischia di rovinare tutto?
Intendiamoci, non c'è nessun allarme in questo senso, quantomeno nessuna avvisaglia di pericolo riscontrata nel corso della lunga gestazione di questa seconda stagione. È giusto ribadire come il team creativo dell'ennesimo successo di casa HBO si sia guadagnato, con un lavoro certosino, la nostra fiducia incondizionata. Purtroppo però siamo umani, non ce la facciamo proprio a non considerare la peggiore delle ipotesi, e le insidie in un progetto di tale portata sono sempre dietro l'angolo.
La lunga premiere di 75 minuti è sembrata una chiara dichiarazione d'intenti, un voler alzare ancor di più l'asticella. Dopo solo un episodio c'è già tanta carne al fuoco, e soprattutto la sensazione che qualcosa di grande stia per succedere.
La sfida più grande per Westworld non può che riguardare la sceneggiatura.
Se siamo pronti a mettere la mano sul fuoco sul fatto che messa in scena, fotografia, colonna sonora e regia si confermeranno anche stavolta di grandissimo livello, per ciò che concerne la qualità della storia tutto è nelle mani di Jonathan Nolan.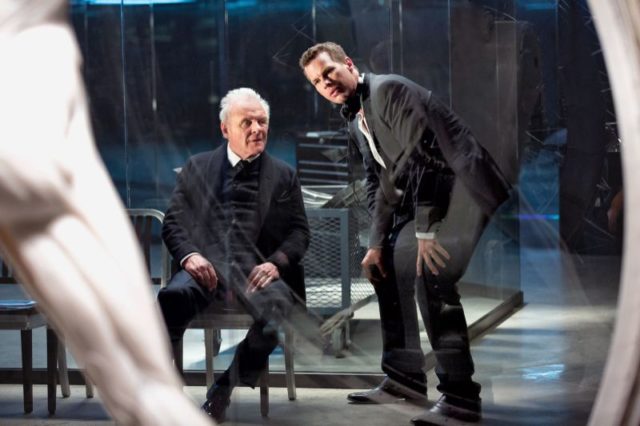 Il minore dei fratelli Nolan è chiamato alla prova del nove della sua carriera. Stiamo comunque parlando di un uomo che non ha bisogno di presentazioni. Un talento assoluto che ha co-sceneggiato tutti i film del fratello Christopher, da Memento ad Interstellar, mancando all'appello solo nell'ultimo Dunkirk. Una penna che per la Tv aveva già collaborato con il Re Mida J.J. Abrams, ideando l'ottima Person of Interest e contribuendo al suo successo per ben cinque stagioni.
La Serie è quindi nelle migliori mani possibili, e questo fa ben sperare. Il punto è che, come ogni prova del nove, non sarà una passeggiata nemmeno per un asso navigato dal curriculum e dal cognome così prestigioso. Portare avanti un progetto mastodontico come Westworld è un po' come affrontare un tortuoso labirinto. Il rischio di finire troppo spesso impantanati in dei vicoli ciechi è alto, e ciò potrebbe comportare un calo di interesse da parte del pubblico qualora la matassa non venga sbrogliata in modo convincente.
Una delle peculiarità dello show nella sua prima stagione è stata proprio l'accuratezza della sua narrazione e la mancanza di buchi in una sceneggiatura che andava a intrecciare velatamente due linee temporali. Il tutto con al centro un tema inflazionato e abusato come quello della coscienza artificiale.
Il pericolo di cadere nel banale, di sconfinare nel già visto, o peggio, di contraddirsi facendo venire meno la sospensione dell'incredulità del pubblico, è pari o superiore a tanti prodotti fantascientifici. Westworld non è Altered Carbon, tanto per capirci. È una Serie che paradossalmente non può lasciare granché in sospeso, non si può permettere grosse incongruenze. Il suo pubblico è talmente esigente che non glielo perdonerebbe.
Il successo dello show si fonda tutto sulla propria credibilità, sulla cura dei dettagli e sul rispetto di un'identità ormai definita. Gestire le conseguenze del massacro del finale di stagione buttando tutto in caciara o cambiando registro stilistico, semplificandolo a favore dell'azione, sarebbe imperdonabile.
Continuare Westworld è quindi un po' come compiere la traversata di Philippe Petit, noto funambolo francese protagonista del film The Walk, che nel 1974 attraversò le Torri Gemelle del World Trade Center su un cavo d'acciaio senza alcuna protezione.
Si viaggia dunque sul filo del rasoio, una caduta di stile o un passo falso potrebbero risultare fatali. Col rischio di inficiarne il giudizio complessivo proprio come accaduto alla creatura più celebre di J.J. Abrams.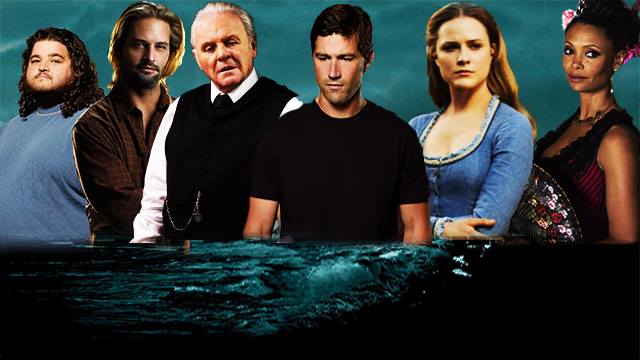 Come si comporteranno in questa stagione Dolores e Maeve? La Serie oltrepasserà i confini del parco come lascia presagire la 2×01? Sono tanti gli interrogativi che già ci accompagnano all'alba di questo grande ritorno.
Sicuramente la Delos avrà un ruolo ancor più centrale (che ricorda tanto la DHARMA di Lost), e moriamo dalla voglia di carpirne le reali intenzioni. C'è già una nuova doppia linea temporale, questa volta esplicita. La conferma di Jimmi Simpson però (altro punto in comune con la Serie sull'isola più famosa della Tv) suggerisce che si tornerà a scavare nel passato di William e probabilmente del parco stesso. A tal proposito, è grande la curiosità di sapere se e come verranno introdotti gli ulteriori cinque parchi a tema esistenti, avendo già avuto un assaggio del Samurai World.
Rivedremo ancora Ford e nello specifico Sir Anthony Hopkins o il suo commiato indiretto nella 2×01 sarà stato definitivo? Quel che è certo è che sulle spalle di Nolan grava la responsabilità di non appesantire la narrazione con troppe sotto-trame (che alla lunga potrebbero stancare lo spettatore) e magari senza gli spiegoni tipici delle pellicole del fratello, da sempre oggetto di critica nei suoi confronti. Proprio come Robert Ford, fulgido esempio metanarrativo di showrunner nella stessa Serie, dovrà costruire una nuova storia altrettanto avvincente e priva di difetti marchiani.
Non sarà facile, ma la fiducia nei suoi confronti supera di gran lunga il timore di un eventuale fallimento. Incrociamo le dita e godiamoci il soggiorno.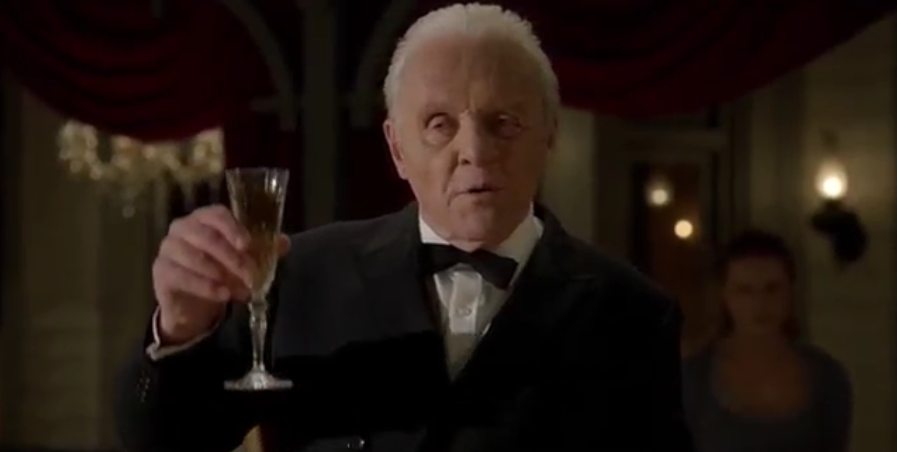 Passate anche dagli amici di Westworld Italia