Attenzione: evitate la lettura se non volete imbattervi in spoiler sulla 1×10 di Westworld e la 1×09 di Game of Thrones.
Ora possiamo dirlo senza più avere dubbi: Westworld è un capolavoro assoluto. L'avevamo intuito fin dal primo episodio, la consapevolezza è cresciuta nell'arco della stagione ed è esplosa definitivamente dopo aver gustato col fiato sospeso il season finale di domenica scorsa. La chiusura di un cerchio, come avevamo teorizzato una settimana fa. L'inizio di una nuova avventura, nel più classico degli schemi seriali.
La seconda stagione si farà attendere due anni e arriverà solo nel 2018. La HBO, dopo aver vinto una scommessa difficile, raddoppierà la posta in gioco e intreccerà il destino del capolavoro di Nolan con quello di Game of Thrones, prodotto di punta del network americano. Anche in questo caso si chiuderà un cerchio e inizierà una nuova avventura che volge malinconicamente al termine. Le vicende di Stark e Lannister cederanno lo scettro da primadonna alla creatura di Robert Ford e Arnold Weber. In un nuovo mondo popolato da samurai che strizzeranno ancora l'occhio a Quentin Tarantino, probabilmente. Con nuovi protagonisti, sicuramente.
Associare Game of Thrones a Westworld non è affatto semplice. Le due serie tv sono universi lontani anni luce, eppure la seconda è già diventata l'erede della prima. Nonostante tutto, non mancano i punti in comune e questo articolo si pone l'obiettivo di metterli in evidenza. Siete pronti?
Da Eddard Stark a Robert Ford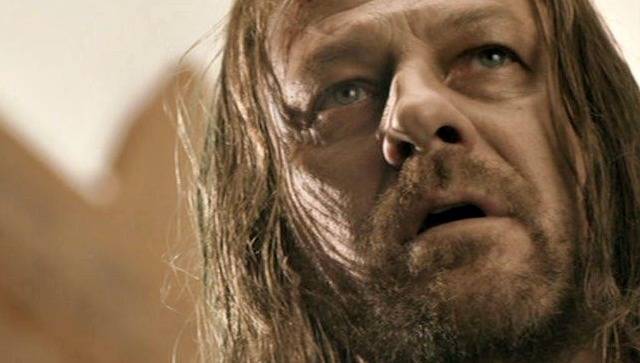 Mettiamoci nei panni di uno spettatore di Game of Thrones che ha visto la 1×09 senza avere una minima idea di cosa avessero raccontato i libri di George R.R. Martin. Dopo esser entrato nei meccanismi complessi del mondo di Westeros, aveva individuato i fulcri narrativi della storia in Eddard Stark e Robert Baratheon. In parte aveva ragione, ma i due protagonisti della prima stagione sono passati a miglior vita nell'arco di nove episodi. Lo spettatore, attonito, ha visto venir meno i riferimenti principali in pochissimo tempo. Dal momento in cui il povero Ned ha perso la testa, Game of Thrones è esplosa e ha dato vita ad una successione di intrecci che avrebbero potuto dar spazio alla realizzazione di almeno venti stagioni. Game of Thrones ha fatto della coralità il punto di forza principale: ognuno di noi ha un'occasione per identificarsi in almeno uno dei personaggi che lotta per la vita tra Westeros ed Essos. L'unico deus ex machina di Game of Thrones è Game of Thrones stesso.
Westworld, in questo, è simile. L'esperienza scaturita dalla morte di Ned Stark è associabile per certi a quella vissuta con il colpo di scena finale che ha visto protagonista Robert Ford. Non l'avevamo capito: prima l'avevamo preso per un villain, poi abbiamo conosciuto l'uomo che si celava dietro il suo cinismo e abbiamo infine compreso che inserire un personaggio del genere in una categoria è essenzialmente inutile. Robert Ford è morto e noi, un secondo dopo, ci siamo fatti una domanda banale: "E ora?". Già, e ora? Ora inizia un'altra avventura.
Christopher Nolan e Lisa Joy hanno strutturato il racconto per un massimo di cinque stagioni. Andare oltre sarebbe un errore. Prima di vedere la 1×10, qualcuno aveva associato Westworld a Lost, ma il season finale ha messo in luce una differenza fondamentale: gli sceneggiatori non si sono fatti inghiottire dalla tela intricata che loro stessi hanno tessuto. Si riprenderà da una finale chiuso, senza complicazioni pericolose. Westworld non sarà una serie tv antologica: ogni stagione, tuttavia, sarà fortemente indipendente rispetto alle precedenti. La morte di Ford è un'occasione, non una pietra tombale sulla serie. Il mondo che si sta definendo può prescindere dai propri creatori, un po' come gli host. L'ultimo brindisi del personaggio interpretato da Anthony Hopkins è la celebrazione di una nuova nascita, non l'epitaffio di un uomo pieno di sé. Ford, in fondo, ha presentato la Westworld che vedremo nelle prossime stagioni, mettendo in luce metaforicamente una semplice considerazione: l'unico deus ex machina di Westworld è Westworld stesso.
La HBO non si snatura mai. Ma il crossover non s'ha da fare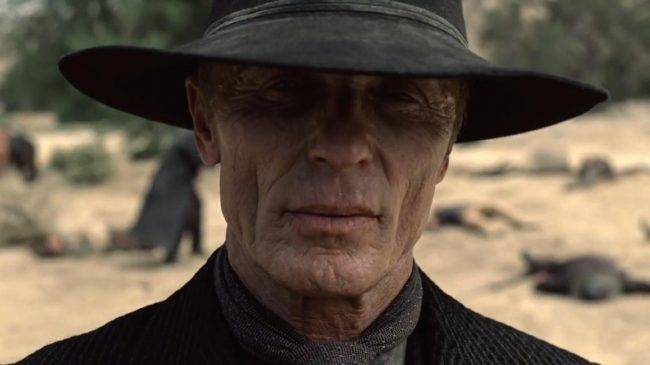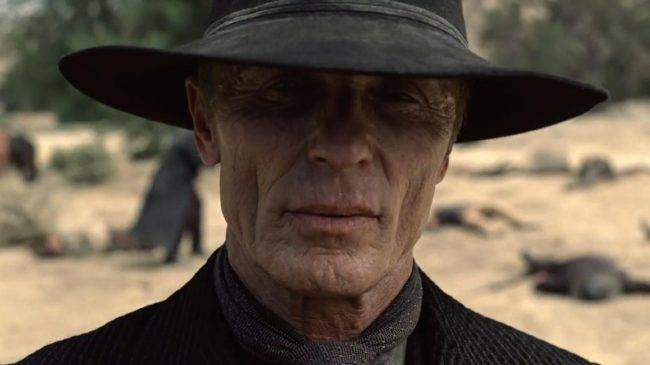 Le analogie tra le due serie tv non finiscono qui e inglobano il marchio di fabbrica della HBO: offrire allo spettatore una visione estrema, senza filtri. Le orge della 1×05 di Westworld, per esempio. Oppure la sovraesposizione della violenza di kubrickiana memoria, incarnata principalmente dal Man in Black. La HBO espone con brutalità senza lasciar spazio alla superficialità, con Westworld come con Game of Thrones.
Immergerci in un mondo che non sentiamo nostro è una forma d'estraniazione che ci permette di comprendere meglio le dinamiche della realtà che viviamo ogni giorno. Molto probabilmente non avremo mai a che fare con tre draghi o con un microcosmo popolato da host, eppure ci sentiamo vicini ad ognuno dei personaggi. Entriamo in contatto con loro, anche quando la soglia empatica che si innesca è minima.
Alla luce di queste considerazioni, il crossover tra le due serie proposto da George R.R. Martin sembra essere un'ottima idea, ma in realtà non sarebbe altro che un rischio inutile. Unire Westworld e Game of Thrones sarebbe una trovata commerciale fenomenale che rischierebbe allo stesso di tempo di rovinare l'idea che ci siamo fatti delle due serie. Rassegniamoci all'idea che tutte le cose belle debbano finire senza strascichi pericolosi e consoliamoci con un pensiero: un capolavoro del calibro di Game of Thrones ha trovato un degno erede con due anni d'anticipo. Sarà così anche quando finirà Westworld, ne siamo sicuri. Siamo sopravvissuti alle morti di Eddard Stark e Robert Ford, sopravviveremo alla fine di Game of Thrones e Westworld. Ad ogni cerchio che si chiude corrisponde un nuovo cerchio che si apre, d'altronde. Perché dovremmo farci ingabbiare in un loop?
Antonio Casu 
LEGGI ANCHE: