# #
Westworld nasce dal profondo istinto sepolto nell'umano inconscio: quello legato alla sete di sangue e al bisogno di rompere la barriera della realtà. È in quella landa oscura e spaventosa che si cela la scintilla che spinge l'uomo a creare ciò di cui ha più bisogno. È in quel meschino e brutale istinto primordiale che nasce l'esigenza di creare un'arena dove l'ingiustizia, il vizio, la lussuria regnano incondizionatamente.
# #
Tale parco che da il nome alla serie è il frutto di anni e anni di studi, esperimenti, tentativi falliti, sogni infranti e dispersione di quantità immani di denaro. Ciò rappresenta la metafora di quello che realmente questa serie Tv è: un enorme e pluriennale sfilza di esperimenti folli e visionari.
Westworld nasce negli anni 70 dalla mente distopica e avveniristica di Michael Crichton, conoscenza gradita del mondo seriale grazie al precursore per eccellenza dei Medical Drama: E.R. Medici in prima linea. "Il mondo dei Robot" è un film del 1973 divenuto un cult e pilastro di uno dei filoni più fortunati della storia del cinema. La macchina che si ribella all'uomo sarà uno dei temi portanti della cinematografia fantascientifica. Yul Brenner e James Brolin furono i protagonisti di questo lungometraggio che ebbe un impatto devastante nell'immaginario collettivo. Suddetto film introdusse il concetto di "Virus" come anomalia nella rete dei computer ed è universalmente riconosciuto come il primo prodotto ad essere stato realizzato grazie all'aiuto della computer grafica.
# #
"Il mondo dei Robot" è decisamente idoneo alla definizione universale di "Precursore".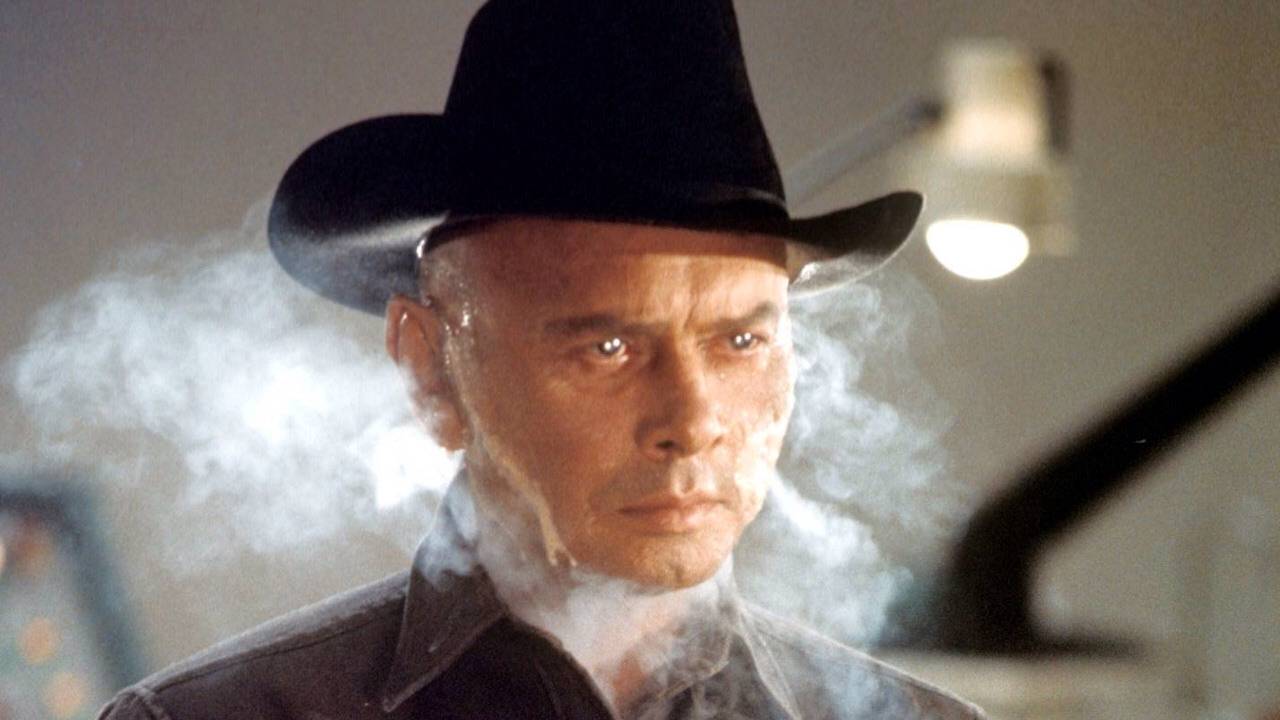 Il tonfo l'hanno sentito tutti e l'impatto culturale dell'opera di Crichton è palpabile, lo si avverte nell'aria. Sulla scia di questo fattore nascerà il sequel e la serie TV. Forse il pubblico non era pronto alla trasposizione seriale e "Beyond Westworld" durò soltanto 5 puntate. Era il 1980 e non passarono neanche 10 anni prima che la Warner Bros decise di tornare a spremere il limone. Vari progetti per un remake cinematografico furono messi in cantiere ma nessuno andò a buon fine. Fu la HBO ad annunciare nel novembre 2014 che la serie "Westworld" sarebbe diventata presto realtà. Nomi del calibro di JJ Abrams, Lisa Joy, Jonathan Nolan (fratello di Cristopher) e Bryan Burk furono identificati come potenziali produttori esecutivi. Nolan sarà anche regista e co-sceneggiatore al fianco della Joy.
Vari tentativi falliti, varie idee, vari cassetti aperti e richiusi. Finalmente Westworld conosce quella che sarà la sua futura casa.
Cominciò immediatamente la frenetica corsa per l'approvvigionamento del Cast. Il primo nome fu quello che attirò l'attenzione di ogni essere senziente del globo, quello di Anthony Hopkins (Dr.Robert Ford). Successivamente toccò a Even Rachel Wood (Dolores Abernathy) e solo in un secondo momento fu reso ufficiale l'ingresso di Ed Harris e del resto del Cast. A lavori in corso abbandonarono la produzione Miranda Otto, a favore di Sidse Babett Knudsen, e Eion Bailey per far posto a Ben Barnes (che sarà anche in The Punisher).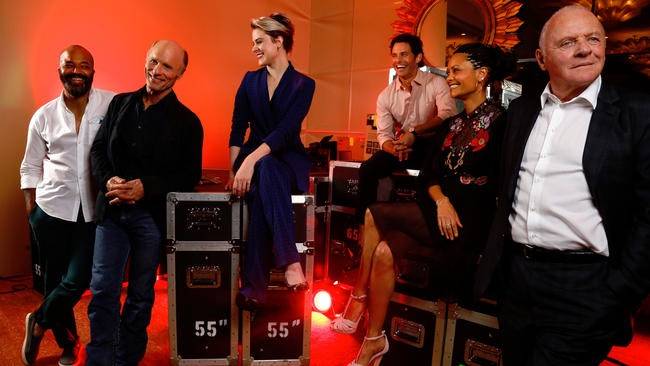 L'opera prende spunto soprattutto dall'idea di Crichton ma si concede all'abbraccio violento di varie influenze di diversi maestri di Hollywood. Impossibile non citare l'influenza dello stile Kubrickiano e i frequenti tributi alle sue opere, difficile non menzionare l'evidente rimando al capolavoro maledetto di Nolan: "Memento".
Westworld è un'opera che viene dal passato ma è arrivata fino a noi raccogliendo il meglio di quello che artisti inarrivabili hanno seminato durante la propria gloriosa carriera.
Nolan dichiarò di aver preso spunto persino dal mondo videoludico, in particolar modo dal Western targato Rockstar Games "Read Dead Redemption". Di cui da qualche giorno è stato ufficializzato un nuovo capitolo.
Le riprese cominciarono nel luglio del 2014 nei dintorni di Los Angeles e 12 mesi dopo un primo trailer fu diffuso in rete assieme alla data ufficiale di rilascio.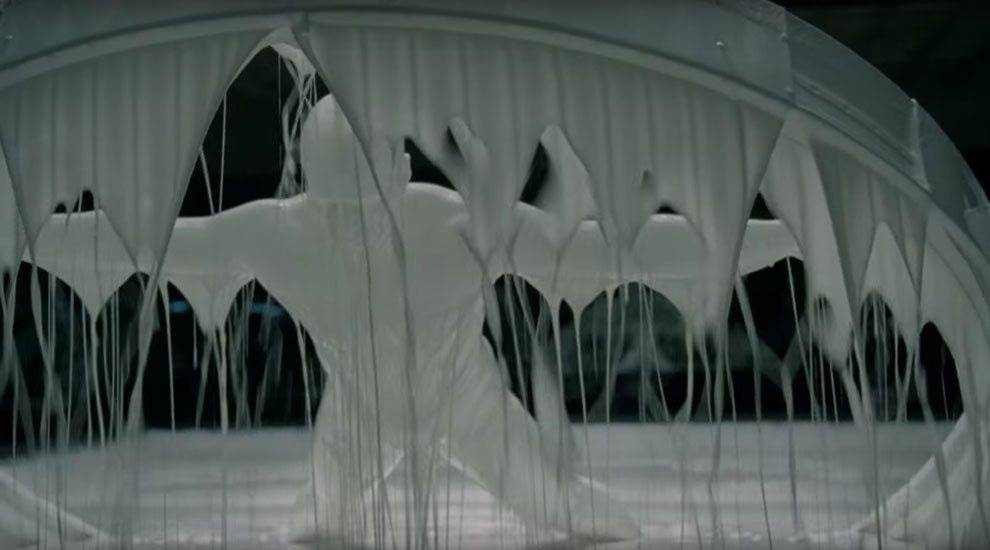 Si parte dalla sigla: quell'evocativa, suggestiva, poetica, emblematica, metaforica intro che ci accompagna e ci inizia a quel capolavoro sublime e maestoso che Westworld sta dimostrando di essere.
Una sigla che è una gioia per gli occhi e per l'udito, una sequenza che genera emozioni contrastanti e maestose. Una sigla che è l'emblema della poesia e della suggestione provocata da tale prodotto. Una sigla che ipnotizza e cattura, e che provoca in noi una brutale "Sindrome di Stoccolma" perché farci rinchiudere nel labirinto di emozioni uniche, che tale intro evoca, è il più piacevole degli inganni. Ramin Djawadi (già autore della sigla di Game of Thrones) è l'artefice di tale sublime piacere nonchè nostro carceriere.
Westworld si preannuncia una bomba! Una serie pronta a raccogliere la cospicua eredità HBO. Un prodotto che sembra essere predestinato ad essere un fenomeno pluriennale.
Un'immenso inganno celato dietro un maestoso e magnifico  palcoscenico. Se non l'avete ancora fatto, salite insieme a noi sul treno per Westworld per assaporarne la poesia e la profondità.