Il pubblico ha accolto con entusiasmo The Witcher e, nonostante la critica non si sia sbilanciata troppo, ha premiato lo show con un punteggio di 93% su Rotten Tomatoes, il sito web aggregatore di recensioni.
Uno dei dettagli di The Witcher che si è da subito insinuato nel cuore dei fan è la canzone cantata dal bardo Ranuncolo (Jaskier o Dandelion, se preferite) Toss a coin to your witcher, Dona un soldo al tuo Witcher.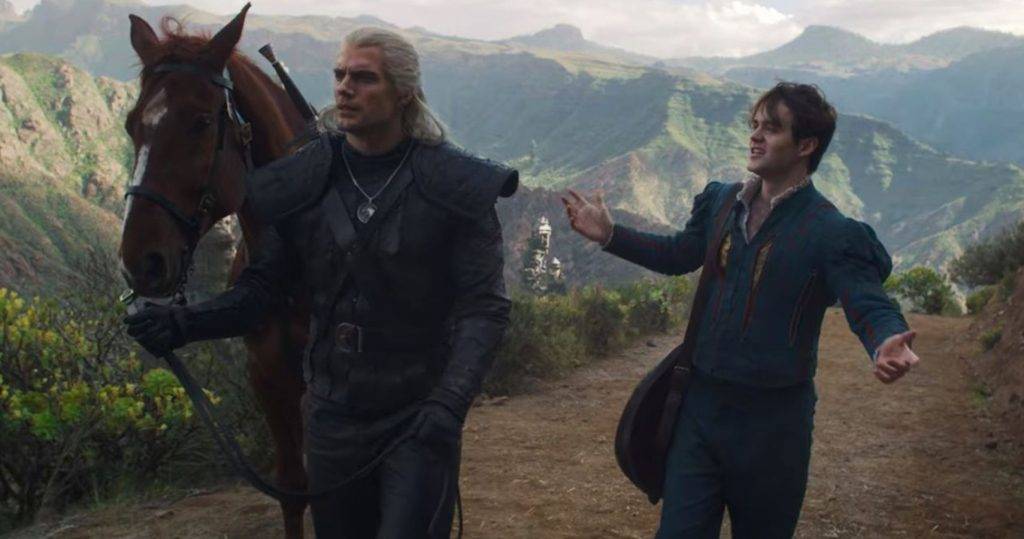 Joey Batei, l'attore che interpreta Ranuncolo, intervistato recentemente da Comicbook.com ha svelato quello che i fan hanno ormai già intuito: la canzone diventerà un vero e proprio tormentone. Batei è stato appunto tormentato dalla melodia e ha dichiarato di non essere stato in grado di togliersela dalla testa per almeno otto lunghi mesi:
Mi è rimasta in testa per otto mesi, fin dalla prima volta che l'ho sentita. Sono andato a letto canticchiandola e mi sono svegliato canticchiandola. Non avete idea di cosa ho passato.

Il successo della canzone è tutto merito di Sonya Belousova e Giona Ostinellii, che sono compositori superlativi. Loro capiscono il potere della canzone ma anche dei testi e della narrazione. È stata una vera gioia suonare quelle canzoni sul set. Abbiamo suonato e cantato sul set, poi l'abbiamo registrata nuovamente in studio.
La mania per la canzone ha coinvolto anche i social e un utente Twitter ha raccolto le clip della canzone in più lingue possibili. Così, potete sentire Ranuncolo intonare la sua composizione in italiano, inglese, giapponese, russo, turco e in molte altre lingue; di seguito potete trovare il thread.
Il percorso di The Witcher sembra tutto in discesa e, sebbene Netflix non abbia ancora reso ufficiale la notizia, sono in corso le trattative per rinnovare la serie per una terza stagione basata sul romanzo Il tempo della guerra.