The Witcher ha esordito nel dicembre del 2019 e il pubblico si espresse in poco tempo con pareri contrastati: da una parte chi l'ha amata, dall'altra chi l'ha odiata. Anche se noi le cose da migliorare sono tante (ne abbiamo parlato qui), abbiamo riconosciuto diversi aspetti positivi rilevanti. Primo fra tutti è la performance di Henry Cavill, risultata credibile e molto fedele al personaggio.
L'attore infatti aveva già esternato il suo amore per la serie (in particolare per i videogiochi) e voleva assolutamente fare un buon lavoro.
Il Geralt di Henry Cavill è perfetto. Ha colto l'essenza dello Strigo: un uomo di poche parole, il cui unico scopo è quello di uccidere mostri a pagamento. Ben rappresentata anche la sfiducia che prova verso l'intero genere umano, impegnato ad uccidersi a vicenda. Ciò ha portato Geralt a isolarsi sempre di più. Proprio per questo motivo si mostra sempre neutrale. Ma nonostante il cinismo, Geralt ha una sua morale e una nobiltà d'animo, caratteristica forse celata all'interno di The Witcher.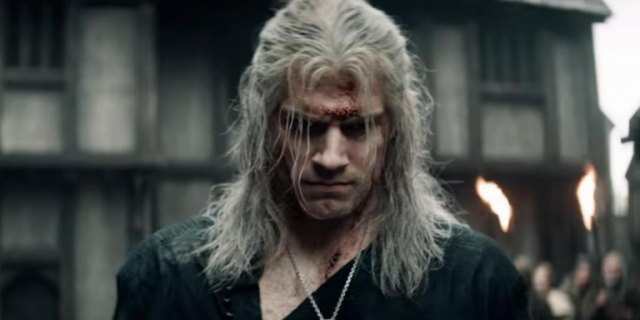 La differenza più rilevante tra il libro e la serie è l'infanzia dello Strigo. In seguito al morso di un ghoul, Geralt inizia ad avere delle allucinazioni: è proprio in questo momento che abbiamo qualche informazione sul suo passato. La serie però ha arricchito ancora di più la sua storia, facendo presagire che la madre avesse deciso di farlo diventare un Witcher. Nei libri invece questi riferimenti sono assenti.
Inoltre la trasposizione seriale non è riuscita a rappresentare, a causa dell'accorpamento di due libri in un'unica stagione, l'evoluzione di Geralt. Maturazione raggiunta nei libri grazie al rapporto con Ciri e Yennefer, il suo più grande amore. La trasformazione in Strigo è davvero dolorosa: pochi bambini sopravvivono alle torture. Nel momento in cui questa è attuata, l'addestramento è completo, si cambia. Geralt cresce convinto di non potere provare sentimenti e di essere solo una macchina da guerra. Le sue convinzioni iniziano a vacillare nel momento in cui incontra Ciri e Yennefer, la quali faranno scaturire nel Witcher delle riflessioni importanti e profonde.
Lo Strigo capisce quasi subito di essere stato ammaliato dalla maga. Nonostante abbia espresso il desiderio di tenerla legata al suo destino, Geralt continua a farsi numerose domande sui suoi sentimenti. Può davvero essere in grado di provarli? Oppure la sua è una mera risposta per accontentare le aspettative di Yennefer? L'aspetto davvero affascinante è come quest'ultima sia in grado di far riflettere nel profondo Geralt. I due d'altronde si sono realmente trovati: entrambi hanno delle fragilità molto simili e sono costretti a confrontarsi per far funzionare il rapporto. Non solo, il loro legame è necessario per aiutarsi a comprendersi. La maturazione di Geralt è così profonda da risultare quasi filosofica. Un cambiamento davvero radicale ma lento, degno di essere rappresentato sullo schermo, cosa che non è stata fatta.
Nella serie fanno capire che tra i due c'è qualcosa ma non tocca livelli di profondità estremi. Il loro rapporto cartaceo rompe gli schemi del fantasy classico ma anche delle aspettative di genere. Infatti è Yennefer ad orchestrare la relazione e non il contrario. Nel momento in cui la maga entrerà nella vita dello Strigo, quest'ultimo sarà destinato a una maturazione davvero commovente.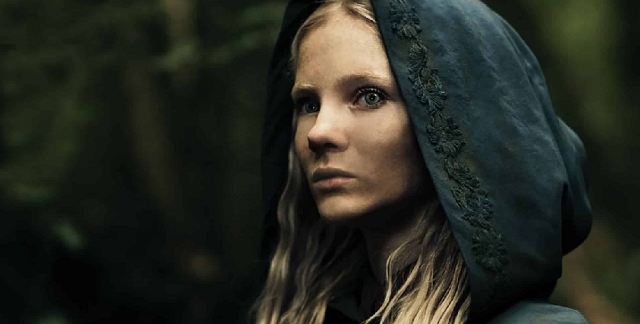 Anche Ciri ha un ruolo fondamentale, anzi: il rapporto con Geralt è il filo conduttore dell'intera storia. Nel momento in cui il guerrirero rifiuterà la Legge della Sorpresa, i due saranno destinati a incontrarsi ma non a ricongiungersi. Infatti, Geralt non accetterà Ciri all'inizio. Non vuole assolutamente assumersi tale responsabilità ma sopratutto non crede al destino. Peccato che a causa del rifiuto ci saranno delle conseguenze fatali.
Solo successivamente Geralt si arrenderà e deciderà di prendersi cura della principessa, all'epoca dei fatti una bambina di soli dieci anni. Lo Strigo comprenderà le sue potenzialità e deciderà di addestrarla. Con il passare del tempo però, avrà la conferma di riuscire a provare dei sentimenti. Infatti il loro rapporto si tramuterà in un legame tra padre e figlia. Ciri ha un ruolo fondamentale anche per la maturazione di Yennefer, la quale sarà finalmente accontentata dal suo più grande desiderio: essere madre. La principessa a volte fungerà anche da collante per la relazione burrascosa tra Geralt e Yennefer.
È davvero stato un peccato non aver diviso le prime due raccolte di racconti per indagare l'interiorità di ogni personaggio, valorizzare i rapporti e far capire il filone narrativo. Ovviamente, molti aspetti possono essere corretti nella seconda stagione. Speriamo solo di conoscere molto di più Geralt di Rivia, comprendere ancora di più i suoi tormenti e le sue fragilità.