Avremmo voluto che questo momento non fosse mai arrivato e invece le serie tv non ci hanno voluto ascoltare e non hanno risparmiato dei personaggi che da vivi starebbero molto meglio che da morti (nel caso di The Walking Dead non basterebbe un articolo solo).
Nell'articolo di oggi parliamo proprio di quei personaggi che sono stati tagliati fuori dalla serie tv di appartenenza anche quando un motivo vero non c'era. Morti che sono avvenute per scelte sbagliate, storyline improvvisate o per quella strana esigenza di dover ricercare il colpo di scena a ogni costo.
Ecco quindi 5 personaggi che avrebbero potuto fare una fine migliore. 
1) Carl Grimes – THE WALKING DEAD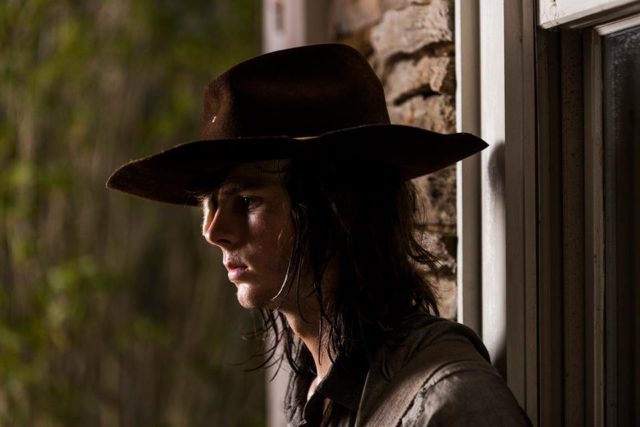 La morte di Carl in The Walking Dead è stata un duro colpo, anche per coloro che non erano fan del personaggio. Se consideriamo poi che ciò nei fumetti non avviene, la morte di Carl appare superflua oltre che straziante. Il ragazzo viene morso da un vagante nel tentativo di mettere in salvo un completo estraneo, un signor nessuno. Agli occhi del ragazzino però, quel signor nessuno rappresenta la possibilità di mostrare umanità ed empatia in un mondo sempre più chiuso in se stesso.
Ed è questo che Carl cerca di far capire disperatamente al padre. Il sacrificio di Carl acquisisce un senso nel corso dell'ottava stagione di The Walking Dead, quando questo ispira Rick a essere un uomo giusto e una guida migliore soprattutto. Ma era proprio necessario uccidere Carl per accendere una lampadina in Rick?
Di colpo la speranza di un futuro, di un nuovo mondo con l'erede di Rick protagonista, viene distrutta.