Dal 4 settembre è iniziata The Purge, serie tratta dal franchise di James DeMarco La Notte Del Giudizio. In Italia viene trasmessa da Amazon Video attualmente in lingua originale. Dal 23 novembre sarà disponibile anche in italiano. Visto il successo e la popolarità della serie cinematografica, The Purge potrebbe rivelarsi uno dei prodotti più interessanti di questa stagione.
Eppure la critica e i fan sembrano non gradirla. Cosa aspettarsi dunque dalle prossime puntate?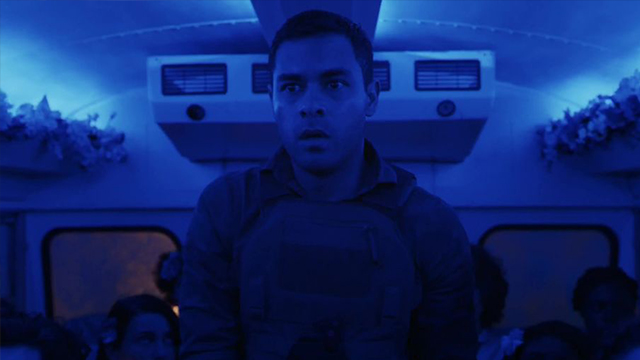 La storia è ambientata in America, durante il periodo di dodici ore della Purga. In questo arco di tempo ogni tipo di crimine, omicidio compreso, è permesso. In suddetta situazione di caos e pericolo, ci verranno presentate diverse storyline. Tutti i protagonisti devono fare i conti con il loro passato, le loro paure, i loro segreti più oscuri. Ognuno di essi rappresenta poi una classe sociale differente, mostrando come esse vivano questa notte in modi tanto differenti quanto uguali. Un ruolo importante è riservato ai Nuovi Padri Fondatori d'America, l'organizzazione che ha creato la Purga e che usa questo mezzo per controllare la popolazione.
Una prima indicazione sulla qualità della serie non potremmo trovarla nel cast. Ne La Notte Del Giudizio, primo film della saga, spiccavano nomi importanti come Ethan Hawke e Lena Headey (per gli amici Cersei Lannister di Game Of Thrones). Il lungometraggio fu girato con un budget di soli 3 milioni di euro, riuscendo però, grazie anche al nome e alla performance di qualche attore noto, a riscuotere un ottimo successo al botteghino. Nel prodotto di USA Network invece non troviamo nessun nome altisonante, tutt'altro.
Sia chiaro, questo non è necessariamente un male e anzi potrebbe essere un ottimo modo per lanciare nuovi attori nel panorama televisivo e cinematografico. Molti prodotti fanno leva su questo punto, diventando a volte il trampolino di lancio per future grandi star.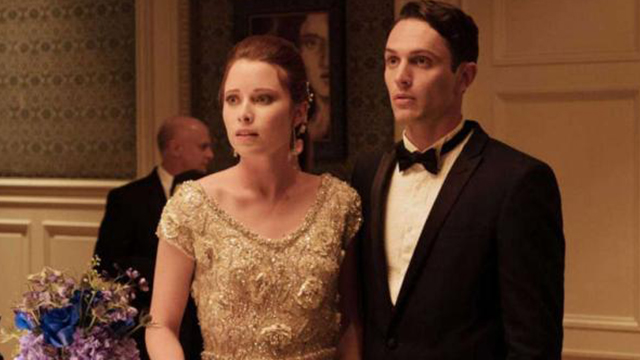 Tempo e luogo sono altre due variabili imprescindibili. A differenza dei film, il numero di puntate potrebbe aiutare a scandire in modo accurato le dodici ore della Purga. La cosa che ha fatto storcere il naso a tanti spettatori ancora prima della messa in onda è proprio il numero di episodi: dieci. I fan della saga ovviamente si aspettavano che questo numero coincidesse con quello delle ore. Avere a disposizione un tempo più dilatato può mettere in luce diversi aspetti della macabra "festa": dalla caratterizzazione psicologica dei personaggi, alla costruzione della situazione politica e sociale del paese. The Handmaid's Tale ne è un perfetto esempio. In quest'opera riusciamo a percepire il mondo distopico di Gilead quasi come se fosse uno dei personaggi. Lo conosciamo bene e non diventa un mero sfondo sul quale si dirama la storia delle Ancelle. Esso è presente in ogni dialogo, in ogni sguardo, pulsa e ci intimorisce, seminando nella nostra testa il seme del dubbio: e se tutto questo succedesse davvero?
The Purge doveva essere concepito come un prodotto non solo "tamarro" ma anche psicologicamente approfondito. Un horror seriale che possa tenere incollati milioni di spettatori, combattuti moralmente. Le puntate devono riuscire a portare lo spettatore su due livelli d'indagine. Il primo è quello dei personaggi, delle loro storie e dei possibili intrecci. Il secondo è l'effettiva attitudine del prodotto di farci riflettere sulla vita, instillare un dubbio. E se tutto questo succedesse davvero? E se tutto questo fosse per una giusta causa?  Per fare ciò bisogna prendere spunto da grandi capolavori quali Twin Peaks o la già citata The Handmaid's Tale che hanno fatto di questo intreccio il loro punto di forza.
Ogni opera deve prima di tutto parlare a noi. I prodotti seriali che più di altri hanno funzionato sono sempre stati quelli che hanno portato lo spettatore a pensare, intrecciare, calcolare. Non bastano di certo scene di violenza sparse nella narrazione per ricreare l'atmosfera distopica-horror della Purga.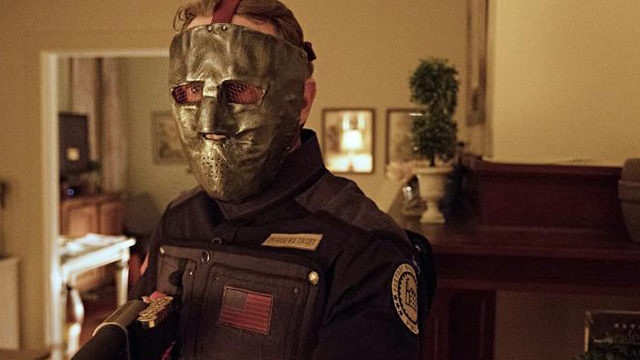 Attualmente sono già disponibili cinque episodi che ci permettono di tracciare una sorta di bilancio di metà stagione. Il pilot ha messo subito in mostra i muscoli. Tensione, ansia, un clima quasi surreale. La sensazione claustrofobica è ben presente in ogni snodo narrativo. Con il proseguire delle puntate però la serie inizia a mostrare più di un segno di affanno. L'espediente narrativo di partenza, la Purga, è il primo a cedere. La linea narrativa di Rick e Jenna è quella che più sembra soffrire di bruschi cali di ritmo. I continui flashback e rimandi al loro rapporto a tre con Lila fanno distogliere l'attenzione dalla questione più importante: entrambi sono prigionieri nel covo dei Nuovi Padri Fondatori ma allo stesso tempo impossibilitati a uscire a causa della ricorrenza. Quest'ultima poco alla volta prende più una piega politica che horror, diventando sempre meno folle e macabra. Insomma, l'elemento attorno al quale ruotano le vite di tutti i cittadini, un evento così importante e tragico, rischia di diventare pura scenografia.
The Purge per questo è stata definita noiosa da milioni di spettatori che erano ansiosi di vedere come una situazione del genere potesse essere trasposta in Tv.  Cosa possiamo aspettarci dai prossimi episodi? Se la serie riuscirà a cambiare registro potremmo anche trovarci di fronte a un ottimo prodotto, altrimenti finirà nello scaffale delle grandi promesse mai realizzate.
Insomma, se volete vedere questa The Purge fatelo, ma per ora non aspettatevi granché.