The Punisher, prodotto Marvel, è una delle Serie Tv più attese dell'anno. Sappiamo di cosa parla, ne conosciamo il protagonista, sappiamo che sarà presto disponibile su Netflix. Se c'è una cosa che non sapevamo, almeno fino a qualche giorno fa, era la data di uscita: 13 ottobre! Frenate l'entusiasmo, perchè le carte in tavola sono cambiate. Si è infatti scoperto che la data non è ufficiale!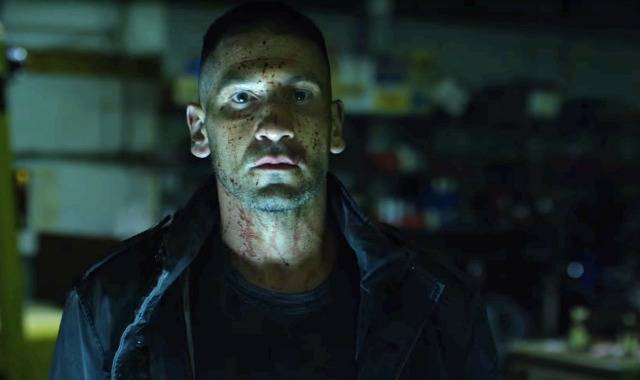 Sono giunte delle recenti indiscrezioni che sembrano suggerire che la data pre-annunciata sia errata. C'è stato un errore di comunicazione da parte del sito streaming? O forse, Netflix aveva sin dall'inizio intenzione di creare confusione?
Vediamo di capire cosa è successo. Siamo sicuri che The Punisher sarà disponibile su Netflix entro la fine del 2017. La data di uscita della Serie però non è mai stata resa ufficiale. Sarebbe la prima volta che il sito non si preoccupa di comunicare un evento così importante. Tuttavia, potrebbe trattarsi di un giochetto messo in atto da Netflix stesso. Infatti, nel promo che trovate qui, l'azienda ha addirittura oscurato la data di uscita di The Punisher.
Allora perchè qualche giorno fa un utente di Reddit ha pubblicato la foto di un articolo di Total Film che sosteneva che la data di uscita di The Punisher fosse il 13 ottobre?
La risposta è semplice! Tutte le altre Serie Marvel/Netflix sono state rese disponibili circa otto settimane dopo la pubblicazione del trailer ufficiale. Possiamo però affermare che The Punisher rappresenta l'eccezione che conferma la regola. Questa teoria, nata dall'occhio attento dei fan, è stata presa per veritiera da Total Film. In realtà non si sa ancora quando The Punisher sarà disponibile su Netflix. Quel che è certo è che questa aria di mistero serve a tenere i fan in trepidante attesa della nuova Serie Marvel.