Ve lo giuro su ogni cosa che mi è cara: non ho MAI visto una puntata di "The O.C.", ma ho avuto la faccia tosta di guardarne una a caso e scriverne!
Ci sono voluti quasi 10 anni per convincermi, per impedirmi di schivare il televisore durante la sua messa in onda, per scavalcare quei pregiudizi che (essendo fiero rappresentante della razza umana) è inevitabile che ognuno porti in dote, ma sono riuscito a vedere una puntata di The O.C.
Non è stato facile perché, anche se non lo avevo mai guardato, avevo comunque una conoscenza rudimentale della trama e dei personaggi che non mi rendeva affatto facile decidere di dare una chance a questo show che, è giusto riconoscerlo, è stato un elemento fondamentale dell'adolescenza di molti ragazzi e ragazze della mia generazione.
Questo era il kit che avevo in dotazione: ci sono queste famiglie straricche della costa californiana che vivono l'una accanto all'altra, con una serie di figli (adottati e non) estremamente caratterizzati e dei genitori moderni capaci di non prendersi troppo sul serio che incidono parecchio nelle vite dei pargoli, quasi sempre per rimediare ai loro errori o per sostenerli nelle difficoltà in cui ogni giovincello è inevitabilmente obbligato a incappare.
A questo punto, se siete dei fan accaniti di The O.C., vi chiedo di resistere ancora un po' alla tentazione di eliminarmi e di procedere con ciò che mi auguro anche tutti gli altri utenti siano sul punto di fare, cioè leggere cosa ho pensato, capito e realizzato dopo aver visto la 3×10 della creatura di Josh Schwartz, intitolata "
Tutto per amicizia".
Il tiepido giudizio di partenza sarà stato confermato o ribaltato?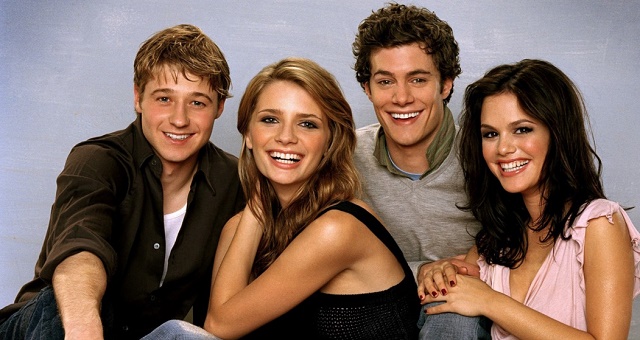 La puntata gira intorno al friendzonamento feroce di Marissa Cooper, magnetica protagonista femminile, nei confronti di Johnny, un ragazzo secco e apparentemente del tutto privo di carisma, costretto ad abbandonare il surf (la sua ragione di vita) in seguito a un non meglio specificato infortunio che non si potrà risolvere se non con un'operazione decisamente troppo costosa per le sue possibilità economiche.
La ragazza, pur mantenendo piuttosto chiari i confini in cui dovrà muoversi il loro rapporto, è molto dolce nei confronti del suo amico e lo rincuora sovente vedendolo depresso e abbattuto, tuttavia non basta e allora lei e il suo ragazzo Ryan Atwood, coadiuvati dagli amici fraterni Seth e Summer, decidono di organizzare una raccolta fondi con la scusa del "Chrismukkah Bar Mitz-Vahkkah", una ricorrenza sostanzialmente inventata dalla famiglia Cohen che racchiude al suo interno tradizioni cristiane ed ebraiche.
Di pari passo col proseguire dell'episodio, i preparativi per l'evento vanno avanti, ma nel frattempo accade anche dell'altro: Ryan sorprende Marissa e Johnny uniti in un abbraccio "sospetto" che poi si scoprirà innocente; Seth è costretto a rivivere i suoi tristi ricordi di gioventù legati al suo Bar Mitzvah; le madri di Marissa e Seth, nonostante le chiare differenze e la tensione latente che le dividono, solidarizzano e lavorano insieme alla raccolta fondi; Johnny, all'insaputa di tutti, acquista un'arma da fuoco che tenterà di usare per fare una rapina, prima però che intervenga Ryan a sventare il tutto.
Tra battute divertenti, qualche inquadratura struggente e un paio di scene tanto divertenti quanto imbarazzanti (Seth è chiamato a intrattenere gli ospiti con un discorso improvvisato e veramente spassoso) si arriva alla fine della puntata dove apparentemente tutto va a incastrarsi nel modo giusto, con Johnny convinto finalmente di essere solo un amico per Marissa e le due coppie felici e contente. 
Ora provo a dirvi cosa ha funzionato e cosa no, secondo me.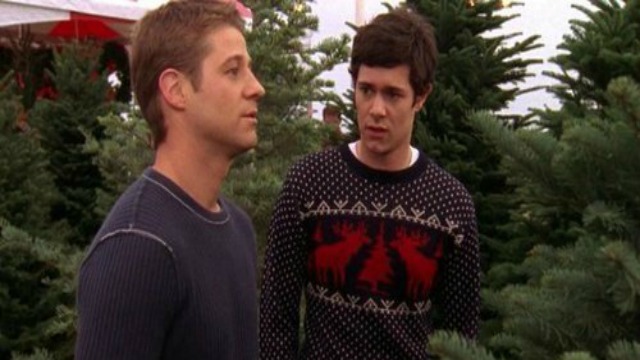 Nonostante l'evidente caratterizzazione che li contraddistingue (Ryan è il duro, Seth il sensibile, Marissa la principessa e Summer la donna forte), i personaggi sono assolutamente piacevoli da osservare calcolando la loro leggerezza e i problemi apparentemente insormontabili (che in realtà sono nulla in confronto alle reali sfighe della vita) che sono costretti a dover gestire.
C'è un'ottima gestione dei dialoghi e dello humor, che viene usato estremamente bene per velocizzare le conversazioni e non annoiare lo spettatore, offrendo di tanto in tanto anche qualche insegnamento esistenziale accuratamente nascosto e che non stona affatto con il contesto generale.
Il punto interrogativo arriva quando si realizza che quella che si sta guardando è una fettina estremamente elitaria della società americana, del tutto priva delle normali difficoltà a cui una famiglia media a stelle e strisce è soggetta. Questo non fa altro che rendere il tutto più autoreferenziale del dovuto e a tratti invita chi osserva a maledire questi snob e il loro (modesto) logorio della vita moderna. Non lo definirei necessariamente un punto negativo in quanto se ci si mette d'accordo a priori sul fatto che si sta guardando un prodotto non particolarmente impegnato il discorso fila, tuttavia questa caratteristica non mi ha fatto impazzire.
Una cosa incontrovertibilmente inaccettabile, invece, è la sufficienza e la totale mancanza di approfondimento con cui vengono trattate le vicende dei personaggi "esterni" alle famiglie principali. In questo caso l'esempio è ovviamente quello di Johnny, che a seconda della scena viene dipinto come uno psicopatico, uno sfigato, un assassino o un pulcino che non ha ancora imparato a volare. Si poteva e si DOVEVA far meglio.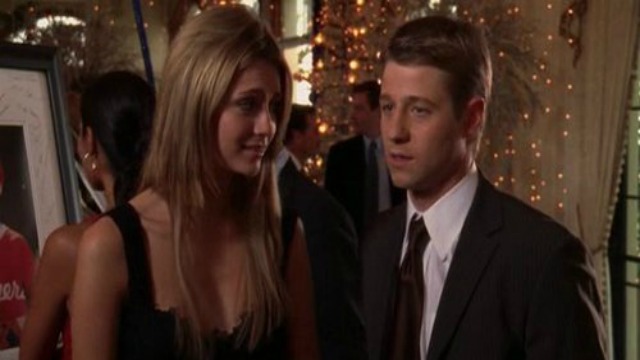 Il mio personalissimo voto finale, per questa puntata di The O.C., si assesta sulla sufficienza piena: 6,5!
Per me, fedelissimo fan di Narcos, Game of Thrones e True Detective, il rischio più grande era quello di annoiarmi a morte e perdere interesse dopo pochi secondi, invece ho guardato "Tutto per amicizia" con attenzione e, per brevi momenti, con piacere.
Gli riconosco una certa originalità, calcolando anche che The O.C. risale al 2003 e cioè alla preistoria visto il ritmo con cui avanza l'epoca della serialità che stiamo vivendo, oltre a una certa consapevolezza nell'andare a mostrarci una parte di mondo, dove l'aria che si respira è piuttosto rarefatta, che ai più è e sarà sempre sconosciuta.
Non credo guarderò tutte le 4 stagioni, ma d'ora in poi non la eviterò più e non scapperò a gambe levate quando sentirò il televisore gridare "Californiaaaaaaaaaa".
Che dite, sono andato bene?