Sbarca sulla BBC The Miniaturist: l'ultimo period drama tratto dal libro di Jessie Burton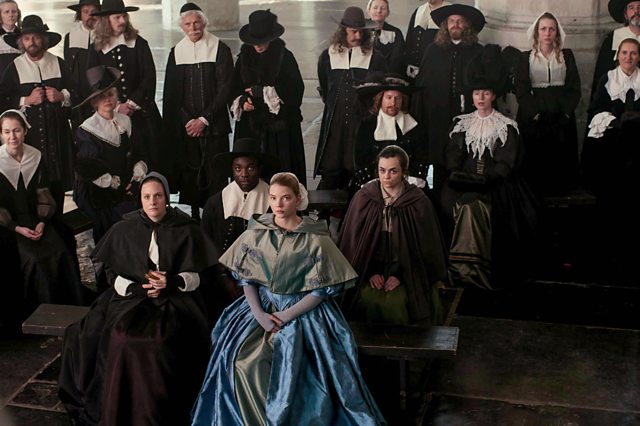 Dopo la cancellazione dal palinsesto natalizio del nuovo revival de Ordeal By Innocence (tratto dai romanzi di Agatha Christie), gli unici due period drama andati in onda sono stati Little Women e The Miniaturist.
Quest'ultimo era stato concepito come una miniserie da tre episodi, poi ridotti a due e mandati onda il 26 dicembre sul canale inglese BBC One. Tratto dall'acclamato romanzo di Jessie Burton (già pubblicato in Italia, edito da Bompiani), le vicende sono ambientate ad Amsterdam nel 1686 e narrano la storia della giovane fanciulla di nome Petronella Oortman (Anya Taylor-Joy) che sposa con riluttanza l'illustre mercante Johannes Brandt (Alex Hassell).
Ella è così costretta a trasferirsi dalla sua casa di periferia al centro di Amsterdam, nella sua nuova dimora. Il suo sconosciuto consorte non è presente al momento del suo arrivo e ad accoglierla c'è sua sorella Marin (Romola Garai) che sin da subito si dimostra indisponente e cattiva nei confronti della ragazza. Gli altri due abitanti della casa sono i due camerieri Otto (Paapa Essiedu) e Cornelia (Hayley Squires).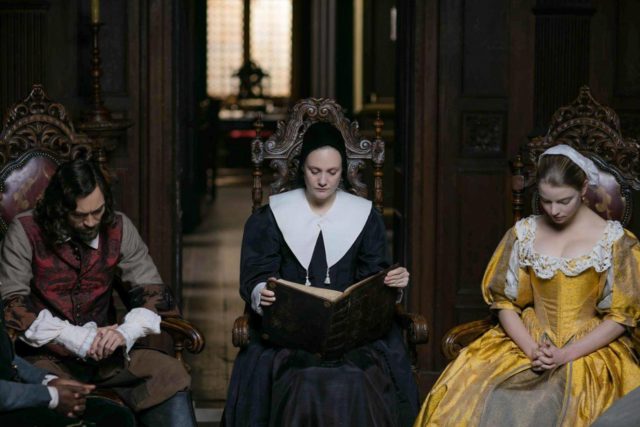 La tensione è palpabile nelle scene casalinghe, soprattutto per l'assenza del presunto marito che, una volta tornato a casa, è schivo e non si interessa minimamente alla sua nuova consorte. L'unico punto di contatto si ha nel regalo che le dona: la miniatura della loro casa e l'invito ad arredarla a suo piacimento. Un dono che cerca di distrarre Nella dai segreti che si annidano tra le stanze della casa, tra cui il presunto incesto che sembra esserci tra Johannes e Marin.
Ma è proprio questo particolare regalo che invece le dà indizi riguardanti gli strani avvenimenti. Per arredare la sua miniatura, Nella si affida alle mani del più famoso miniaturista di Amsterdam – che non si mostrerà mai – e che le affida piccoli oggetti che sembrano essere indizi per risolvere i segreti della casa, oltre che delle apparenti predizioni del futuro.
Una Serie Tv che ci parla del diciassettesimo secolo e delle tematiche puritane che impattano contro una famiglia con servi estremamente creepy e una famiglia disfunzionale alle prese con la nuova inquilina di turno. Uno show che sembra far della tensione il suo pane quotidiano. Eppure nel giro di poco ti spiattella il segreto di Johannes già nel primo episodio, seguito poi da un aavvincente (quanto imprevedibile) scena d'azione di ben 20 minuti che mostra un'episodio di cruda violenza un tantino affrettato e scioccante. È pervasa da una sorta di altalenante andamento che ti porta a pensare quanto bello questo sia nuovo prodotto e dopo poco ti mostra come farti rimangiare il pensiero iniziale.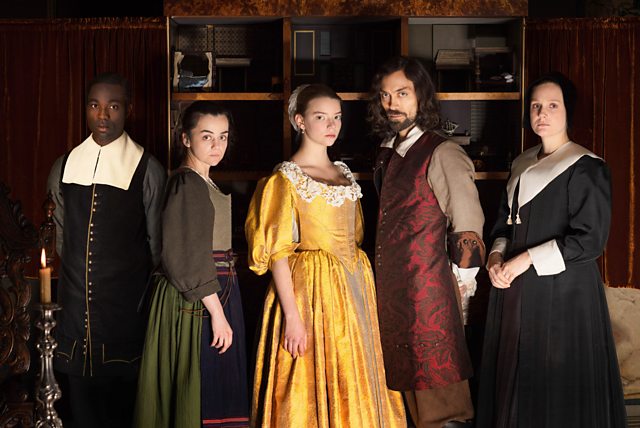 Eppure vi è un eccellente cast a risollevare il tutto. Prima fra tutte ad emergere è la Taylor-Joy, che strega tutti con la sua innocente interpretazione di Nella, che non strizza l'occhio alla scia di personaggi femminili creati per essere protagoniste senza speranza. Niente affatto: porta sullo schermo una protagonista che chiede e ottiene risposte che gli spettatori si pongono, come  loro stessi in primo piano alle vicende. Oltretutto riesce a tenere uno sguardo fisso sulla cinepresa da brividi.
Altro attore da elogiare è Alex Hassell, eccezionale nel rappresentare il capostipite della famiglia e colui che riserva più segreti che emozioni.
Nel secondo episodio, la tensione torna in auge, oltre a offrire uno scorcio più ampio di Amsterdam, lo sfondo delle vicende di questo show (oltre le stanze buie). Insomma, un prodotto non propriamente pregiato rispetto ai period drama che la BBC riesce a sfornare. Eppure riesce comunque sia a donare un certo fascino sia a instillare un intrigo proprio degli show inglesi, che pur non essendo di alta qualità sanno come intrattenere il pubblico. The Miniaturist non lascerà dunque il suo marchio sulla lunga scia di nuove serie televisive del 2017, ma è ottimo da gustare in tempi natalizi in cui molte serie sono in pausa. D'altronde, dura soltanto due episodi.