The Hot Zone, miniserie tv trasmessa da National Geographic è tratta dall'omonimo romanzo del 1994 di Richard Preston. È composta da sei puntate ed è prodotta, tra gli altri, da Ridley Scott (al lavoro anche su un'altra serie tv, qui i dettagli).
La vicenda narrata parla della diffusione del virus Ebola negli Stati Uniti d'America e delle ricerche di un gruppo di studiosi che tentano di impedire il contagio.
Il virus fa la sua comparsa negli anni '70 nell'attuale Repubblica Democratica del Congo e si dimostra fin da subito violento e contagiosissimo.
Prospera tra le scimmie e nei pipistrelli della frutta, ma è contagioso anche per gli uomini: il primo focolaio si scatena nel 1976 e il paziente zero è un uomo di nome Mabalo Lokela, maestro di scuola di 44 anni.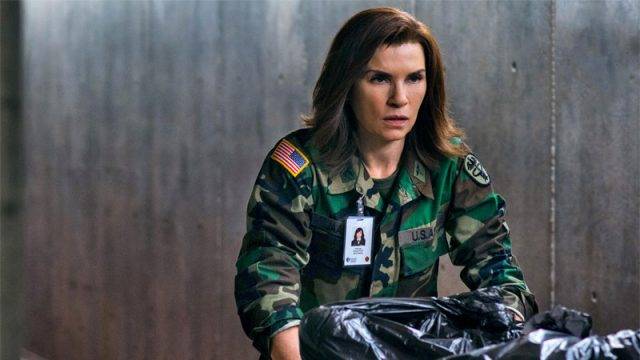 I sintomi che i pazienti presentano variano da febbre, mal di gola, dolori muscolari, mal di testa, quindi, in linea teorica, sintomi facilmente riconducibili a una banale influenza (e quindi potenzialmente trattati con superficialità). In seguito, però, compaiono nausea, vomito e diarrea, insieme a gravi problemi epatici e renali. In questo stadio possono comparire delle emorragie, interne o esterne. A questo punto, il rischio di morte è già elevatissimo.
Fin da subito, in The Hot Zone, è chiaro che l'uomo non è pronto a contrastare un'epidemia del genere: non vengono prese misure di prevenzione, mascherine, guanti, e il paziente zero starnutisce sangue addosso ai dottori. Nessuno si rende conto dell'effettiva minaccia che questa malattia costituisce.
Ciò che rende il virus Ebola particolarmente letale è la facilità di contagio: basta entrare in contatto con sangue e fluidi di un animale infetto. In più, se un umano è infetto può infettare chiunque. Un ulteriore problema di questa malattia è la sua tenacia: il virus rimane in circolazione nello sperma ben due mesi dopo la guarigione del paziente.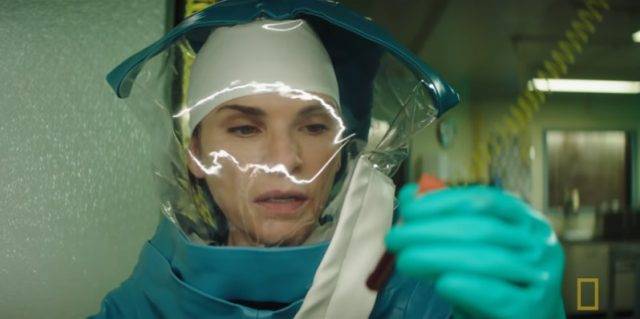 Non esiste cura per il virus Ebola: ci si può limitare solo a reidratare i pazienti.
The Hot Zone ha un cast di tutto rispetto. Tanto per citare alcuni attori: Julianna Margulies nei panni della protagonista Nancy Jaax, Noah Emmerich in quelli del marito Jerry Jaax e Liam Cunningham è Wade Carter, il mentore della dottoressa Jaax.
Il tema trattato è di scottante attualità, perché il virus non è ancora stato debellato e, ad oggi, si sta ancora cercando un vaccino.
La narrazione si svolge su due piani spazio temporali: il 1989 in America, dove la ricercatrice Nancy lavora presso lo United States Army Medical Research, e gli anni '70 in Africa con protagonista il rinnegato e appassionato ricercatore ribelle Wade Carter.
Su queste basi, The Hot Zone parte con le migliori premesse.
Purtroppo, però, la miniserie scade ben presto nel medical drama e si porta lontana anni luce da una docuserie realistica e ben realizzata su fatti di cronaca come la recente Chernobyl. Vengono forniti troppi dettagli medici a scapito della valorizzazione dei personaggi e tutto è troppo drammatico e, in un certo senso, filmico.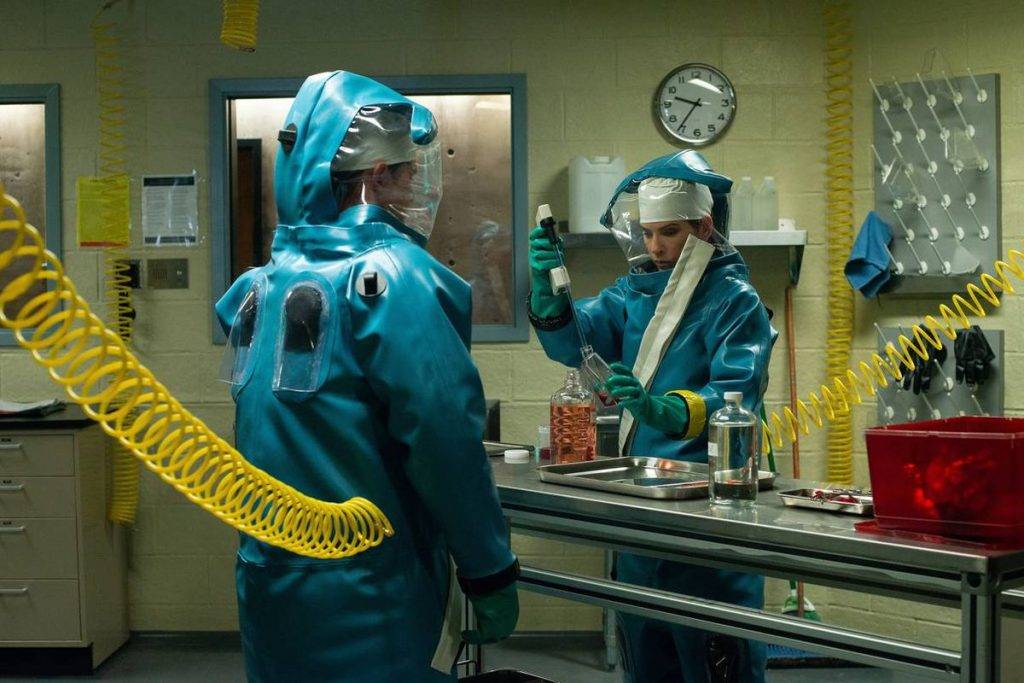 Certo, si fa in modo di tenere lo spettatore sul filo del rasoio con quelli che non si possono non definire jump-scare veri e propri e dettagli da horror splatter, ma che sono poco funzionali alla storia in sé per sé. Non c'è una grande empatia con i personaggi, vuoi anche a causa dei dialoghi spesso deboli e dal mancato approfondimento delle figure che dovrebbero rendere questa storia interessante.
Il virus Ebola si diffonde quando ci dimostriamo amore.
Sì, certo, il contagio è facile, ma qui l'amore c'entra poco o niente.
Il cast ce la mette tutta, specialmente Liam Cunningham che è come sempre bravissimo, eppure c'è qualcosa che manca a The Hot Zone per farle fare quel passo in più. Un tema così complesso avrebbe meritato una scrittura più approfondita e sfaccettata.