Il colosso streaming non lo ferma più nessuno. Lontano anni luce dall'essere una piattaforma conosciuta da pochi e disponibile solo in America, Netflix è una parte attiva nella nostra vita. Non sono solo più gli amanti di lunga data delle serie tv a usufruirne perché proprio le serie tv, un tempo sorelle minori dei film, si sono adesso imposte all'attenzione pubblica. Così Netflix è diventato non solo contenitore ma anche produttore di show (uno degli ultimi e più di successo è The Haunting of Hill House) e film, che sempre di più conquistano il loro spazio in ambito premi e riconoscimenti. Con grande disappunto dei cultori del cinema e delle altre piattaforme di streaming come Amazon e Hulu.
Siamo entrati nell'era d'oro della televisione. Le serie tv sono divenute ambiziose, avide e pretenziose. Non si accontentano più di stare ai margini.
Nella battaglia senza esclusioni di colpi tra Amazon e Netflix, è ancora il gigante dalle lettere rosse a spuntarla vincitore, per ora. Con numeri da capogiro e riconoscimenti vari, Netflix la fa da padrone nel mondo delle serie tv. Ma quali sono state le serie tv, a parte The Haunting of Hil House, più binge-watchate dello scorso anno?
Nella lista di oggi potete trovare i 10 show originali del canale streaming più visti dagli utenti nel 2018. Voi le avete già guardate tutte?
1) ON MY BLOCK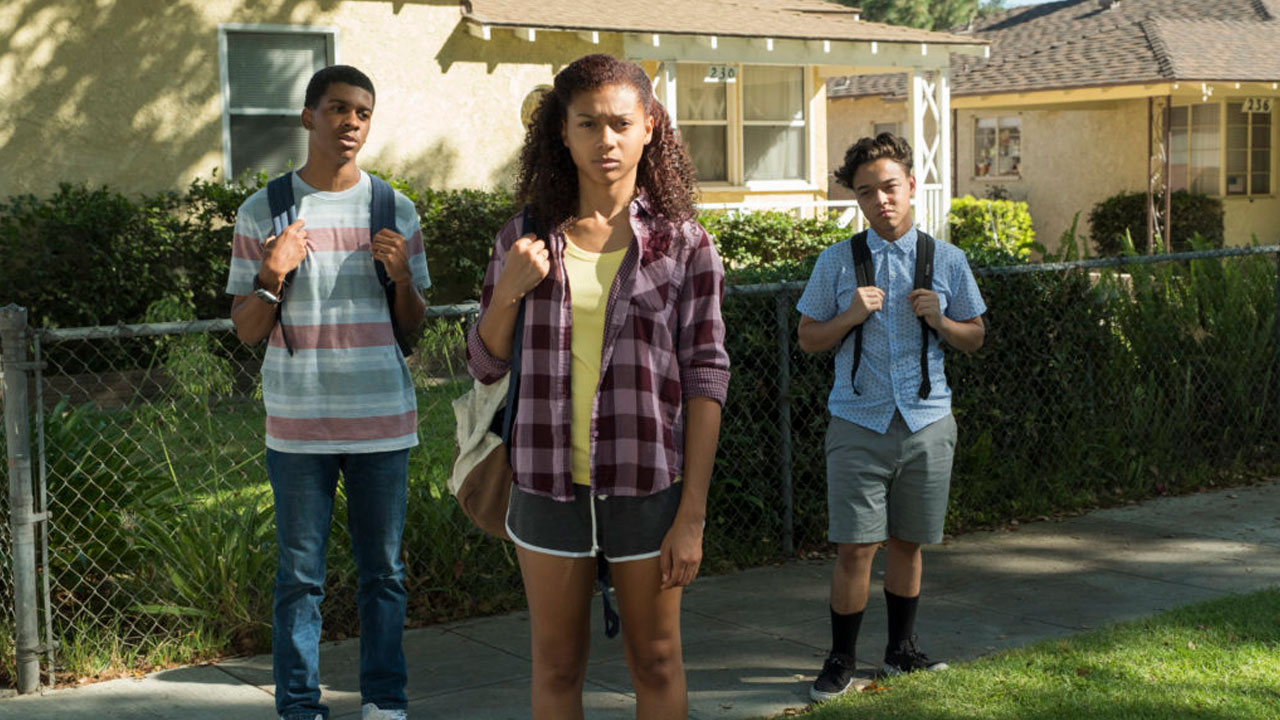 Creata da Lauren Iungerich, Eddie Gonzalez e Jeremy Haft, la prima stagione di On My Block è stata rilasciata dalla piattaforma Netflix il 16 marzo. La serie tv ruota attorno a un gruppo di ragazzini, provenienti dai quartieri bassi di Los Angeles, che iniziano il loro primo anno alle superiori. Il drama adolescenziale segue le vicende dei quattro protagonisti mentre si destreggiano tra amicizia, amore e compiti.
La serie tv, che riprende le tematiche care a quella Skin che fu una serie tv di svolta, ha avuto il plauso della critica e degli utenti Netflix che hanno apprezzato il modo veritiero e disincantato con il quale è stato descritto uno spaccato americano. Quello spesso snobbato.