Non è facile trattare un argomento come l'aldilà ai giorni nostri: le visioni in tutto il mondo a questo riguardo sono infinite, quindi come fare?
The Good Place in 4 stagioni e con una comicità perfetta ci è riuscita.
La serie tv ideata da Michael Shur è uno dei prodotti migliori degli ultimi anni, e si sta avviando verso una conclusione che il pubblico spera sia soddisfacente.
The Good Place tratta le vicende di Eleanor (interpretata da una fenomenale Kristen Bell) e di come lei si trovi ad affrontare il suo destino dopo la morte.

Eleanor e altre tre persone (Chidi, Tahani e Jason) vengono accolte in paradiso nel pilot della serie. A partire dal finale della prima stagione nel quale scoprono di trovarsi in un Inferno creato su misura da Michael (che negli anni è cambiato tanto, come potete leggere qui), le puntate nel corso degli anni sono state piene di capovolgimenti di fronte, aggiunte di nuovi personaggi e lotte contro un equilibrio divino che non vuole cambiare le proprie idee.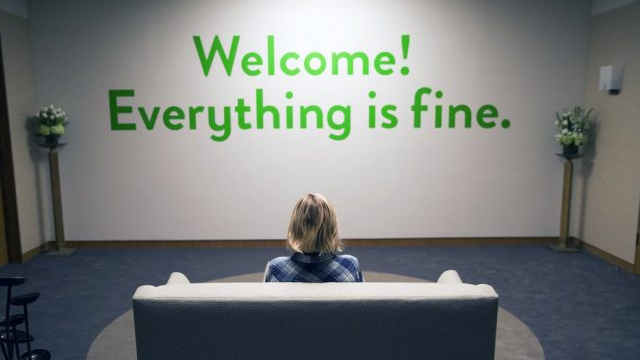 Non è semplice concludere un prodotto che, ironia della sorte, parla della vita dopo la morte e di come questa debba essere affrontata nel corso del resto dell'esistenza. Per cui la domanda sorge spontanea: quale sarebbe il finale ideale per la serie?
La quarta stagione sta fornendo indizi sulla direzione presa verso il percorso finale, ma non c'è la sicurezza che questi siano effettivamente d'aiuto o solo messi lì per ingannarci.
Non sarebbe la prima volta che The Good Place cambia tutto con un plot twist in grado di lasciare a bocca aperta il pubblico, e il finale della prima stagione ne è l'esempio perfetto (per chi non lo ricordasse, lo abbiamo analizzato qui). Ma proviamo comunque ad analizzare gli elementi che abbiamo finora.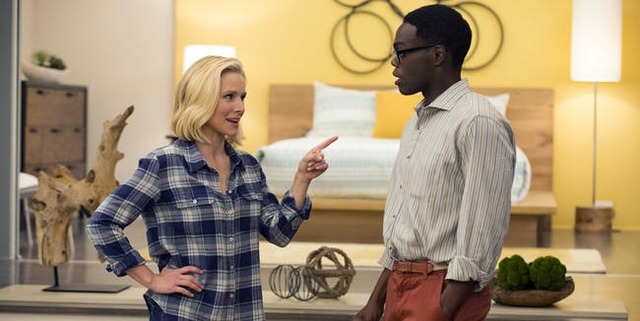 Dopo essersi risvegliato, Chidi pare aver avuto l'idea perfetta per cambiare il sistema a punti nell'aldilà: non più un valore che determina il tuo futuro in modo inderogabile, ma che rappresenta il livello di difficoltà che dovrai affrontare dopo la morte prima di poter vivere in paradiso.
Esattamente come i quattro protagonisti, il resto dell'umanità avrebbe quindi la possibilità di migliorare al netto di quanto fatto durante la vita, e qui si potrebbe già pensare a un primo finale in cui il nuovo sistema a punti viene implementato e utilizzato per l'eternità.
Sarebbe un finale scontato e annunciato a poche settimane dallo speciale di 90 minuti che concluderà la serie. Quindi è probabile subentri qualche imprevisto e che i piani vengano rivisti dai nostri personaggi.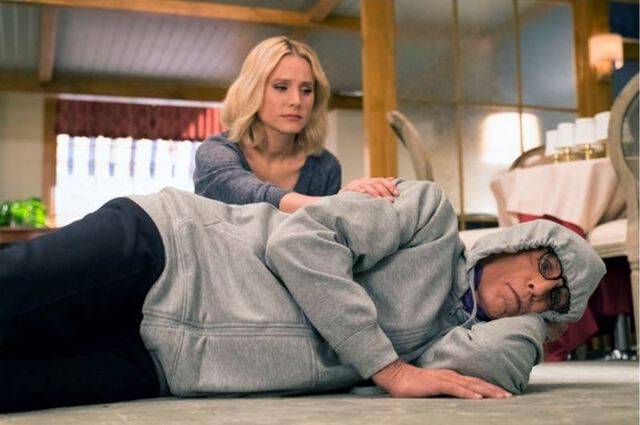 Meno indizi ci portano a pensare a ciò che molti temono, ovvero che i quattro non si siano mai mossi dall'inferno di Michael, e che quest'ultimo li abbia torturati dando loro speranza nel corso delle stagioni.
Sarebbe una scelta inaspettata e un ottimo effetto sorpresa, ma rischierebbe di rendere vani tutti gli insegnamenti che The Good Place ci ha dato nel corso degli anni.
Dopo quattro stagioni possiamo dire che la serie ha affrontato di tutto, tranne una singola cosa: il Good Place.
Con l'ultimo episodio trasmesso abbiamo avuto la conferma che i nostri protagonisti si stiano finalmente recando in paradiso, ma dopo ciò che è stato mostrato nel corso degli episodi si può essere sicuri sarà tutto rose e fiori? Potrebbe in fondo essere questo il luogo dove Eleanor e gli altri dovranno affrontare l'ultima difficoltà per mettere in atto il proprio piano: parlare con Dio.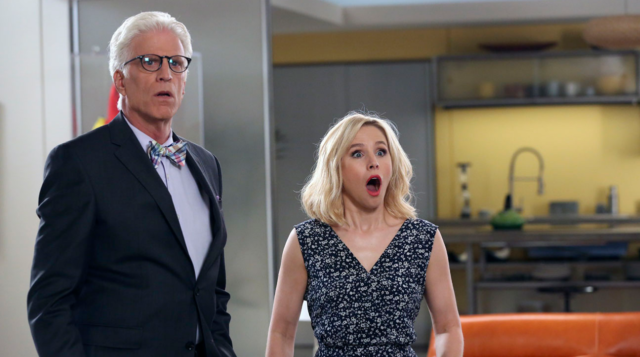 Abbiamo visto il gruppo confrontarsi praticamente con chiunque nell'aldilà: demoni, il giudice Jen, perfino gli imparziali creatori di tutto ciò che esiste. Eppure manca una figura in grado di prendere una decisione definitiva e inderogabile.
Non viene mai menzionato nella serie qualcosa di simile a una divinità a capo di tutto, ma è difficile pensare che le creature più in alto di tutti (i creatori) siano così poco approfonditi da un prodotto che ha sdoganato qualsiasi cosa della vita dopo la morte e della religione.
Il finale ideale di The Good Place sarebbe il confronto con la figura suprema, magari interpretata proprio da Michael Shur in una leggera rottura della quarta parete.
Un confronto etico e morale che darebbe vita ad un discorso talmente profondo sulla vita e sulla morte che avrebbe bisogno di un sacco di tempo.
E lo speciale di un'ora e mezza finale calza a pennello: un lunghissimo dibattito tra i nostri protagonisti e Dio con l'intento di creare la perfetta vita eterna per chiunque, in grado di assicurare di gioia e felicità in The Good Place.