The Good Doctor è una serie tv piuttosto recente, che dopo essere sbarcata un paio di anni fa su Rai2 ha avuto modo di farsi apprezzare anche dal pubblico italiano.
Protagonista è Freddie Highmore, attore di grande talento che ha dimostrato di saper dare corpo a un personaggio per nulla facile come Shaun Murphy, medico chirurgo affetto da autismo.
Presto Freddie avrà di nuovo modo di mettersi alla prova. Dopo The Good Doctor gli è stato infatti affidato un ruolo nella serie tv su Leonardo Da Vinci.
I fan stanno già esultando per la notizia. Freddie presto affiancherà dunque Aidan Turner, protagonista indiscusso della serie tv che interpreterà, per l'appunto, Leonardo Da Vinci. Il ruolo di Highmore, invece, sarà quello di Stefano Giraldi, un immaginario detective di polizia che sospetterà di Da Vinci per un caso di omicidio in cui sta indagando.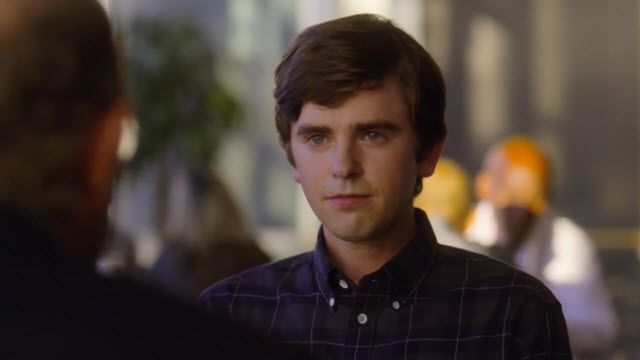 Con i suoi otto episodi, la serie si concentrerà sulla figura di Leonardo in quanto outsider omosessuale, che usa il suo lavoro per poter nascondere il suo vero essere. Ogni puntata girerà intorno a una delle opere del grande maestro, con l'obiettivo di cercare tutti gli indizi possibili per capire meglio la sua figura.
Questo telefilm sarà diretto da Daniel Percival (già regista di The Man In The High Castle), e scritta da Steve Thompson (già noto per Sherlock). Come molti invece già sapranno, Aidan Turner ha già dato prova del suo talento in Poldark.
Noi non vediamo l'ora di poter ammirare nuovamente lo splendido talento di Freddie Highmore, e so per certo che i più attenti sanno che The Good Doctor non è certo il primo telefilm in cui l'abbiamo visto.
L'attore vanta un curriculum ammirevole. Nel cinema fin da bambino, lo ritroviamo in Un'ottima annata (Ridley Scott, 2006), Neverland ( Marc Foster, 2004) e La fabbrica di Cioccolato (Tim Burton, 2005). Ha raggiunto invece la fama nelle serie tv con il ruolo di Norman Bates in Bates Motel.