# #
The Frankenstein Chronicles è una di quelle serie tv di cui ci si sente quasi in dovere di parlare. Troppe volte serie valide – che se non possono essere considerate piccoli capolavori, ci vanno però molto vicino – vengono messe in penombra a causa di poca pubblicità, o per altri motivi sconosciuti. Poco apprezzata in Italia, è giusto che abbia più spazio e visibilità. Perché? Proviamo a spiegarlo, ovviamente senza spoiler.
# #
Ambientata nella capitale inglese nell'800, The Frankenstein Chronicles mischia elementi di fantasia, di letteratura e realtà, raccontando una storia che intriga, che sciocca e che affascina lo spettatore, catturato dai misteri, dall'ambientazione cupa che mantiene uno stile elegante nel linguaggio e nella rappresentazione.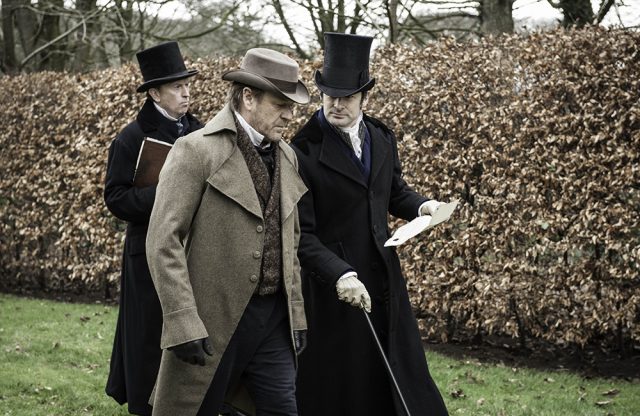 # #
Protagonista della storia è l'ufficiale di polizia John Marlott (interpretato da Sean Bean), un uomo tormentato con una storia difficile alle spalle che ha l'incarico di indagare su un omicidio singolare: un corpo (apparentemente) senza vita viene ritrovato a riva del fiume Tamigi. Ma questo cadavere è in realtà un assemblaggio di varie parti del corpo prese da diversi bambini. E non sembra essere del tutto morto. Il collegamento con la storia di Frankenstein è fin da subito tangibile, come si può intendere anche dal titolo stesso. E la scrittrice di Frankenstein, Mary Shelley, avrà un ruolo chiave nella serie. Ma la storia non si limita a raccontare cose già viste e sentite. Questo è solo uno degli elementi che si intreccia insieme ad altri per formare questa misteriosa serie.
John Marlott dovrà indagare anche sulla scomparsa di numerosi bambini, e potrebbe non essere un caso il ritrovamento di quel cadavere con la sparizione di tanti giovani ragazzi. Il protagonista si ritroverà a lottare contro il suo passato tormentato, contro assassini e gente di malaffare. Ma soprattutto, contro potenze dalle quali sembra impossibile proteggersi.
La storia è più complicata di quel che sembra e affatto scontata. L'ambientazione, i personaggi ben costruiti e i colpi di scena inaspettati rendono The Frankenstein Chronicles semplicemente imperdibile. Il paragone con un'altra serie simile nell'ambientazione, nello stile e nel genere è inevitabile. Stiamo parlando di Penny Dreadful. Sicuramente meno macabra di quest'ultima, The Frankenstein Chronicles sa però il fatto suo. Una cosa è certa: se avete amato Penny Dreadful, adorerete anche questa splendida serie.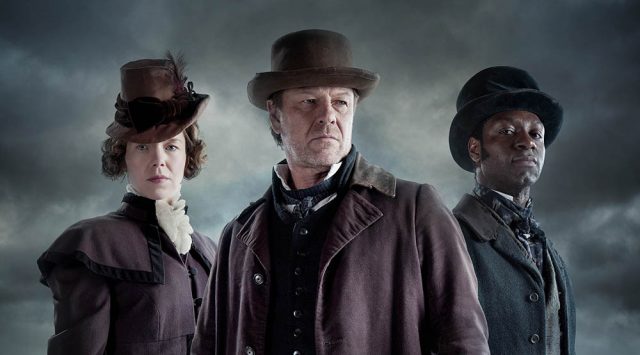 John Marlott riesce a coinvolgerci nel caso su cui sta indagando e, come fossimo dei colleghi, cerchiamo di scoprire insieme a lui la verità che si cela dietro a quelle mutilazioni. Nonostante sia ambientata in un tempo passato, affronta temi che sono fin troppo attuali. Una serie che fa riflettere anche su quanto il potere abbia da sempre avuto la meglio, di come l'innocenza venga messa in secondo piano e l'ingiustizia sia una costante dell'essere umano dall'inizio dei tempi. La corruzione della Chiesa sarà un tema centrale nella seconda stagione.
Le prime due stagioni, composte entrambe da soli sei episodi, sono disponibili su Netflix. Non si sa ancora nulla di una eventuale conferma per la terza stagione. La piattaforma streaming ha acquistato i diritti per questa serie, ma al momento non si hanno notizie sul futuro di The Frankenstein Chronicles. Nel frattempo però, godetevi le prime due stagioni e non lasciatevi spaventare dalla presenza di Sean Bean come protagonista. Sappiamo che l'aspettativa di vita dei suoi personaggi solitamente non è molto alta. Questa volta però potrebbe sorprendervi. O forse no. In ogni caso, vale la pena guardare questa serie. Non ve ne pentirete.