La nuova stagione di Jessica Jones ha debuttato lo scorso 8 marzo su tutti i cataloghi dell'emittente streaming Netflix. In occasione di ciò, all'attrice protagonista Krysten Ritter è stato chiesto se in futuro rivedremo i The Defenders riuniti per una nuova avventura. Una domanda che molti fan dei quattro vigilanti della grande mela si sono chiesti successivamente al debutto della prima stagione: una produzione che secondo la critica ha lasciato l'amaro in bocca e che si sarebbe potuta gestire molto meglio.
Ragion per cui gli appassionati delle Serie Televisive della Marvel sono curiosi di sapere se vedremo o meno un'altra riunione.
Beh, penso che il personaggio di Jessica Jones sia stata ben accolta dal pubblico. La gente era entusiasta di rivederla, e questo ci ha resi felici. Sai, mi sono molto divertita a partecipare e, onestamente, è stata una bella esperienza che avrei potuto fare ancora. Ma non penso che accadrà una seconda volta.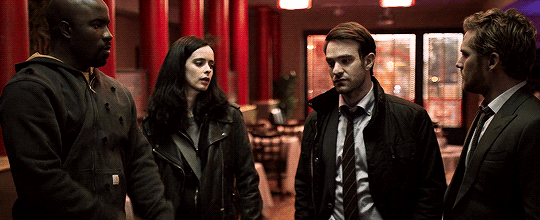 La trama, per chi non la ricordasse, ha visto tutti e quattro i vigilanti che si alleano per salvare la loro città, New York, per combattere contro un nemico comune: la Mano.
Anche se la Ritter ha indicato che l'emittente streaming ha deciso di produrre solo le Serie Televisive per i singoli vigilanti, l'attrice non ha escluso però la possibilità che i nostri eroi possano incontrarsi.
Non è mai stato intenzionato di farlo di nuovo, ma sai, se mi fosse data un'altra opportunità, lo farei. Il mio cuore è con la mia Serie Televisiva a causa dell'argomento e del grande dramma che creiamo ed i problemi personali che esploriamo. Per me, questo è il tipo di contenuto che mi piace sia come spettatrice che come performer. Il mio cuore è in Jessica Jones anche se mi sono divertita a creare The Defenders con i ragazzi. Ci siamo divertiti. E' quello che è.
A voi piacerebbe una nuova stagione che vedrebbe protagonisti tutti e quattro i vigilanti? Oppure concordate con la Ritter?