# #
"Dio salvi la Regina!" è il motto con cui ogni spettatore si avvicina all'inizio di The Crown. Dopo la prima puntata non ci sono sentimenti contrastanti: siamo certi di trovarci davanti a un vero e proprio capolavoro seriale. E la critica sembra essere d'accordo con noi. Venite a scoprire cosa abbiamo scritto in merito all'episodio d'apertura.
Netflix, nel 2016, ha deciso di regalarci un'autentica immersione nella storia della famiglia reale britannica (e non solo… Per altri suggerimenti, leggete questo articolo). Attraverso The Crown, infatti, ci vengono narrati gli eventi della vita di Elisabetta II a partire dal 1947, anno del suo matrimonio con il Principe Filippo. Il primo capitolo nella sua interezza è stato rilasciato tutto in una volta sola, quasi obbligando gli spettatori a lanciarsi nell'ennesimo binge-watching. Io al momento sono riuscita a salvarmi e rimanere ferma alla 1×01. Me la sono proprio goduta, con calma sul mio divano, sorseggiando un tè caldo come se fossi nell'uggiosa Inghilterra. Ma è stato talmente bello che dovevo proprio scrivere qualcosa a riguardo. Un pilot può dire tutto o niente, lo sappiamo bene. In questo caso specifico, io ho già raccolto molte informazioni, molte sensazioni, buttandole giù in questo pezzo. E sono sicurissima siano condivise, chi di voi non ha avuto gli stessi identici pensieri?
# #
Eccovi dunque 5 cose che hai pensato dopo
aver visto la prima puntata di The Crown:
1) ESSERE UN MEBRO DELLA FAMIGLIA REALE COMPLICA TUTTO

C'è chi diceva: "Da grandi poteri derivano grandi responsabilità". E nessuna frase potrebbe mai esprimere meglio le difficoltà a cui si viene esposti se capita di essere una testa coronata. Viene subito in mente guardando The Crown: nulla è facile, davvero nulla. L'ansia da prestazione quando stai per diventare il marito della futura Regina d'Inghilterra, la fatica nel tenere segreta una malattia che rischia di ucciderti in pochi mesi, non sentirsi all'altezza di un ruolo che sembra troppo grande per chiunque. Tutto questo e molto altro viene rivelato nella 1×01. Inevitabile sentire la preoccupazione per i protagonisti della Serie Tv, inevitabile sentire i loro patimenti come se fossero nostri.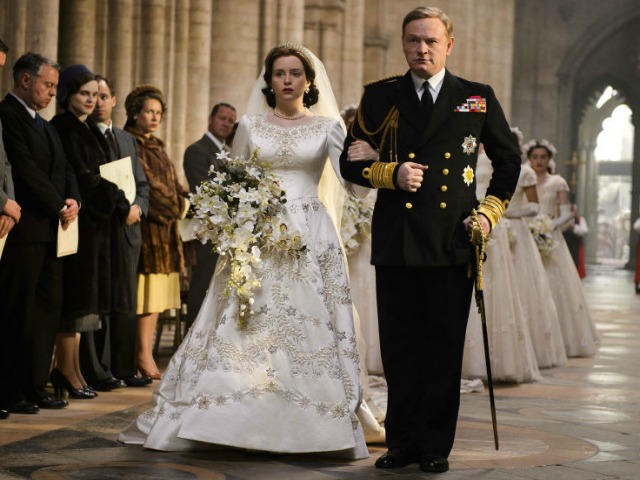 # #
2) UN PADRE PROTEGGERÁ SEMPRE SUA FIGLIA

Ormai è risaputo che i padri hanno un debole particolare per le loro figlie femmine. Re Giorgio VI non fa eccezione ed è bastato davvero poco per capirlo. Il giorno del matrimonio, nella sua immensa tenerezza, dona ad Elisabetta una macchina per riprendere i momenti più bella della sua futura vita insieme a Filippo. In The Crown però non c'è solo l'aspetto prettamente personale. La politica e le sue conseguenze influenzano la vita dei protagonisti. L'attuale Re farà di tutto per preparare al meglio sua figlia alla successione. Reputa Elisabetta all'altezza ma da buon padre tenta in ogni caso di proteggerla. Come dargli torto?