The Black Donnellys è un piccolo gioiellino della tv americana.
Purtroppo, nonostante la grande qualità del lavoro, The Black Donnellys non ha ottenuto la giusta considerazione del pubblico ed è stato cancellato dopo il settimo episodio, gli ultimi 6 sono stati mandati online.
The Black Donnellys è una serie forte, 13 episodi in totale, che aumenta di intensità con l'andare del tempo.
I suoi protagonisti sono i fratelli Donnelly, una famiglia cattolica irlandese che vive a New York, nel quartiere di Hell's Kitchen, e qui ha un pub.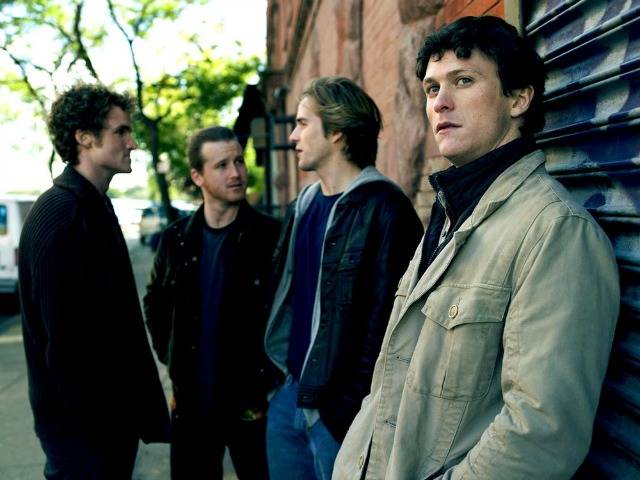 Jimmy, Tommy, Kevin e Sean sono fondamentalmente dei bravi ragazzi ma hanno delle vite molto movimentate dal loro rapporto criminale con la mafia irlandese.
Jimmy, il più grande, è tossicodipendente e zoppo per un vecchio incidente: vorrebbe essere il leader ma non ha nè la forza nè le capacità. Tommy è il vero capo famiglia, si occupa di tutti mettendo da parte se stesso. Kevin è malato di gioco d'azzardo e continua a perdere pur essendo convinto di essere molto fortunato. Sean, il più piccolo, è protetto da tutta la famiglia e tenuto lontano dagli affari nonostante ne voglia fare parte quanto i fratelli.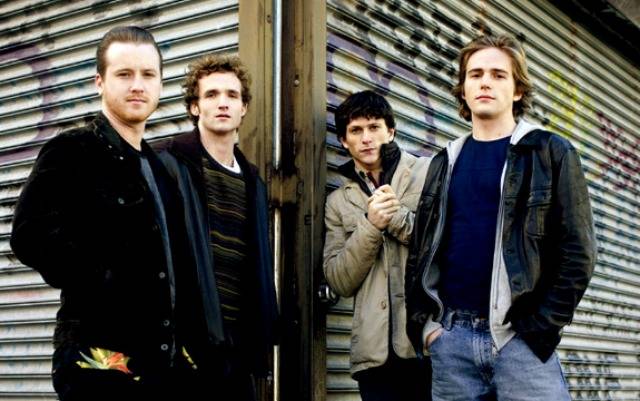 Il padre, rappresentante del sindacato e boss del quartiere, fu ucciso fuori da una tavola calda e i ragazzi, senza una figura così importante, sono stati cresciuti dalla mamma e dal quartiere.
Si trovano sempre nei guai, in mezzo alla guerra tra la mafia irlandese e quella italiana, e condizionati dai loro vizi, per Jimmy la droga, per Kevin le scommesse.
Circondano i protagonisti, oltre alla mamma, Jenny, l'amica d'infanzia e interesse amoroso di Tommy, e Joey "Ice Cream", il loro migliore amico.
Proprio Joey, in carcere, è il narratore della storia: ci presenta i personaggi, ci racconta tutti i fatti e risponde alle domande di chi lo interroga. Questo espediente è molto interessante e quasi comico perché Joey, piuttosto impreciso nelle ricostruzione, trova sempre un modo per inserirsi nelle scene che racconta, anche le più improbabili.
La storia ha un filo rosso ben preciso da seguire e qui , tra mafia, scommesse, droga e faide, troviamo le "avventure" dei fratelli. 
Come una spirale che vira verso il basso, la morale della loro storia può essere definita in "può succedere sempre di peggio".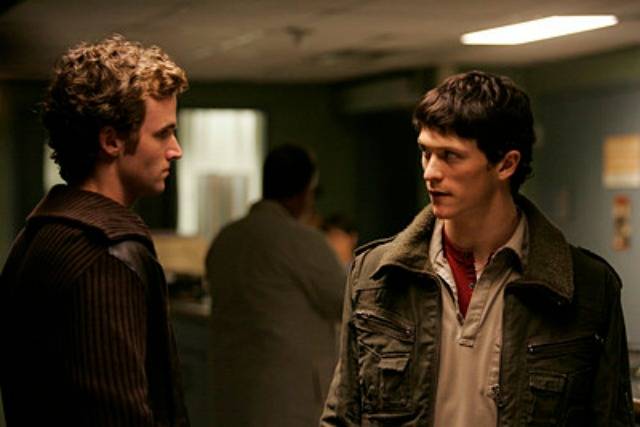 Nonostante i protagonisti siano tutti e quattro i fratelli, il vero perno di The Black Donnellys è Tommy Donnelly.
Tommy è un bravo ragazzo, è buono e molto intelligente e furbo. Ha una passione per l'arte che cerca di coltivare nonostante i guai. Il suo problema è conciliare sé stesso con la sua famiglia, i suoi sogni con i bisogni degli altri.
Il ragazzo ha un segreto che si porta dietro da bambino, solo Joey lo sa, e per quel segreto ha promesso a Dio di comportarsi bene e non fare del male a nessuno.
Purtroppo per lui non sempre riesce a mantenere quella promessa, il sangue è più forte e salvare i suoi fratelli dai guai è per lui qualcosa di inevitabile.
Il suo punto debole è solo Jenny, la sua migliore amica, di cui lui è innamorato fin dall'infanzia. I due ragazzi hanno uno strano rapporto e si amano ma Jenny lo allontana, in attesa di un marito ucciso e di cui tutti conoscono la sorte, tutti tranne lei.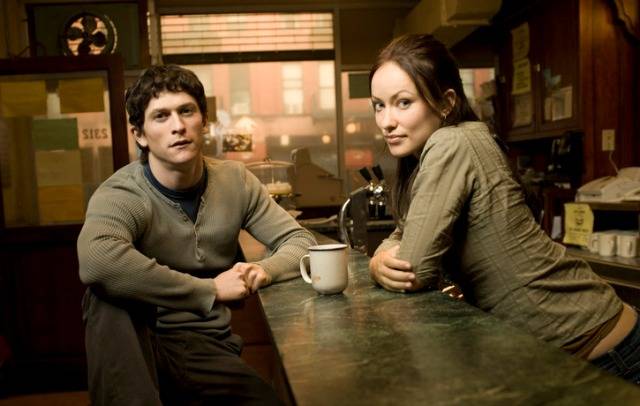 La serie prometteva bene ma inspiegabilmente il pubblico televisivo non ha apprezzato: la storia procede senza intoppi, i protagonisti sono ben definiti e anche l'azione non manca, ci sono parecchie scene da lasciar col fiato sospeso.
Queste caratteristiche hanno attirato più il pubblico del web.
The Black Donnellys è stata la seconda serie più vista sul sito della NBC, seconda solo allo show di punta Heroes.
Gli attori erano un altro punto a favore dello show.
Nel ruolo di Tommy troviamo il bravissimo Jonathan Tucker, visto in diverse serie e più recentemente in Kingdom, che dà al personaggio principale un altissimo spessore.
Abbiamo Olivia Wilde alle prime armi nel ruolo di Jenny e Kate Mulgrew, ormai famosa grazie a Orange Is The New Black, nel ruolo di mamma Donnelly.
Completano il cast i volti, abbastanza presenti nelle serie e già conosciuti ai più, di Keith Nobbs nel ruolo di Ice Cream e di Kirk Acevedo nel ruolo dell'antagonista principale dei fratelli.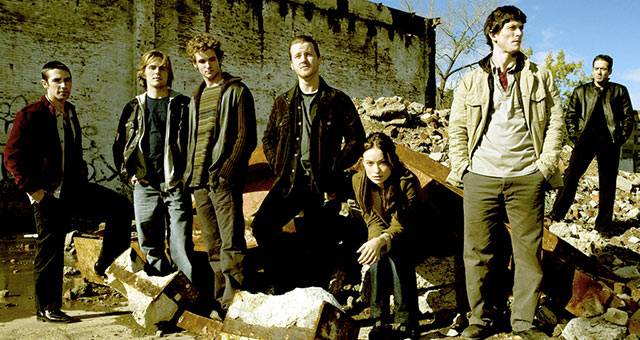 Molte volte, nonostante la bontà del prodotto, le serie televisive non hanno la fortuna che meritano e vengono irrimediabilmente cancellate.
The Black Donnellys è una di quelle, ma dopo averla vista, le tredici puntate sembreranno sempre troppo poche e i personaggi vi mancheranno davvero.