La conclusione di The Big Bang Theory, che avverrà questo maggio con il finale della dodicesima stagione, ha inevitabilmente portato CBS alla ricerca di altri progetti, che possano sostenere e sostituire il successo di The Big Bang Theory.
Kelly Kahl, presidente del network, durante un' intervista per deadline ha svelato alcuni punti sul futuro delle sitcom in casa CBS.
Se infatti può essere entusiasmante ma rischioso affrontare nuove serie originali, dall'altra c'è la possibilità di continuare a sfruttare il successo di The Big Bang Theory, come dimostrato dagli ottimi ascolti dello spin off Young Sheldon.
Voci di corridoio vorrebbero infatti che quest'ultimo venga spostato, il prossimo autunno, nella serata attualmente occupata da The Big Bang Theory, diventando così la nuova punta di diamante del canale.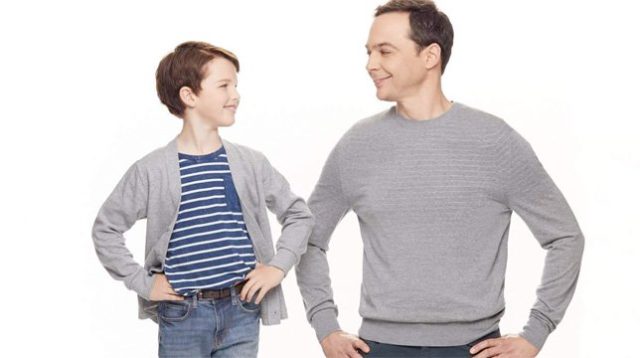 La presidente di CBS Entertainment ha commentato così:
Credo sia una nostra priorità, che abbiamo ogni anno, quella di trovare una sitcom multi-camera che diventi un grande successo. Cerchiamo sempre "la prossima serie evento", e sarà ancora così quest'anno.

Per quanto riguarda la programmazione, non lo sapremo fino a maggio, quando faremo i nostri incontri per decidere gli spazi. Siamo molto contenti di avere uno show che funziona così bene come Young Sheldon, ma non ci sono garanzie sulle fasce e gli orari nei quali le serie finiranno per essere programmate.
La domanda che infine sorge spontanea è però questa: CBS ha o non ha parlato con Chuck Lorre, creatore degli show, per un potenziale secondo spin-off di The Big Bang Theory?
Non c'è stato niente di formale. La palla è in mano loro. Se vogliono parlarcene, li ascolteremo.
Al momento Lorre è impegnato con la sua nuova serie Netflix, The Kominsky Method, ma le porte per lui, e per i suoi progetti, saranno sempre aperte a CBS.