Paese che vai, usanze che trovi. A volte è un bene perché diventa occasione di arricchimento culturale. Ma a volte, specie quando due culture diverse di scontrano c'è il rischio di incappare in casi di censura. Persino The Big Bang Theory ne sa qualcosa.
Le nostre amate serie tv e ovviamente anche i cartoon propongono delle usanze, degli atteggiamenti sociali e dei comportamenti che non sempre vengono visti di buon occhio. Non dappertutto almeno. Uno dei motivi principali di tali modifiche restano, gli espliciti contenuti sessuali. Ma vi pare che questo possa essere il caso di serie tv come The Big Bang Theory o Modern Family? Infatti no. E allora andiamo a scoprire nel dettaglio che cos'hanno combinato questi show per essere banditi in alcuni paesi.
1) THE BIG BANG THEORY
Iniziamo con uno degli show più amati di sempre e che ci ha letteralmente cambiato la vita. I nerd non sono mai stati così fighi! Eppure, lo show è stato cancellato in Cina. Una storia alquanto strana, dato che la censura è dovuta non esattamente al contenuto, ma più al fatto che il suo enorme successo stesse facendo, letteralmente, fallire i programmi della tv di Stato! Oltre a The Big Bang Theory anche NCIS, per lo stesso motivo, è stato oggetto di censura.
2) SEX AND THE CITY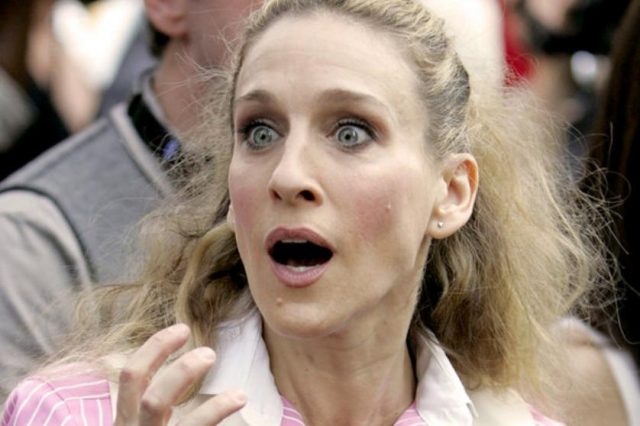 Ora passiamo a una serie tv tra le più amate (e iconiche) dei primi anni duemila: parliamo di Sex and the City. Una delle serie che, senza alcuna riserva, ha sdoganato e ironizzato sul sesso in televisione. Lo ha fatto, soprattutto, dando voce a quattro donne in carriera, riscrivendo in parte i canoni del linguaggio e delle storie sul piccolo schermo. A causa dei suoi argomenti considerati "troppo femministi" e, soprattutto, erotici, a Singapore era stata vietata la sua messa in onda. Nel lontano 2004, quasi 10 anni dopo il suo debutto e dopo una serie di modifiche al contenuto, il governo del paese asiatico ha permesso finalmente la trasmissione dello show.
3) MODERN FAMILY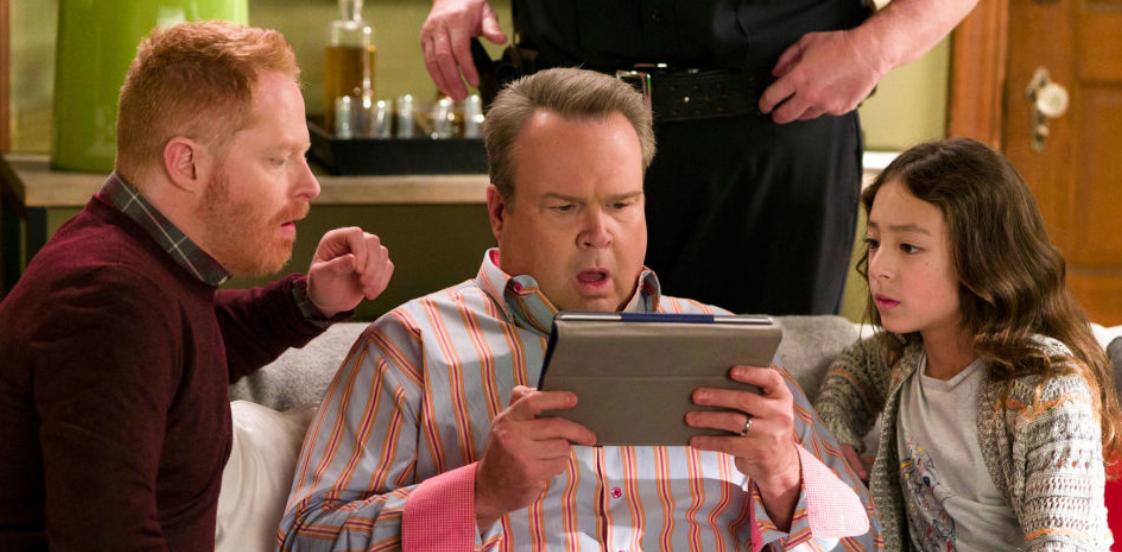 A primo impatto ci staremmo chiedendo tutti: ma cosa c'è da censurare in una serie come Modern Family? Eppure l'omosessualità è ancora un taboo. O, peggio, rappresenta un reato vero e proprio. In alcuni paesi Modern Family è stato trasmesso solo apportando una serie interminabile di modifiche al suo contenuto. Modifiche che, manco a dirlo, riguardano l'amore tra Mitchell e Cam. In Iran, addirittura, per evitare la trasmissione di uno show il cui successo ha comunque una dimensione planetaria, è stato creato un remake della serie dove, pensate un po', non esistono i due!
4) DA ALI G SHOW
Passando ad una serie tv di genere mockumentary, come non citare, Da Ali G Show, la serie televisiva a sfondo satirico che vede come protagonista il comico inglese Sacha Baron Cohen. All'interno dello show, l'attore interpreta il ruolo di tre personaggi. Uno, Ali G, che dà il nome al programma e che è un aspirante gangster inglese; il secondo, Borat, un giornalista kazako; infine Brüno un gay appassionato di moda. Gli stessi personaggi sono stati ripresi in tre film differenti (peraltro divertentissimi). Fin qui tutto nella norma, peccato solo che in Kazakistan lo show sia letteralmente bandito. Questo perché ritenuto offensivo verso il governo e la sua popolazione. Lo stesso tipo di censura è applicato al film Borat.
5) DOCTOR WHO
Questo rappresenta, insieme a The Big Bang Theory e a Modern Family il caso più particolare. La serie fantascientifica Doctor Who, a causa della sua trama è spesso posta a grosse censure in Cina. Alcuni temi sono cancellati, quali battute contro il governo o riferimenti all'omosessualità. Molto spesso è finita sotto accusa anche buona parte della sua natura sci-fi, dato che la fantascienza rappresenta uno dei temi banditi dal governo cinese. Nonostante lo show venga comunque trasmesso, tutti questi tagli hanno stravolto la serie, tanto che in Cina non ha per niente avuto successo.
6) IL CIRCO VOLANTE DEI MONTY PYTHON
Una delle serie più retrò della classifica è senza dubbioIl Circo Volante dei Monty Python. Lo show è nato nel 1969, nel Regno Unito, e questo tipo di trasmissione rappresentò una vera e propria rivoluzione all'epoca. Una serie con chiari intenti parossistici, che ha sdoganato un linguaggio volgare e senza freni inibitori. Troppo per l'epoca probabilmente, il che l'ha portata ad esser bandita addirittura in Malesia a causa dei suoi numerosi riferimenti religiosi, ritenuti poco appropriati.
7) POKÉMON
L'ultimo caso che citiamo riguarda un anime, quindi non proprio una serie tv. Eppure, dato il gravissimo episodio di cronaca al quale è collegato merita di essere approfondito: parliamo de I Pokémon. Il cartoon ha ottenuto un grande successo, soprattutto tra il pubblico più giovane, ma nonostante ciò nel corso degli anni ha subito diverse censure. Una di queste è dovuta a un'inquietante caso di tragedia di massa: un episodio provocò la morte di centinaia di bambini in Giappone, a causa di una crisi epilettica. Lo stesso episodio poi fu bandito in tutti i paesi. In Turchia, invece, l'anime è stato completamente vietato dopo che due bambini si sono gettati da un balcone ispirati dal cartoon.