Manca ormai una settimana all'attesissimo finale di The Big Bang Theory. Il 16 maggio andrà in onda un doppio episodio di un'ora che metterà fine per sempre alle avventure dei quattro simpatici nerd. Sarà la fine di un'era: in questi dodici anni la sitcom di Chuck Lorre è diventata una delle più amate negli Stati Uniti. Gli attori hanno ottenuto grazie a questo show premi e fama e sono diventati tra i più pagati d'America (leggi qui quali sono le altre strapagate star del piccolo schermo).
L'idea di Chuck Lorre di far affezionare il pubblico a un gruppo di nerd disadattati e di farlo ridere con battute scientifiche è stata davvero geniale. Ma The Big Bang Theory ha anche contribuito al fenomeno della rivincita dei nerd: se oggi gli appassionati dei fumetti e delle serie tv non sono più considerati degli sfigati è anche merito di Sheldon e tutta la sua combriccola.
Capirete bene quindi che non saremo solo noi fan a essere dispiaciuti per la fine di questa sitcom!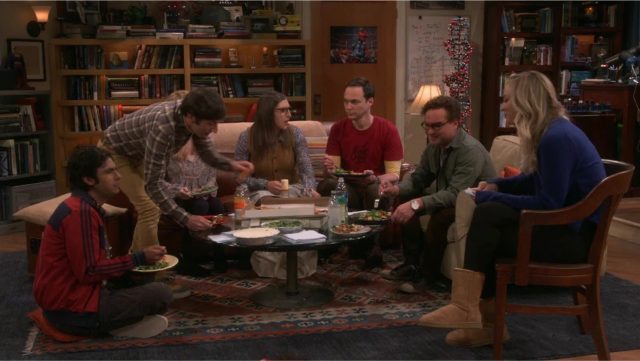 La CBS perderà uno show di punta che veniva guardato sempre da un elevato numero di spettatori. Inoltre Chuck Lorre dovrà dire addio al progetto più stimolante e remunerativo della sua carriera. Anche per gli attori sarà triste dover salutare i colleghi con cui hanno avuto il piacere di lavorare per tanti anni. In questi giorni in cui stanno filmando il finale, i protagonisti hanno messo sui loro canali social diverse foto e messaggi strappalacrime per esprimere tutta la loro tristezza per la fine della sitcom. Eppure pare che sia stato proprio uno degli attori a non aver voluto rinnovare il contratto portando la serie alla chiusura.
Sarebbe stato Jim Parsons, l'interprete del protagonista Sheldon Cooper, a essersi rifiutato di andare oltre questa stagione!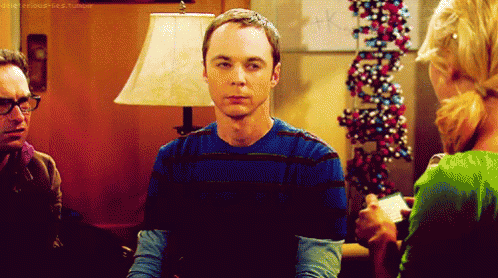 Sembra infatti che l'estate scorsa la rete stesse contrattando per realizzare altre stagioni dello show. Infatti la presidente della sezione intrattenimento della rete aveva dichiarato:
Non crediamo che la prossima stagione della serie sarà l'ultima.
Mentre tutto il cast si era detto entusiasta di continuare a recitare nella sitcom, Jim invece aveva detto che non avrebbe firmato un contratto per recitare in un'eventuale tredicesima stagione. I produttori di The Big Bang Theory, essendosi resi conto che non sarebbe stato giusto per i fan girare degli episodi senza Sheldon Cooper, hanno deciso di chiudere lo show.
Ma perché Jim Parsons ha deciso di congedarsi da Sheldon Cooper? Lo ha spiegato in un'intervista rilasciata a Entertainment Weekly:
Non c'è nessuna ragione negativa per cui The Big Bang Theory debba finire. Tutti noi siamo stati in grado di mandare avanti la serie per così tanti anni… ma non è rimasto più nulla da fare o da dire. Attenzione, non è che non potremmo continuare, è che abbiamo spolpato l'osso fino alla fine. Ciò che credo è che, a livello personale, sia il momento giusto della mia vita. Non so cosa mi aspetti. Sono a metà della mia vita e non so per quanto tempo potrò indossare le famose T-Shirt di Sheldon rimanendo credibile!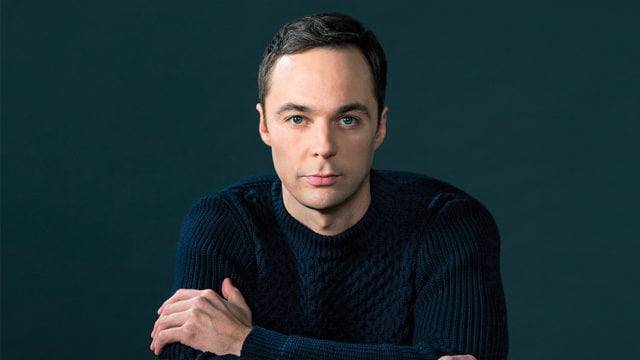 Le motivazioni di Parsons sono più che giuste, ma bisogna anche ricordare che Jim è l'attore che ha avuto più successo grazie alla sitcom e che ci sono tanti progetti ad aspettarlo. Ormai il ruolo di Sheldon Cooper (leggi qui la sua lettera di addio a questo personaggio) gli sta stretto e la fine dello show gli permetterà finalmente di spiccare il volo. Per questo lo perdoniamo per aver preso questa triste decisione. Dopo aver letto le sue parole l'estate scorsa, ci siamo messi il cuore in pace e ci siamo preparati a dire addio alla nostra serie preferita.
Ma abbiamo ragione di credere che gli autori di The Big Bang Theory abbiano sperato fino alla fine di riuscire a convincere Jim a firmare per una nuova stagione e rimandare quindi la fine dello show.
Sappiamo per certo che gli autori hanno temporeggiato fino alla fine, rimandando a lungo la scrittura dell'ultimo episodio. Il finale ha visto la luce appena una quindicina di giorni fa: non è strano che abbiano aspettato tanto per mettere a punto le ultime puntate di uno degli show più amati? Crediamo quindi che abbiano rimandato per tanto tempo questo momento perché speravano di convincere Jim Parsons a firmare per una nuova stagione. Sarebbe stato un bellissimo regalo per i fan.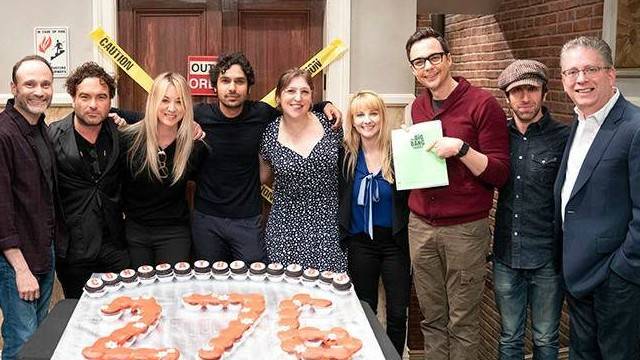 Ovviamente la nostra è solo un'ipotesi. Non sapremo mai cosa abbia davvero spinto gli sceneggiatori a rimandare la scrittura dell'ultimo episodio di The Big Bang Theory, ma sicuramente questa resta una faccenda molto strana.