Quanto guadagnano gli attori delle serie tv e chi sono quelli piú pagati?
Se credete che gli unici ad essere schifosamente ricchi siano i calciatori, vi sbagliate di grosso! E' risaputo che gli attori di Hollywood ricevano uno stipendio molto alto per le loro interpretazioni, ma c'è da dire che da quando le serie tv hanno raggiunto un certo livello di qualità, anche gli attori del mondo seriale sono stati inseriti nelle classifiche dei più pagati.
Oggi sbirciamo un po' nei portafogli delle star delle serie tv e vediamo quali sono gli attori più pagati!
Nonostante quello che cantava Jessie J in questa hit di qualche estate fa, i soldi sono davvero importanti ed una buona paga per un attore rappresenta un riconoscimento del suo impegno e talento, grazie ai quali la serie ha avuto tanto successo.

Come possiamo notare dall'elenco sottostante far ridere paga! E' cosa nota, infatti,  che sia più complesso spingere il pubblico a ridere piuttosto che farlo commuovere ed è per questo che gli stipendi più alti appartengono alle star delle più famose sitcom tra cui The Big Bang Theory o Modern Family. Naturalmente il grande successo di una serie come Grey's Anatomy, uno dei medical drama più famoso ed amato di tutti i tempi, ha portato ad un aumento delle paghe dei due attori protagonisti. Insomma più è popolare e di qualità una serie tv e maggiore sarà lo stipendio degli attori. Scopriamo le cifre da capogiro che rappresentano lo stipendio degli attori più pagati del mondo seriale!
Quando ti trasformi in Sheldon Cooper in ogni episodio e sei la ragione per cui uno show fa un grandissimo successo, ti è anche lecito chiedere una paga spropositata. È quello che ha fatto Jim Parsons che ha chiesto ed ottenuto la paga di un milione di dollari ad episodio. Come ho già detto, la sua retribuzione è ben adatta al suo talento, il problema è che la medesima paga è distribuita anche a Johnny Galecki che fa una prova attoriale decisamente inferiore.
2 Ty Burrell – Modern Family 
Come fa Phil Dunphy ad essere sempre così allegro, gioviale ed ottimista? Perché guadagna un bel po' di dollaroni. Col suo lavoro di Immobiliarista? No, in realtà è Ty Burrell ad essere decisamente ricco. Solo ha infatti guadagnato 11,5 milioni di dollari sono nel 2015. E' naturale che una serie che ha così tanto successo paghi profumatamente i suoi attori ma non ci aspettavamo tanto.
Il fatto di essere latino americana non le ha creato alcuna disparità di stipendio: non guadagna di sicuro meno delle sue colleghe statunitensi e anzi potremmo affermare che guadagni persino di più. E' stata considerata nel 2015 da Forbes l'attrice più pagata del mondo seriale con un guadagno di 28,5 milioni di dollari in un solo anno!
4 Kaley Cuoco – The Big Bang Theory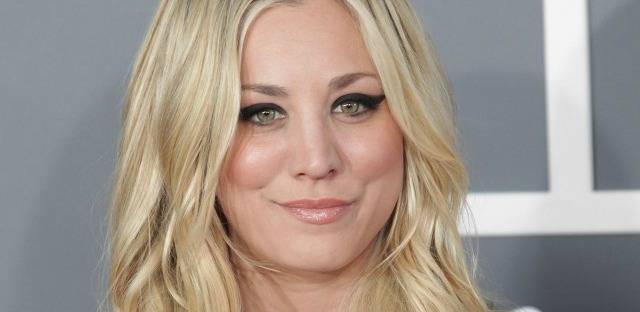 Dopo che la bella bionda è entrata nel cast di The Big Bang Theory, la sua carriera ha raggiunto un livello superiore. Ha ricevuto una stella sulla Walk of Fame, una grande notorietà e di conseguenza anche il suo compenso è aumentato. Anche lei come molti dei suoi colleghi riceve uno stipendio di un milione per ogni episodio girato. Secondo Forbes, avrebbe guadagnato nel 2015 28,5 milioni di dollari. Chi Kaley Cuoco vuole avere, tanti soldi deve pagare!