The Big Bang Theory è senza ombra di dubbio una delle sitcom più seguite e apprezzate degli ultimi anni. Andata in onda per ben 12 stagioni, dal 2007 al 2019, ha appassionato un pubblico vastissimo che comprendeva adulti e bambini senza distinzioni.
La trama è semplice, ma allo stesso tempo originale e divertente. Leonard, Sheldon, Raj e Howard sono quattro ragazzi nerd che preferiscono trascorrere il loro tempo libero giocando a D&D e ai videogiochi e guardando film e serie tv piuttosto che uscire come i loro coetanei. La loro vita viene tuttavia scombussolata del tutto quando incontrano Penny, la nuova dirimpettaia di Sheldon e Leonard, di cui quest'ultimo si innamora praticamente a prima vista.
La maggior parte degli addicted ha amato The Big Bang Theory alla follia, ma dobbiamo ammettere che – come in tutte le cose belle – anche nella sitcom in questione ci sono degli errori. Degli aspetti che, volendo, avrebbero potuto essere gestiti in modo diverso.
1) Il mutismo selettivo di Raj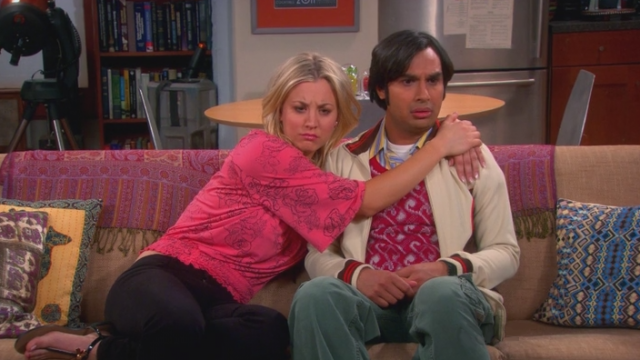 Quando abbiamo conosciuto Raj, il personaggio aveva un "piccolo" problema di comunicazione: non riusciva a dialogare con le donne. Se qualcuno di sesso femminile gli porgeva anche una domanda semplicissima, il ragazzo rimaneva in silenzio.
Il problema di Raj viene in parte risolto quando comprende che bevendo alcol non ha nessun tipo di impedimento nel dialogare col sesso opposto. Nelle sitcom, ovviamente, la crescita dei personaggi è uno dei punti fondamentali: per Raj, tuttavia, si partiva da un punto così basso che il suo cambiamento è stato forse un po' troppo scontato.