Alcune serie tv le guarderemmo sino allo sfinimento. Intense, scorrevoli e coinvolgenti, possiamo sempre contare su di loro, consapevoli che durante ogni rewatch non ci annoieranno mai. Ma non tutti la pensano così: ne sono un esempio le star di grandi show come The Big Bang Theory o Friends che non si sono mai riguardate sul piccolo schermo. È difficile da credere, ma sono parecchi gli attori che non hanno mai visto un singolo episodio degli show che li hanno resi celebri.
Da The Big Bang Theory a Friends, passando per la drammatica Grey's Anatomy e la brutale Game of Thrones.
Le serie tv che sono state ignorate dai propri protagonisti sono più di quante potremmo immaginarne. Se siete curiosi di scoprire di quali interpreti della televisione stiamo parlando, siete nel posto giusto: ecco dieci attori che non hanno mai visto un episodio delle serie tv in cui hanno recitato.
1) Lisa Kudrow
Friends è stata una delle serie tv più popolari degli anni '90 e ancora oggi gode di uno straordinario successo.
Non importa quanto tempo passi: questa sitcom (esattamente come The Big Bang Theory) è un evergreen.
Ma non tutti cedono al suo fascino, nemmeno chi vi ha recitato per anni. Stiamo parlando di Lisa Kudrow, che per dieci stagioni ha interpretato l'eccentrica Phoebe Buffay. La donna ha infatti ammesso, durante un'intervista a Variety in compagnia di Jennifer Aniston, di non aver mai visto Friends.
Non guardo lo show. Non l'ho mai guardato nella speranza che un giorno ci saremmo seduti e l'avremmo visto tutti insieme.
Una tenera dichiarazione che conferma l'amicizia del cast che – dopo ben sedici anni – continua a essere solidissima. Le dichiarazioni della Kudrow risalgono a prima dell'attesa della reunion di Friends: beh, ora sappiamo che qualche spezzone almeno lo ha visto.
2) Steve Carell
Sebbene Michael Scott fosse un grande amante della televisione e dei suoi programmi, non possiamo dire la stessa cosa del suo interprete. Anche il geniale Steve Carell ha ammesso di non aver mai visto la serie tv che lo ha consacrato tra i grandi. Durante un'intervista al The Late Show with Stephen Colbert, l'attore ha dichiarato di non aver mai visto The Office, nemmeno quando andava in onda.
No, non l'ho mai vista. (…) Di solito non lo faccio, non guardo i miei film.
Oltre al famoso show, l'attore ha ribadito di non aver mai visto alcuna pellicola in cui ha recitato, inclusi i film di animazione, spiegando infine di non amare rivedersi sullo schermo.
3) Maggie Smith
La brillante attrice Maggie Smith si è confermata nel tempo una delle attrici britanniche più talentuose di sempre. Con il suo umorismo tipicamente inglese e la sua professionalità ha lasciato il segno in Downton Abbey e, dopo quest'ultimo progetto, la donna è tornata – più in gamba che mai – sul grande schermo: presto la rivedremo infatti in A Boy Called Christmas e The Miracle Club.
Anche lei si aggiunge alla nostra lista di attori che non hanno mai visto le serie in cui hanno recitato. Seppure abbia vestito i panni della Contessa di Grantham per sei stagioni e un film, l'attrice ha dichiarato al The Graham Norton Show di non aver mai visto Downton Abbey. La Smith, in ogni caso, ha cercato di giustificarsi ammettendo di "possedere il cofanetto della serie tv", sebbene non l'abbia mai usato.
4) Matthew Fox
Per ben 113 episodi ha interpretato il ruolo di Jack Shephard, il naufrago dell'isola di Lost. Nonostante il fenomenale successo dello show che, ancora oggi, gode di una fama inarrestabile, l'attore ha tuttavia confermato di non aver mai visto un singolo episodio della serie tv.
Il motivo riguarda soprattutto la percezione che l'attore ha di se stesso, nonché il suo lato critico che lo induce spesso a contestare le proprie performance. Ecco cosa disse a Newsweek:
Non tendo a guardarmi (in televisione). Non ho mai visto un episodio di Lost. Ho amato la storia, l'ho capita tutta dalla sceneggiatura. Semplicemente non mi sento a mio agio riguardandomi sullo schermo.
5) Mayim Bialik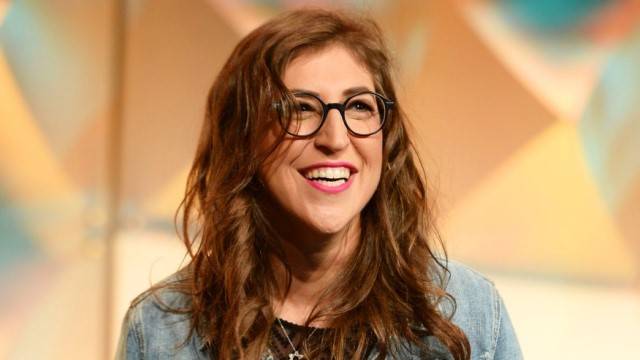 Entrata a far parte della famiglia di The Big Bang Theory a partire della terza stagione, Mayim Bialik ha conquistato tutti con il geniale personaggio di Amy Farrah Fowler.
Nonostante l'incredibile successo riscosso dall'acclamata sitcom, la donna ha tuttavia ammesso pochi mesi fa di non averne mai visto neanche un episodio. Ha vestito i panni della neuroscienziata Amy per nove stagioni, eppure non ha mai voluto rivedersi sul piccolo schermo. Ecco cosa ha rivelato a Metro:
Non mi sono mai seduta a guardare un episodio di The Big Bang Theory, mai. Mi mette parecchio a disagio guardarmi, sentire la mia voce, solo per analizzare qualcosa tipo "Perché non sono dritta? Sembro incinta"
6) Jessica Lange
La star di The Big Bang Theory non è l'unica a essere "colpevole" di non aver mai guardato la serie in cui ha recitato.
Oltre alla talentuosa Mayim Bialik, si aggiunge alla nostra lista la divina Jessica Lange. Straordinaria nei suoi macabri ruoli nelle varie stagioni di American Horror Story, l'attrice ha ammesso di non aver mai guardato lo show in televisione. Durante una sua intervista online con Gold Derby ha infatti dichiarato di non rivedersi mai sullo schermo, che sia in una serie tv o in una pellicola. Ecco le sue parole a proposito di American Horror Story:
A volte guardo la sigla, e l'introduzione. Non ho mai visto davvero nulla dello show. Per la maggior parte, non guardo mai nulla di quello che ho fatto.
7) Peter Dinklage
È stato Tyrion Lannister in Game of Thrones per 8 stagioni, regalandoci alcune delle migliori performance dello show. E ora che la sua ultima avventura è giunta al termine, Peter Dinklage potrebbe essere pronto a un'altra, interessante sfida: quella di recuperare lo show in cui ha recitato.
L'attore infatti non ha mai visto Il Trono di Spade, neanche una puntata. Lo ha ammesso a TMZ, spiegando di non possedere un abbonamento a HBO per poter seguire lo show. È trascorso un bel po' di tempo dal suo ultimo intervento a riguardo, ci auguriamo quindi che Dinklage dia inizio a una maratona di Game of Thrones il prima possibile, in modo da vedere – finalmente – la sua eccezionale interpretazione.
8) Shailene Woodley
Le sue dichiarazioni hanno scosso il mondo del web e del cinema, eppure l'attrice di Big Little Lies non ha mai smentito nulla, né rettificato il suo pensiero. Shailene Woodley, già nel 2017, aveva ammesso chiaramente di non essere un'amante della televisione, a tal punto da non possederne nemmeno una.
Durante una recente intervista con The IMDb Show, la donna ha inoltre dichiarato di non essere il tipo da film o serie tv, quindi di non aver mai visto nessuno dei lavori ai quali ha preso parte.
Non guardo film o la televisione, il che è buffo considerando quello che faccio per vivere. Non sono esattamente cresciuta guardandoli, quindi non è qualcosa che è nato nella mia vita adulta.
9) Andrew Lincoln
Ha prestato il volto al leader Rick Grimes per ben nove stagioni prima di lasciare lo show, ma ancora oggi Andrew Lincoln è considerato l'anima di The Walking Dead. Tuttavia, l'attore ha più volte ribadito di non aver mai guardato alcun episodio della serie. In un'intervista a Insider Lincoln ha dichiarato:
Ho scelto di ignorare la cosa perché sono allergico alla mia faccia. Non amo guardarmi sullo schermo, guardare lo show mi allontanerebbe da quello che voglio fare come attore, cioè provare a immedesimarmi nel personaggio, e non essere autocosciente.
Un'ulteriore conferma è arrivata dal produttore Scott M. Gimple, che durante il panel online per l'arrivo di The Walking Dead: World Beyond ha ribadito che ancora oggi nulla sembra essere cambiato: "No, (Andrew) non ha ancora guardato The Walking Dead".
10) Sandra Oh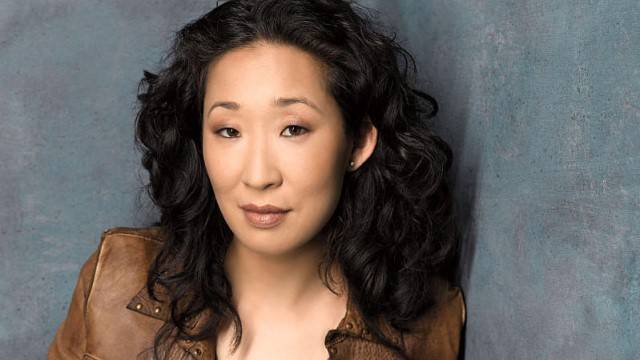 Per dieci stagioni ha vestito i panni della brillante chirurga Cristina Yang, eppure Sandra Oh non ha mai visto nessuna puntata dell'acclamato show targato Shonda Rhimes. La talentuosa attrice di Grey's Anatomy ha ammesso, durante un'intervista al Sydney Morning Herald, di non aver mai guardato la serie tv e di avere, ancora oggi, parecchie difficoltà a rivedersi sullo schermo.
Sapete cosa? Non ho mai visto lo show, nemmeno quando vi recitavo. Era qualcosa di troppo intimo per me. Ho dovuto prenderne le distanze, soprattutto perché ho difficoltà a rivedermi di fronte allo schermo.