È dal 2007 (o dal 2010 per chi, come me, ha iniziato a seguirlo su Italia 1) che Sheldon e la sua combriccola di nerd ci tengono compagnia. È un tempo lunghissimo ed è forse questo il principale motivo per cui rifiutiamo con forza l'ipotesi di una prossima chiusura di The Big Bang Theory, forse proprio alla fine di questa decima stagione. Tant'è che la CBS è già corsa ai ripari, mettendo – come si suol dire – le mani avanti. Pare che il rinnovo ci sarà, probabilmente per altre due stagioni (anche se al momento, sono solo rumors), specie dopo la decisione del cast storico di tagliarsi lo stipendio per permettere l'aumento di quello delle colleghe Melissa Rauch e Mayim Bialik, che ormai da diversi anni non sono più comparse occasionali, ma parte integrante (e fondamentale) dello show.
Senza contare l'insistenza con cui si parla del possibile prequel sull'infanzia di Sheldon. Infatti sarebbe già stato scelto l'attore protagonista, tale Iain Armitage (Ziggy di Big Little Lies). Tuttavia, nessuna conferma ufficiale è ancora giunta dalla CBS.
Tornando al punto di questo articolo, ovvero se sia il caso o meno di produrre una o due nuove stagioni di The Big Bang Theory, la mia risposta è molto semplice: no.
Non fraintendetemi, io amo questa serie. Immensamente.
Semplicemente, credo che abbia ormai dato tutto quello che poteva e forse è il caso di chiuderla qui.
Io ritengo che sia sempre meglio capire quando fermarsi e chiudere in bellezza. Insomma, un po' come ha fatto Hugh Jackman con il personaggio di Wolverine. Il ruolo iniziava a stargli stretto, soprattutto a livello fisico, e dopo diciassette anni gli ha detto addio.
Ora, non dico che The Big Bang Theory non ci mancherà; in fondo però ci basterà accendere un computer o la televisione per trovarci ancora nel salotto di casa Cooper-Hofstadter.
Però vorrei spiegarvi più nel dettaglio perché, secondo me, questa serie non dovrebbe essere rinnovata.
CRESCITA DEI PERSONAGGI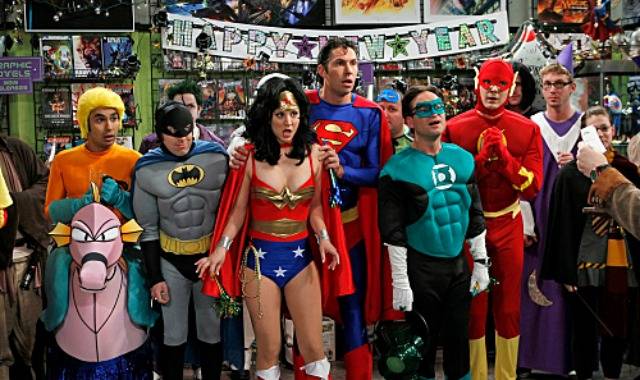 Quando è iniziata, era una sorta di la pupa e il secchione. Non a caso la storia comincia quando Penny, la bella aspirante attrice-cameriera, si trasferisce nell'appartamento accanto a quello condiviso da due nerd bruttini e sfigati, che sono spesso in compagnia di altri due ragazzi come loro. Niente di troppo originale, insomma. Per non parlare dei personaggi, stereotipati al massimo: Sheldon è il ragazzo strambo, intelligentissimo e pieno di idiosincrasie; Leonard quello malatticcio e troppo sensibile; Howard il mammone che riceve sempre un due di picche dalle ragazze; Raj l'indiano ricco, viziato ed effeminato che non riesce a parlare con le donne; Penny la biondina stupida ma bellissima.
Tuttavia, nel corso delle stagioni i personaggi si sono evoluti a poco a poco. Abbiamo scoperto i traumi di tutti, li abbiamo visti imparare a relazionarsi tra di loro e con il mondo esterno, li abbiamo visti innamorarsi e costruire relazioni stabili, tanto che due di loro si sono anche sposati e uno ha addirittura una figlia. Per non parlare della convivenza di Sheldon con la sua Amy, che approfondirò in un altro punto.
Quello che voglio dire è che i personaggi sono cresciuti a tal punto che sarebbe, non dico impossibile, ma sicuramente molto difficile farli continuare a evolvere in maniera coerente. A meno di non stravolgerli del tutto, ma la cura sarebbe peggio del male.