Ah, finalmente! Il terzo episodio della dodicesima stagione è proprio un finalmente.Questa settimana The Big Bang Theory ci ha regalato un episodio di quelli che non si vedevano da tempo. Superata la fase iniziale della stagione, un po' nostalgica, siamo pronti e carichi per gli affari.
Ma veniamo all'episodio.
Non solo ci ha fatto divertire, ma ha anche affrontato un tema importante e che senza dubbio andava portato alla luce in The Big Bang Theory. Sto parlando ovviamente delle diversità tra Leonard e Penny. I due si sono rincorsi in una relazione tira e molla che è culminata nel loro matrimonio a Las Vegas nella nona stagione. Il fatto che i due siano diversi non è un segreto. Due passati differenti, interessi differenti e chi più ne ha, più ne metta. Tuttavia, dobbiamo ammettere che nel corso della loro storia ci sono diversi aspetti dei caratteri di entrambi che sono mutati per andare incontro all'altro. Mi spiego meglio. Se da un lato Leonard è diventato meno imbarazzante socialmente rispetto al personaggio che era nella prima stagione, Penny, dal canto suo, ha imparato a convivere con le stranezze di suo marito, e anche del resto del gruppo.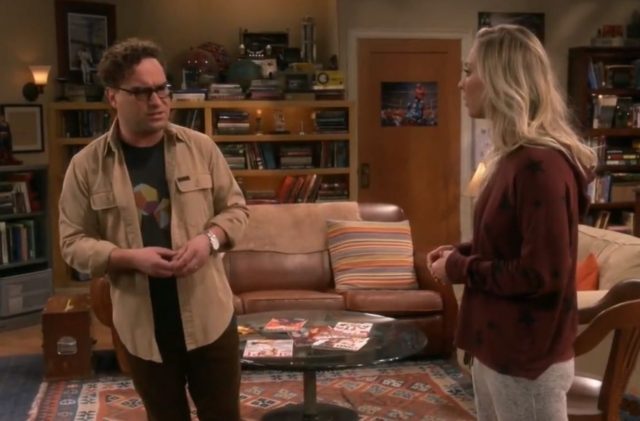 Certo è che i due hanno opinioni diverse sul proprio futuro assieme. In questo episodio ne abbiamo avuto la prova: Leonard vorrebbe dei figli, ma questo non rientra nei piani di Penny. Questo è un duro colpo per il fisico sperimentale, che nel suo futuro aveva sempre dato per scontata la possibilità di diventare padre, una volta sposatosi. Certo, poi ha trovato una come Penny, più di quanto si aspettasse insomma. A dirla tutta, quelli di The Big Bang Theory non ce li immagineremmo mai come genitori. Però c'è riuscito Howard, quindi ce la possono fare tutti. È una decisione del tutto legittima quella di Penny, che però ritrova Bernadette e Amy contrariate per diversi motivi diversi.
Questo tema serio ha portato tanti aspetti comici. Non voglio dilungarmi sul motivo per cui Amy ci teneva così tanto che lei e Penny fossero incinta nello stesso periodo. Ciò di cui voglio parlare è Raj. E Anu. Sebbene io sia davvero convinta che Raj si meriti di trovare l'amore vero, mi piace Anu, la sua promessa sposa. È diretta, dopo solo due uscite già sa come comportarsi con Raj e, al contrario di alcune sue ex, non sembra essere complessata. Almeno, questo è quello che sembra per ora. Sì, è vero che lei si è inginocchiata davanti a lui e gli ha chiesto di sposarla, cosa che lui ha accettato di fare, ma non sono sicura che il matrimonio ci sarà per davvero. Insomma, il futuro di Raj è davvero incerto. L'unica cosa certa è che la sua bromance con Howard sia la sua 'relazione' migliore.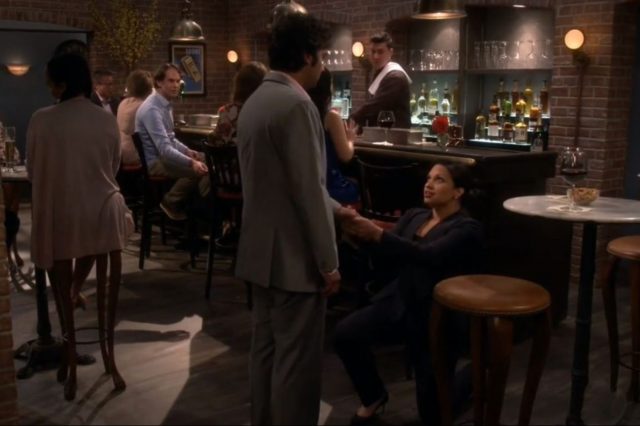 A proposito di Howard.
Sembra che lui e Bernadette abbiano tre figli e non due. Due bebè e un adolescente. Ovviamente sto parlando di Stuart. Vecchia volpe. La sua storia con Denise sta andando a gonfie vele, come dimostrano i diversi appuntamenti e gli incontri, segreti ma non troppo, in camera del proprietario del negozio di fumetti. Buon per lui. Non so perché ma ho sempre avuto un occhio di riguardo per il povero Stuart. Quante ne ha passate? È per questo che sono molto felice che gli scrittori di The Big Bang Theory, come abbiamo visto già nelle ultime stagioni, abbiano dato più spazio al suo personaggio. Certo, vederlo depresso a tal punto da dar fuoco al proprio negozio è in parte divertente, ma l'avergli regalato una gioia, almeno una, ha davvero fatto la differenza. E bravo il nostro Stuart.
Sì, è stato un episodio divertente per diversi aspetti. Ha lasciato però in sospeso la faccenda tra Leonard e Penny. Ok che lui le ha detto che non desidera altro che lei, e che per lei è disposto a non avere figli, ma a mio parere questa storia non è finita qui.