Non è una novità, il tema dell'alimentazione è diventato centrale nelle nostre vite e sui nostri schermi televisivi. Siamo bombardati da programmi di cucina, di pasticceria, street food, micro, macro e chi più ne ha più ne metta. Anche su YouTube la star di The Big Bang Theory, Mayim Bialik ci propone ricette e consigli alimentari. Tutta questa attenzione non è dannosa di per sé, ma crea ondate di cambiamenti dettate più dalla moda che dalla propria determinazione. Pensiamo alla persone che scelgono l'alimentazione gluten free pur non essendo celiache (qui trovate gli attori che soffrono di questa malattia) o che si dichiarano vegane ma poi indossano capi in pelle e ogni tanto mangiano i calamari fritti.
Ovviamente ognuno è libero di fare cioè che vuole, ma è chiaro che queste persone tendenzialmente hanno intrapreso una scelta di vita non spinti da forte motivazione (etica, salutista o ambientale) ma solo per moda. Anche in questo caso non ci sarebbe alcun problema, e anche nel mondo del cinema e della tv ci sono attori che hanno seguito una dieta vegana solo per brevi periodi (pensiamo a Chris Hemsworth che durante le riprese delle pellicole Marvel ha mangiato solo alimenti vegetali per mantenere la sua forma fisica).
Oggi invece vi parliamo di 10 attori al 100% vegani, anche in tempi non sospetti!
1 & 2) Jerome Flynn & Peter Dinklage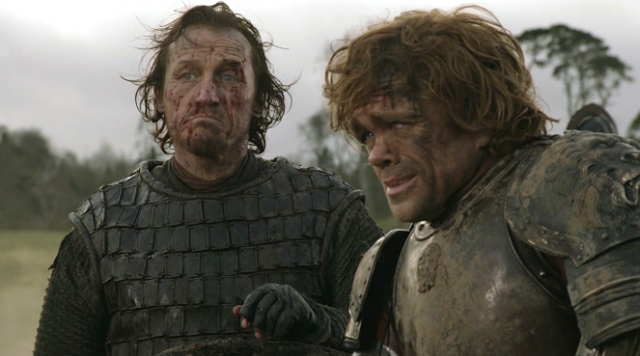 La scoperta di Jerome Flynn vegano è stata una bella sorpresa! La cosa è saltata fuori proprio in questi giorni, in Italia. L'attore era a Napoli per il Comicon e mangiando in un ristorante nella zona del porto è stato soddisfatto – forse inaspettatamente, vista la location – della sua cena a base vegetale!
Che Peter Dinklage sia vegano è invece cosa nota. Dopo decenni di alimentazione vegetariana, l'attore di Game of Thrones ha compiuto il passo successivo eliminando anche tutti i derivati animali dalla sua dieta.
Comprando carne, uova e latticini stiamo finanziando la crudeltà.