Difficile immaginare Mayim Bialik interpretare un ruolo diverso da quello che siamo abituati a vedere ai giorni d'oggi in The Big Bang Theory.
Eppure da qualche parte bisogna pur cominciare…
La gavetta della nostra intelligente dottoressa vede la sua genesi nel lontano 1987, quando Mayim viene reclutata per partecipare ad un video di nientepopodimeno che Michael Jackson. Eh già, proprio lui, che in 'Liberian Girl' si contorna di gente come David Bowie e John Travolta. Comincia, quindi, ad intravedersi un certo potenziale artistico che in realtà dura più o meno 4 secondi, che però bastano per lanciarla nell'Olimpo del successo. Potremmo quasi definirla una (s)comparsa.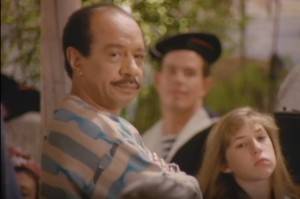 Un anno dopo (1988) Mayim decide di deliziarci della sua presenza in un film horror che già dal trailer infonde angoscia ed un pizzico di paura. Pumpkinhead ci offre scenografie e metodologie di ripresa che farebbero invidia al caro Dario Argento, sebbene la pellicola sia datata. Vengono i brividi solo ad ascoltare il poema da cui è tratto:
'State lontani da Pumpkinhead
a meno che non siate stanchi di vivere;
i suoi nemici sono per lo più morti,
lui è severo e non perdona.'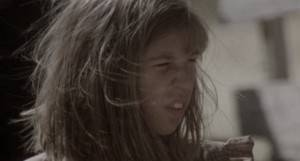 Ma evidentemente il genere horror non è propriamente suo, così Amy…mmm…cioè Mayim si dedica a qualcosa di più avventuroso. Diciamo pure che l'uomo con cui si è ritrovata a lavorare non era proprio una cozza di mare, nel senso che forse ha rappresentato un incentivo per entrare a far parte del cast, ma è solo una malsana ipotesi, fatto sta che lo charme di Richard Dean Anderson non si può sottovalutare.
Tralasciando cotte adolescenziali, Mayim intraprende una grande avventura nella serie MacGyver di cui sarà parte integrante. Non poteva esserci esordio migliore per un'aspirante attrice.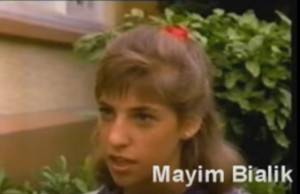 Spostandoci un po' più in là con gli anni ritroviamo una ragazza cresciuta che ottiene la parte di protagonista nella sit-com Blossom. Piacevole e ironica la serie tratta temi delicati con naturalezza e sarcasmo. Mayim interpreta Blossom Russo, una ragazza che cerca di districarsi in una famiglia non troppo perfetta, rappresentata da una madre che abbandona la famiglia, da un fratello con problemi di droga e alcol, dal padre musicista poco presente e da un altro fratello. Un bel traguardo per Mayim che può raccogliere successo e complimenti del pubblico della NBC.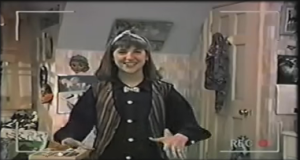 Lungo la nostra immaginaria linea temporale incontriamo ora l'anno 1994. Mayim fa strada, molta strada, e collabora con un attore-regista che lascia tracce ovunque. Don't drink the water è un film di Woody Allen che vede un cast stellare arricchito anche dalla presenza di Mayim Bialik che sfoggia egregiamente le sue doti di attrice. Un film di Woody Allen sicuramente costituisce un bel pass per il mondo degli attori affermati! Questo film rappresenta infatti, il gradino di lancio che le servirà per aggiungere un bel po' di sale alla sua carriera.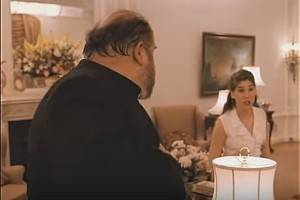 Di gradini la nostra Mayim ne ha fatti molti per arrivare dov'è adesso. La sua carriera si prospetta intensa e variegata, basti dare un'occhiata alle innumerevoli comparse, come per esempio quella che ha fatto sul set di Bones nel ventesimo episodio della quarta stagione.
L'ultimo tassello che compone fino ad ora la sua carriera è l'interpretazione della neurobiologa Amy Farrah Fowler nel celeberrimo The Big Bang Theory. C'era da aspettarselo che raccogliesse l'eredità delle comparse comiche che fino ad allora aveva interpretato magnificamente.
Non ci resta che augurarle una lunghissima carriera e ancora tanto successo!