Attenzione: evitate la lettura se non volete imbattervi in spoiler sulla 6×03 di Suits.
Ci siamo di nuovo. Il nostro consueto appuntamento con Suits è arrivato. Tra giovedì e venerdì ogni fan cerca di guardare l'episodio fresco fresco d'uscita. Noi abbiamo fatto lo stesso e vogliamo capire insieme cosa è successo nella 6×03 di questa settimana.
Il titolo del nuovo episodio di Suits è già indicativo di per sé. "Back on the map" ovvero "riapparire sulla mappa". Non stiamo parlando delle mappe di Google, ovviamente. I nostri beniamini hanno fatto tutto ciò che era in loro potere per restituire la giusta fama al loro studio. Abbiamo dovuto attendere, però, tre episodi per vedere i frutti del loro duro lavoro. Lo studio Pearson-Specter-Litt tornerà in pista. Come mai? E' presto detto. Harvey è riuscito ad ottenere un grosso cliente in esclusiva. Talmente grosso da permettere a tutti di rimettersi in sesto. La strada non sarà facile, ci possiamo scommettere quello che volete. Ma lui, Jessica e Louis sanno bene cosa aspettarsi. Ormai tutti hanno imparato che non bisogna fidarsi di nessuno. Soprattutto se hai di fronte dei pesci molto grossi. Citerei direttamente Louis perchè non poteva centrare meglio il punto: "Don't ever mess with a Harvard goddamn lawyer".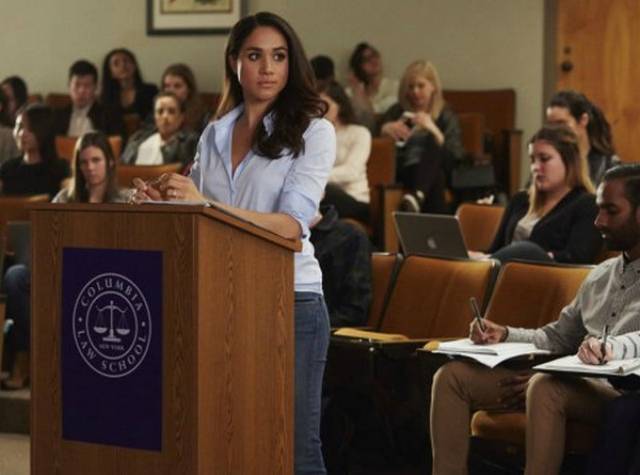 Sul fronte personale della storia, mi piacerebbe parlare di come Rachel sta vivendo le conseguenze della prigionia di Mike. Facile non è facile, si può immaginare in un batter d'occhio. Le ripercussioni di avere un fidanzato carcerato si riversano su ogni aspetto della sua vita. Nella 6×03 di Suits la bellissima avvocatessa deve combattere contro una compagna di corso proprio sulla questione. Dopo essersi consultata con Jessica, troverà il modo di uscirne trionfante, dimostrando il suo valore e la sua etica professionale. Sta patendo la mancanza di Mike ma nonostante tutto va avanti a testa alta. Come tutte le figure femminili della serie, ha veramente pelo sullo stomaco.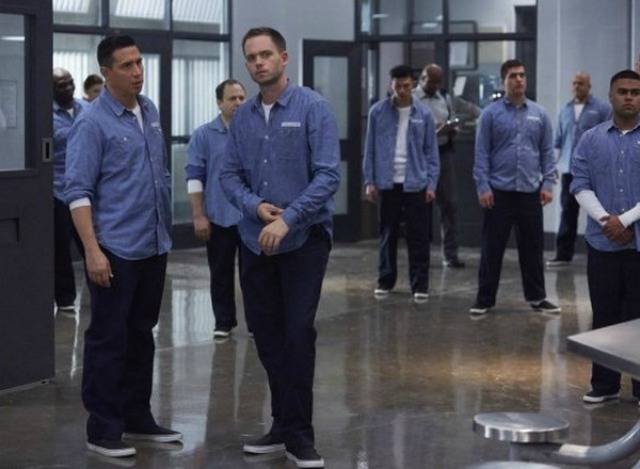 Concludo passando brevemente alla prigione dove troveremo il nostro falso avvocato preferito. Anche qui, come dall'altra parte delle sbarre, la situazione non è per nulla semplice. Mike sta cercando di sopravvivere alle continue angherie di Gallo. Il bulletto ha iniziato a prendersela anche con il suo compagno di cella, Kevin, unico volto amico. Guardarsi le spalle reciprocamente non basta. Soprattutto se si viene fuori che il bullo in questione è un informatore di un indagine federale. Il vero motivo per cui può fare ciò che gli pare in prigione è perchè ha una bella protezione ai piani alti. Mike e Harvey riescono a trovare un modo per metterlo in difficoltà ma non lo sveleremo in questo articolo per non rovinarvi tutte le sorprese.
…Di gioie per ora ne abbiamo viste poche ma continuiamo a sperare!
Un saluto va come sempre agli amici della pagina di Suits Italia!