Non c'è miglior modo di colmare l'assenza di Suits se non indagare sulla sua storia. Questa settimana non verrà trasmessa una nuova puntata ma non abbiamo potuto esimerci dal parlare della nostra Serie Tv del cuore.
E se iniziassimo con il dirvi che Suits avrebbe potuto avere un altro nome? Sembra davvero difficile da credere ma è così. Nel lontano Aprile 2010 è stato ideato come A Legal Mind. Un titolo sicuramente appropriato vista la storia narrata. Non con lo stesso impatto immediato però. Infatti poco dopo il nome venne cambiato per diventare quello che tutti noi conosciamo e amiamo. Specifichiamo per chi non fosse pratico della lingua inglese che "suits" significa in maniera letterale "completo elegante". Per intenderci, quelli che vediamo indossare con maestria innata in tutti gli episodi da Harvey, Mike (tranne il periodo passato in prigione, ça va sans dire) e Louis. Il titolo raccoglie senza dubbio l'essenza stilosa di ogni avvocato, soprattutto nel caso della Serie Tv in questione.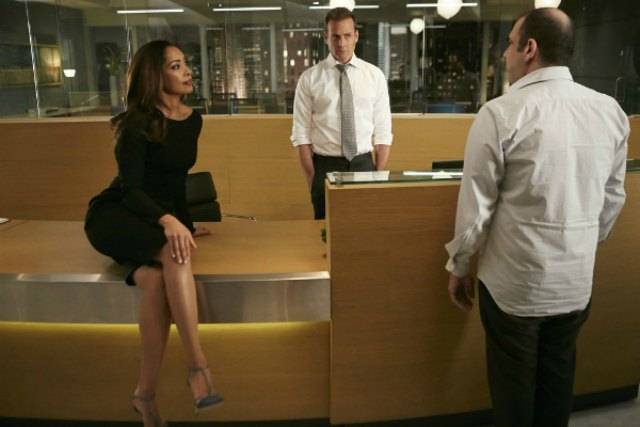 La storia nasce dalla brillante mente di Aaron Korsh ispiratosi alla sua esperienza di lavoro a Wall Street. Sulle prime è sembrato difficile trovare una rete televisiva che volesse Suits ma USA Network ci ha visto giusto e ha deciso di iniziare il processo di produzione. Il canale di cui stiamo parlando è lo stesso di Mr Robot, White Collar, Queen of the South tra gli altri, il livello è subito comprensibile. Oltre al titolo diverso inizialmente anche le premesse sulla storia di Mike erano leggermente differenti. Il nostro giovane finto avvocato avrebbe solo dichiarato di aver frequentato Harvard, senza pretendere di avere una laurea. E nemmeno di aver aiutato i suoi coetanei a passare l'esame. Sviluppando il pilot questi elementi sono stati cambiati per diventare ciò che stiamo vedendo da sei stagioni sul nostro piccolo schermo.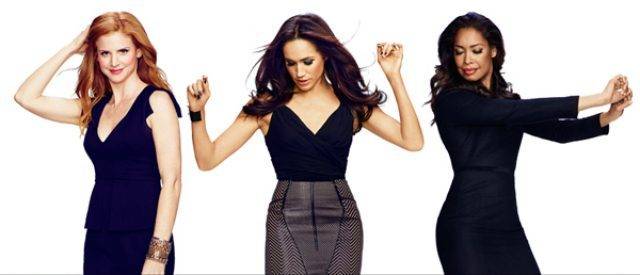 Giunti alla fine del nostro viaggio nella storia di Suits vogliamo parlarvi della scelta del cast. Arrivano dopo ma non sono meno importanti. Il primo a salire a bordo, nel luglio 2010, è stato Patrick J. Adams per il ruolo di Mike Ross. A ruota è seguito Gabriel Macht nel ruolo del suo mentore Harvey Specter. Terzo passeggero del treno Suits è diventato Rick Hoffman ovvero Loius Litt. Nonostante abbiano una marcia in più (lo abbiamo già scritto in questo pezzo) le donne protagoniste del cast sono arrivate per ultime. Meghan Markle, Gina Torres e Sarah Rafferty sono state scelte a settembre, poco prima dell'inizio delle riprese. Loro sono diventate rispettivamente Rachel Zane, Jessica Pearson e Donna Paulsen. Ora che conoscete anche i retroscena della nostra Serie del cuore, speriamo vi sia venuta voglia di guardarla. In fondo, sono solo sei stagioni.
Un saluto va come da tradizione agli amici della pagina di Suits Italia!