Diverse Serie Tv degli anni '90 ci hanno appassionato e continuano a farlo. Di quante vorremmo un reboot? Probabilmente molte, ma che sia all'altezza della Serie originale! Streghe (Charmed) è Serie Tv andata in onda dal 1998 al 2006. La Serie ha riscontrato molto successo sia negli anni della trasmissione sia nel periodo successivo. Da quando nel 2012 è stata aggiunta al catalogo americano di Netflix, la Serie risulta infatti essere il secondo programma più visto sulla piattaforma, secondo la modalità del binge-watching.
Il grande successo che Streghe continua ad avere tra il pubblico, non solo quello statunitense, ha permesso a The CW di riportare la Serie sul piccolo schermo. La notizia è ufficiale!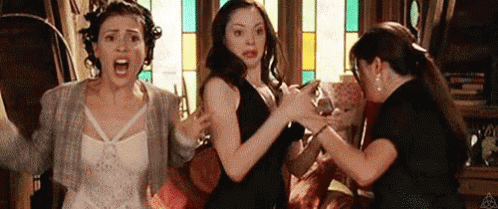 I fan hanno sempre desiderato di poter rivedere le protagoniste della Serie in televisione. Se pensate che questo sogno stia per avverarsi, però, vi state sbagliando. Ci saranno infatti dei cambiamenti importanti, e forse non vi piaceranno!
Secondo quanto riportato da Entertainment Weekly, la nuova Serie seguirà il modello di Stranger Things, Serie Tv originale Netflix. Le vicende narrate avranno luogo nel 1976. Quindi, piuttosto che di reboot, sarebbe più corretto parlare della realizzazione di un prequel di Streghe. Per il momento non si conoscono i nomi ufficiali del cast, ma secondo diverse indiscrezioni il cast originale non ci sarà (Shannen Doherty, Alyssa Milano, Holly Marie Combs, Rose McGowan). Considerando comunque che gli episodi racconteranno fatti antecedenti alla storia narrata nella Serie madre, è da escludere un ritorno del cast originale.
Come dichiarato da Alyssa Milano, la CBS aveva tentato di realizzare un reboot di Streghe senza gli attori della Serie madre. Questo tentativo però fallì. Il prequel verrà realizzato da The CW, lo stesso network che aveva trasmesso la Serie originale.
La realizzazione del prequel è prevista per la stagione 2018/2019. I fan dovranno rimanere in attesa di ulteriori notizie in merito, ma possono comunque rallegrarsi pensando al ritorno di una buona dose di magia in televisione!
Leggi anche – Com'è nato Streghe?