# #
Attenzione! Mc Mayans potrebbe non essere il solo Spin-off di Sons of Anarchy in cantiere! E chi  lo dice? Stavolta (ringraziando Dio) Sutter in persona!
# #
Per anni rumour, voci e suggestioni hanno sfrecciato nel Web come moto impazzite! Brad Pitt come John Teller, trailer più falsi di una banconota da 2€, improbabili dichiarazioni e interviste Fake! Da quel maledetto 2013 ad oggi ne abbiamo viste e sentite di tutti i colori. Inutile dire che Sutter, per farci ammattire ancor di più, ha sempre mantenuto un rigido e inflessibile silenzio stampa. Fino a quando, un bel giorno, il novello Shakespeare ebbe la brillante idea di annunciare il tanto atteso Spin-Off di Sons of Anarchy!
First 9? Assolutamente No! Come tutti ben sapete il vate Sutter annunciò: Mc Mayans. (Ve ne parlammo in questo articolo)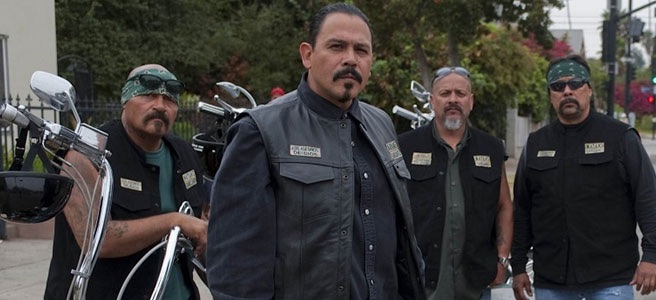 # #
Una sensazione a metà tra gioia e delusione pervase le nostre anime. L'hype ha iniziato a salire a livelli estremi di pari passo all'amarezza incontrollabile per uno Spin-off di cui, quasi certamente, non si vedrà mai la luce.
Sutter non ha mai confermato, o smentito, le voci riguardanti le sue intenzioni di trasporre le vicende del giovane John Teller e delle motivazioni che l'hanno portato a fondare i Sons of Anarchy. Ragion per cui la speranza di vedere un giorno questa Serie TV non si è mai spenta.
Ma finalmente possiamo sbilanciarci! Finalmente il maestro ha rotto il silenzio! Finalmente Kurt Sutter ha detto la sua! E lo ha fatto in grande stile!
Nella sua recente intervista al programma "100% Honest. Pretty Much", diretto dal comico Tom Arnold (il produttore pornografico Georgie Caruso nella serie), Sutter ha infatti dichiarato di avere piani molto seri per l'universo in cui è ambientato SoA. Infatti, secondo la sua visione, egli ha sempre immaginato Sons of Anarchy come una storia a 4 capitoli: la serie omonima e Mc Mayans ne costituivano i primi 2.
Il terzo atto di quest'opera vedrebbe un giovane John Teller durante gli anni della fondazione del Club.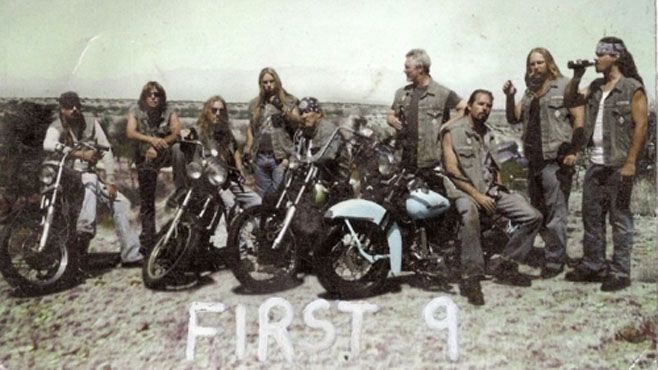 Qui di seguito un duplice estratto dalla sua intervista:
"Troveremo un modo per fare un po' di luce sul manoscritto di John Teller, se saremo abbastanza fortunati da continuare con i Mayans. Ciò mi permetterebbe, indirettamente, di usare questa situazione  come potenziale punto di lancio per un prequel. Nella mia mente l'ho sempre considerata come una serie, una tantum, composta da circa 10 episodi, in una sola stagione. Non sono sicuro se la faremo nell'intervallo tra una stagione e l'altra di Mc Mayans, ma potrebbe accadere ai margini della produzione"
Da non credere! Ma se ciò non vi basta per esplodere di gioia guardate come ha descritto la premessa della serie:
"La storia inizierebbe in Vietnam con John Teller e Piney Winston nel periodo imminente al loro ritorno a casa, in America. In ogni episodio avremo un nuovo membro che si unisce al club. Forse proseguiremo fino all'incontro con Gemma, fermandoci prima della nascita di Jax".
Le  parole di Sutter hanno il potere di fomentare le masse selvagge! Queste dichiarazioni sono oro colato e lasciano presagire un futuro roseo per noi Samcro. Sperando che il maestro si sbrighi, e che mantenga la parola data, non possiamo far altro che aspettare l'autunno e spararci il pilot di Mc Mayans che, secondo Sutter, sarà un dramma tosto e crudo. Come sempre targato FX.
In Sutter we trust! FOREVER SAMCRO!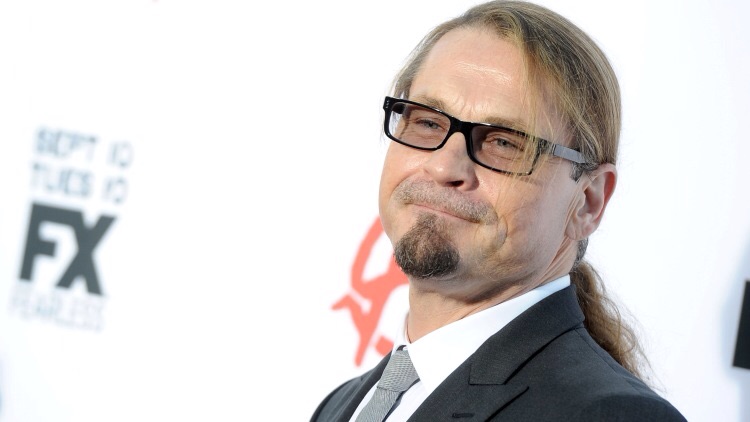 Un forte abbraccio agli amici di To Be a Samcro – Sons of Anarchy nell'anima.