Grazie ai più grandi autori della letteratura, la parola "poesia" ha preso un significato molto più vasto. Poesia, nel senso più lato del termine, è ogni cosa che riesca a essere perfetta e raffinata, che ti rende felice, eterno, che ti fa sembrare di vivere un'altra realtà. Ecco, con questa particolarissima definizione, possiamo benissimo definire poesia anche Sons of Anarchy.
Un vero e proprio dramma, perciò, se fra un paio di decadi, vi ritroverete a studiarlo al posto dei soliti Promessi Sposi o della Divina Commedia, non vi preoccupate, è una scelta più che giustificata e ora vi spiegheremo il perché.
Ebbene si, perché SoA non è una semplice Serie Tv, SoA insegna, SoA è maestra di vita, SoA spiega cos'è l'amore, l'amicizia, la fedeltà, ma soprattutto insegna a vivere.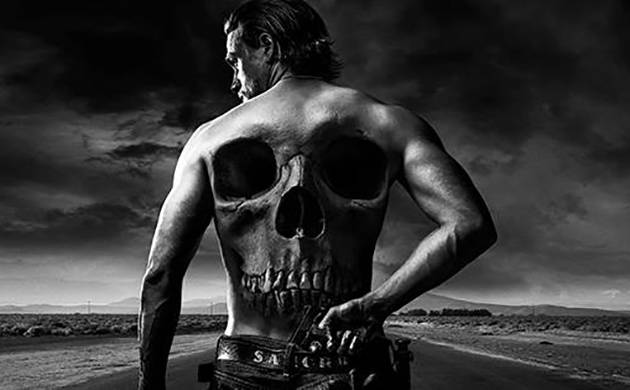 Un Club (e non una banda attenzione) di motociclisti, con una loro etica morale, seppur a volte dubbia. Il Club per l'appunto. Già solo per quello che il Club è e fa, Son of Anarchy andrebbe visto. Un presidente, un vice, un sergente e delle regole da rispettare. Una democrazia perfetta. Ecco allora che, dopo l'aspetto educativo e poetico, arriva anche quello politico, tra liti interne e guerre tra club diversi.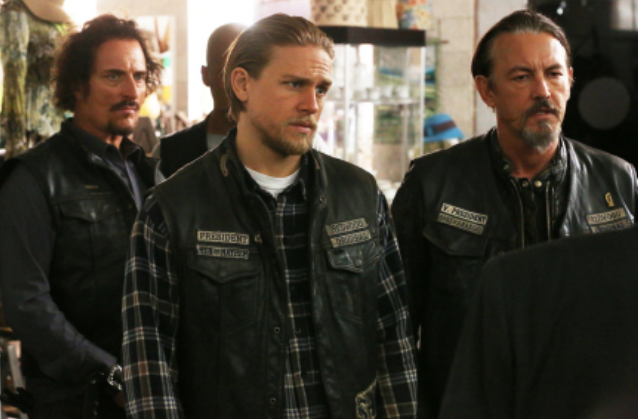 Una vita criminale, è vero, qualcuno potrebbe dire che non è proprio educativa, ma il successo di Sons è proprio questo; in un mondo così criminale, vengono rappresentati dei valori assoluti, perché volente o nolente, di personaggi come Jax, Opie o Chibs, ci si innamora per forza.
L'amore per questa serie poi, va oltre i generi. È un dramma, questo è chiaro a tutti, ma uno dei punti di forza è proprio l'essere una serie tv completa. Perciò, qualcuno potrà anche preferire sempre le comedy ai drama, ma apprezzerà comunque moltissimo Sons of Anarchy.
Entriamo però più nel particolare.
Il protagonista indiscusso è il giovane Jax Teller, un ragazzo tormentato e ricco di pregi e difetti. Un fuoco sempre accesso, una tempesta che non si ferma mai, un fiume in piena, Jax è tutto questo e molto altro ancora. Il modo in cui ama i propri familiari, il modo in cui protegge i suoi amici, lo fa diventare uno dei personaggi più amati dal mondo seriale, perché gente come Jax, ci vorrebbe sempre.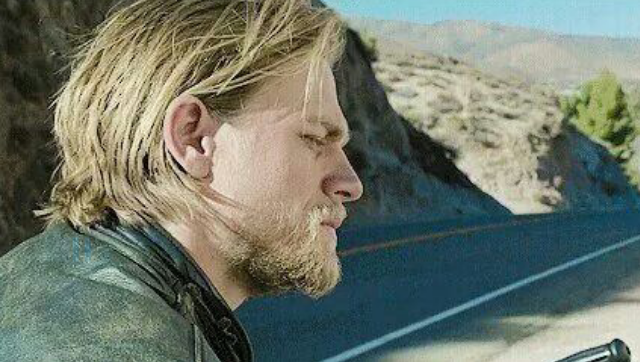 La serie tv si concentra su di lui, è vero, ma il contorno (se contorno si può chiamare) è altrettanto eccezionale. Clay il presidente, Gemma la matriarca, Opie il migliore amico, Tig il braccio destro, sono tutti personaggi particolari con capacità di insegnare molto.
Un po' come Gomorra, SoA ci racconta quella che è la criminalità, e lo fa in modo egregio e letterario. Dentro questo dramma verranno trovate mille e più citazioni a opere di Shakespeare, proprio per far capire quanto una Serie Tv può andare oltre l'intrattenimento, può farti crescere, aprire a nuove prospettive di vita, insegnarti il vero valore della parola fratellanza.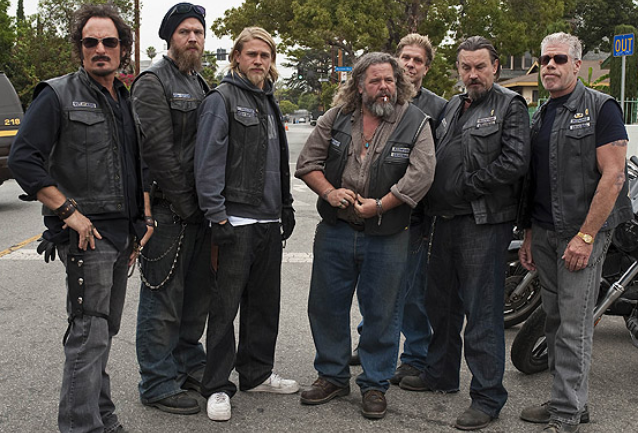 Riuscire ad affezionarsi a persone così crudeli e apparentemente malvagie non è facile, ci vuole un lavoro dietro, da parte di registi, produttori e sceneggiatori, decisamente notevole. Breaking Bad in questo è una vera maestra, ma occhio che Sons of Anarchy non scherza, e parere di alcuni è che (e sottolineo, alcuni), in determinate parti, sia anche superiore.
Un crescere di emozioni, dalla primo all'ultimo episodio, dalla prima all'ultima stagione. Sons, a differenza di altri prodotti, non diminuirà mai di intensità, ma anzi, sarà sempre un migliorare quello che in precedenza è stato fatto.
Per non parlare poi della musica. In SoA, la musica non fa da semplice contorno a quelle che sono le scene, serve a consacrare e rendere ancora più epici i momenti. Canzoni a volte inedite, canzoni a volte famosissime, cantate da altri interpreti (vedi Bohemian Rhapsody). Già solo per le musiche, Sons diventa un vero e proprio capolavoro.
Perché dunque dovreste iniziare Sons of Anarchy?
Perché sarà un'esperienza che cambierà per sempre la vostra vita, che la rivoluzionerà. Se avrete il coraggio di iniziare SoA, senza alcun tipo di pregiudizio, state certi che non ve ne pentirete.
Sons of Anarchy è poesia pura, è Goethe, Shakespeare e Pirandello messi insieme. Sons of Anarchy è una pietra miliare delle serie tv e sarete dei folli se non darete ai Samcro neanche una possibilità.