4) Ryan Hardy e Joe Carroll (The Following)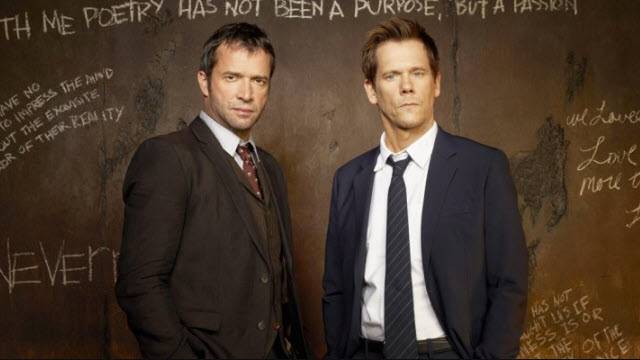 Anche in questo caso abbiamo una situazione alla "Patrick Jane e John il Rosso". Un rivalità dicotomica da buono contro cattivo. In questo caso però abbiamo anche delle situazioni di confronto diretto tra i due.
Dopo il rientro in servizio di Ryan a seguito dell'evasione del serial killer, The Following ci mostra un rapporto che si svolge su due linee principali. Quella psicologica – dominante nella serie – e quella fisica, negli scontri tra i due. Anche per Hardy, come per il già citato Patrick, riportare in galera Joe diviene una vera e propria ossessione. Deve porre fine al panico che sta seminando Carroll con le sue tecniche di controllo e di organizzazione innovative e drammatiche.
Due personaggi profondamente diversi sotto certi aspetti come lo possono essere i valori verso cui tendono. Ma simili in molti altri. Su tutti per esempio il riuscire a capire la mente, la psicologia umana. Odio e rispetto si alternano tra i due in modo perfettamente equilibrato portandoli a legarsi in un modo quasi innaturale. Ma perfettamente inserito nello sviluppo della serie. Nemici che si rispettano e questo rispetto li porta a sopravvivere l'uno all'altro. La vera forza di The Following si trova proprio in questo rapporto folle e incredibile. Una partita a scacchi tra l'eroe e il villain, che ci appassiona e ci lega alla serie dalla prima all'ultima puntata.