Indossa il tuo paio di scarpe più carine e ordina un cosmopolitan, perché Sex and the City sta tornando. Un seguito della serie tv più alla moda che mai è in lavorazione presso la Paramount Television. La Paramount e la società di produzione Anonymous Content hanno acquisito i diritti di Is There Still Sex in the City?, un romanzo di Candace Bushnell, che ha anche scritto i libri su cui si basava la serie originale.
Secondo la descrizione ufficiale del libro percorrerà "l'amore e le abitudini degli uomini e delle donne di mezza età mentre continuano a navigare nel mondo sempre più moderno dei rapporti" a New York City. Il libro sarà pubblicato martedì 6 agosto.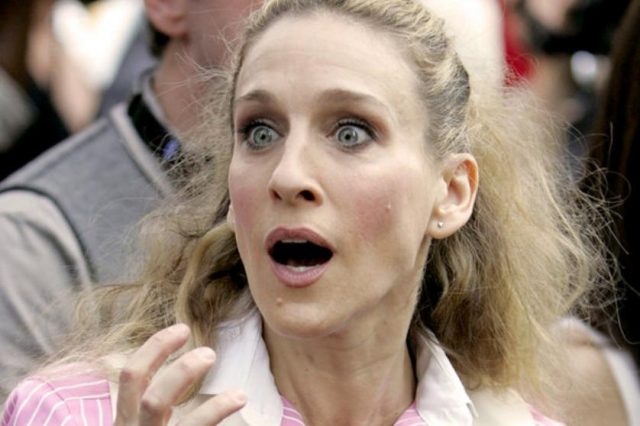 La Bushnell scriverà il copione pilota per l'adattamento televisivo di Paramount e sarà anche produttore esecutivo. "Non era mai stato fatto così. Un tempo "50" significava l'inizio della pensione – lavorare di meno, passare più tempo per gli hobby, con i tuoi amici, ti rilassi", ha detto Bushnell in una dichiarazione a Deadline. "In breve, la gente di mezza età non lavora, non intraprende nuove iniziative imprenditoriali, non si trasferisce in un'altra città e non fa sesso occasionale con estranei. Ma questo è esattamente ciò che la vita di molte donne di 50 – e 60- potrebbe fare oggi. Sono entusiasta di riflettere la ricca complessità della loro realtà sul libro e ora sullo schermo."
Non è ancora chiaro se l'adattamento della serie coinvolgerà i vecchi personaggi di Sex and the City. La serie originale è riuscita a tenere banco per sei stagioni su HBO ed ha inoltre prodotto due film sequel. La serie ha raccolto numerosi Emmy – tra cui le vittorie di Sarah Jessica Parker e Cynthia Nixon – ed è diventato un punto fermo della cultura pop.
Non vediamo l'ora di saperne di più!