"Younger" non è solo una Serie Tv, ma un vero e proprio ritratto della nostra epoca, un concentrato della cultura attuale. E non è un caso che il creatore della Serie Tv sia proprio quel Darren Star che aveva prodotto già la Serie Tv cult degli anni 90, "Sex and the city" (leggi qui le 15 scene più divertenti della Serie). Già con Carrie, Miranda, Charlotte e Samantha aveva rappresentato quattro donne emancipate, libere, indipendenti, alla ricerca dell'amore, ma che non disdegnavano il sesso occasionale.
Quindi con "Sex and The City" Darren aveva distrutto un bel po' di pregiudizi sul mondo femminile e aveva saputo documentare la nuova libertà sessuale degli anni 90.
Con "Younger" invece ad essere descritta è una società in cui la giovinezza è tutto. Credere però che la Serie Tv parli solo della generazione di ventenni è assolutamente sbagliato.
In "Younger" il mondo dei ventenni e dei quarantenni, due generazioni apparentemente molto distanti tra loro, si incontrano!
La protagonista della Serie Tv infatti è Liza, una quarantenne che ha da poco divorziato dal marito e che cerca di trovare un lavoro per dare un senso alla sua vita e potersi mantenere, ora che sua figlia se ne è andata in India. In ogni colloquio però le viene ripetuto che è troppo vecchia per rientrare a far parte del mondo dell'editoria. In un bar incontra un ragazzo, Josh, che la scambia per una venticinquenne e le dà il suo numero. Liza capisce allora che il fatto di non dimostrare l'età che ha può essere un grande vantaggio! Con l'aiuto della sua amica Maggie e del look giusto allora Liza si trasforma in una ventiseienne e decide di presentarsi ai colloqui di lavoro come una ragazza che si sta affacciando al mondo del lavoro.
Incredibilimente così viene rapidamente assunta all'Empirical, la casa editrice più importante di New York come assistente di Diana. Qui diventa amica della sua collega Kelsey, che la fa entrare nella sua cerchia di amicizie ignara della sua vera età.
A interpretare Kelsey è Hilary Duff, conosciuta per la Serie "Lizzie Mcguire"(leggete qui che fine hanno fatto gli attori di questa Serie), che torna così a recitare nel mondo seriale.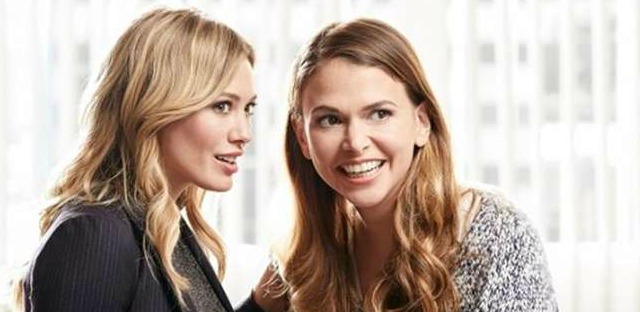 Liza allora inizia una nuova vita più divertente ed eccitante. Ha una relazione con Josh, comincia a uscire con Kelsey e le sue stravaganti amiche e vende la vecchia casa che divideva con il marito. Tuttavia non smette mai di essere una madre premurosa e attenta con sua figlia, che continua a controllare e incoraggiare, pur essendo distante da lei. Liza riesce anche se con qualche difficoltà ad integrarsi nel mondo delle ventenni nella pazza New York, ma resta sempre una quarantenne dentro! Racconta spesso aneddoti della sua giovinezza che nessuno riesce a capire e rimprovera Kalsey quando la ragazza si comporta in modo sconsiderato.
Quando però ha bisogno di un buon consiglio o di trascorrere una serata più tranquilla può rivolgersi alla sua migliore amica di sempre e coinquilina Maggie. Liza si sdoppia, finisce per vivere due vite parallele, che non sempre riesce a conciliare. La situazione si complica ulteriormente quando comincia a interessarsi a lei anche Charles Brooks, il proprietario dell'Empirical che è ammaliato dalla sua maturità e dalla sua personalità. A quel punto è meglio scegliere un ragazzo più giovane ed eccitante, ma con cui non si ha nulla in comune o un uomo affascinante e maturo con cui si è più in sintonia?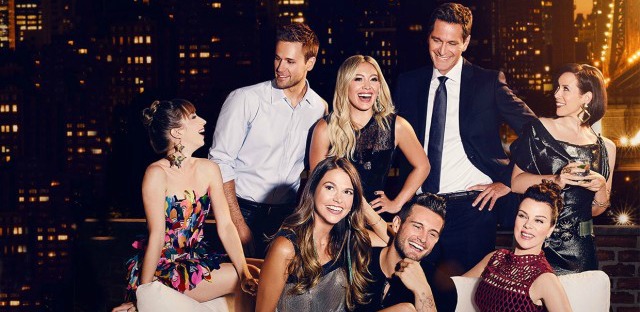 Alla fine "Younger" finisce per descrivere la nostra generazione attraverso gli occhi di una quarantenne, evidenziandone assurdità e pregi.
Vediamo dunque ragazze che usano troppo i social network, che fanno scelte istintive che e che vivono ogni esperienza al massimo. La ragazza che appare più stravagante è Lauren Heller, l'amica di Kelsey che diventa poi anche amica di Liza. Lauren è una ragazza che si scatta senza problemi foto in topless in pubblico, che vive attaccata al cellulare, sempre pronta a partecipare a un nuovo party alla moda e che è disposta anche a vendere le proprie mutandine online pur di far soldi facilmente.
Anche il mondo dell'editoria appare nuovo e trasformato agli occhi di Liza. Nella generazione dei social network per pubblicizzare un buon libro è necessario organizzare un party cool o delle campagne virali che con il libro c'entrano poco o nulla. Addirittura per far conoscere ai giovani Jane Austen bisogna crearle un account Twitter e farle twittare frasi che scriverebbe una ragazzina innamorata. La Serie Tv inoltre è piena di citazioni della cultura moderna: prima di tutto la colonna sonora è molto pop, ma abbiamo anche continui riferimenti a boyband che sono esplose negli ultimi anni (come i "One Direction") o ai bestseller moderni come "Hunger Games", ma ad essere citati sono anche tutti più nuovi social network.
Se volessimo mostrare un concentrato della cultura degli anni 2000 potremmo senza dubbio proporre la visione di "Younger"!
La brillante e vivace sceneggiatura racconta la vita dei ragazzi di oggi tra alti e bassi, momenti di gloria e vergogna, party glamour e cuori spezzati. Rappresenta soprattutto come due generazioni che possono sembrarci del tutto antitetiche siano invece più simili di quanto si pensi.
Ma parla soprattutto di seconde occasioni: la vita non finisce a 40 anni e una donna matura può essere interessante e sexy.
Josh: Non si comporta come una della sua età! È chiaro che è una quarantenne, ma si comporta come se avesse vent'anni. Perché la gente fa questo?

Liza: Io penso che a volte le donne possano sentirsi perse quando arrivano ai quaranta. Oggi tutti devono sentirsi giovani.
È questo il nocciolo della questione: riesci ad avere una seconda chance solo se appari giovane e bella. Se invece vuoi comportarti come fa Diana Trout, il capo di Liza che resta ancorata alla sua età e alla sua esperienza, Cupido non sarà benevolo con te.
Dietro una divertente ed esilarante storia, in "Younger" si nasconde un quadro non molto lusinghiero, ma non per questo meno veritiero, della nostra società vuota e superficiale in cui se non sei giovane resti indietro.