Come ben sanno gli addicted, l'ultimo decennio ha rappresentato una vera e propria epoca d'oro per le serie tv. Abbiamo avuto il piacere di seguire moltissimi show televisivi di sopraffina qualità, di cui molti caratterizzati da sceneggiature incredibili. Ben scritte, versatili e intense. Questo genere di scrittura ci ha regalato negli ultimi anni serie tv immortali come Breaking Bad, I Soprano, Mad Men, Vikings e molte, moltissime altre.
Di quelle citate, tuttavia, Vikings è senza dubbio la più "debole" da un punto di vista di scrittura. Nonostante gli innumerevoli pregi la serie di Michael Hirst ha risentito infatti di diverse lacune.
Per non parlare della battuta d'arresto avuta durante la quinta stagione, che ha rallentato vistosamente il ritmo della narrazione. C'è da riconoscere però come Vikings non sia stata l'unica grande serie tv a soffrire di questo genere di problematica. Anche un colosso come Game of Thrones per esempio ha avuto le sue gatte da pelare. E così come altre serie tv più leggere ma altrettanto importanti nel percorso evolutivo della televisione come Friends o Buffy l'ammazzavampiri.
Oggi quindi riprenderemo queste ed altre serie tv che, proprio come Vikings, ci hanno regalato grandi emozioni, ma in alcuni momenti anche una certa noia. Per fortuna solo breve e temporanea.
Vediamo quindi le 10 storyline più piatte nella storia delle serie tv.
1) Floki avvia la colonizzazione dell'Islanda (Vikings)
Dopo la morte di tutti i suoi storici compagni d'avventura, nonché di Helga, risultava necessario trovare per Floki un nuovo percorso. Alla fine della quarta stagione di Vikings, infatti, il costruttore di navi si è ritrovato in una condizione molto triste. Laddove l'ultimo dei suoi scopi, ossia vendicare Ragnar, è stato portato a termine, non sembrava esser rimasto molto altro nella vita del geniale vichingo. Nulla se non la sua incrollabile fede, legata a questo punto della storia alla necessità di dare un apporto al mondo di diversa natura.
Ha inizio così la storyline peggio gestita dagli sceneggiatori di Vikings: la colonizzazione dell'Islanda.
Una sottotrama che aveva un gran potenziale. Ma che è nata in una fase di Vikings in cui sembra che Hirst si sia lasciato sfuggire di mano più di una questione (come avevamo discusso qui in merito al personaggio di Heahmund). La colonizzazione di questa nuova "terra del ghiaccio" da parte dei volontari al seguito di Floki segue infatti un ritmo lento e ripetitivo. Tutto ciò che si percepisce è disagio e frustrazione. La faida iniziata tra le due famiglie rivali riesce solo a inasprire questi due sentimenti senza aggiungere nulla alla lentezza a tratti insopportabile di questa storia.
Con l'arrivo di Ubbe e Torvi sull'isola qualcosa potrebbe cambiare nell'ultima stagione di Vikings. Ma le speranze sono piuttosto labili perciò staremo a vedere.
2) Il cammino di Brandon Stark oltre la Barriera (Game of Thrones)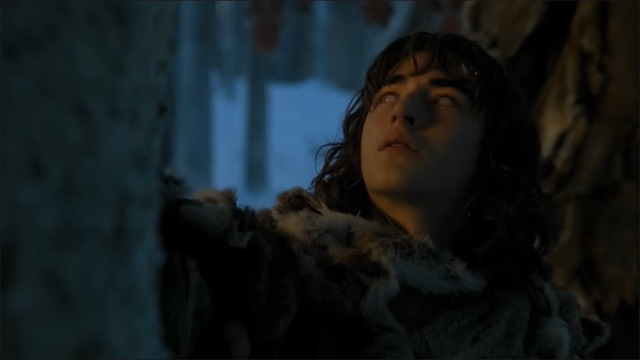 Per quanto riguarda la storyline di Brandon Stark a partire dalla sua fuga da Grande Inverno, è doveroso fare una premessa. La storia di Bran doveva andare così. Sindacare sulla lentezza del percorso è lecito ma fino a un certo punto.
E ciò perché a differenza della sopracitata storyline di Vikings, questa non poteva scostarsi poi troppo da come l'abbiamo vista.
Indubbiamente, però, ciò ha creato un evidente problema di ritmo. Persino in una fase di Game of Thrones in cui gli spostamenti erano effettuati ancora in tempistiche "ragionevoli". Il cammino da Nord all'estremo Nord di Westeros del futuro Corvo a Tre Occhi è stato lento e pesante da seguire. Dunque per quanto possiamo discorrere di realismo e necessità narrative non possiamo non ammettere quanto noiose siano state molte delle scene che avevano Bran come protagonista fino alla sesta stagione.
3) I demoni interiori di James Hurley (I Segreti di Twin Peaks)
Se i fan di Twin Peaks potessero eliminare qualcosa (o qualcuno) dal capolavoro di Lynch, senza subbio l'intera storia di James Hurley sarebbe tra queste. Per quanto relativamente utile all'interno del misterioso intreccio che avvolgeva la vita e la morte di Laura Palmer, il suo personaggio doveva stare evidentemente antipatico al maestro Lynch. Parliamo infatti di un uomo piatto, come le sue espressioni e le vicende che lo caratterizzano.
A partire dai suoi tentativi di scoprire l'assassino di Laura alla neonata relazione con Donna Hayward. Le turbe adolescenziali di uno che tutto sembra tranne che un adolescente e il viaggio intrapreso per "trovare se stesso". (CRINGE). Fino ad arrivare alla storyline più inutile della storia di Twin Peaks: il flirt con la sconosciuta e misteriosa Evelyn Marsh e il tentativo di quest'ultima di usarlo come capro espiatorio dell'omicidio di suo marito.
4) Il flirt tra Rachel e Joey (Friends)
Friends è una di quelle serie tv che generazioni intere hanno amato a tal punto da chiudere un occhio su più di una cosa. Fermo restando che la sitcom è riuscita a trovare escamotage comici per ben dieci anni in modo del tutto egregio. Eppure c'è una storyline in particolare che sembra davvero esser nata da una lampante temporanea mancanza di idee da parte degli autori. Ovvero il flirt tra Rachel e Joey. Così, de botto, senza senso. Una storia senza il minimo fondamento iniziata durante l'ottava stagione con la timida cotta di Joey. E andata avanti a colpi di equivoci e fraintendimenti per poi dissolversi improvvisamente nella nona con un nulla di fatto.
5) Il ritorno di Arturito (La Casa de Papel)
Arturito è un personaggio nato per dar fastidio.
Non c'è altra spiegazione. Ma se nelle prime due stagioni le vicende legate al suo personaggio danno vita a diverse conseguenze, è nella terza che la sua storyline si appiattisce completamente. O meglio, che il suo personaggio diventa inutile così come la sua sottotrama. E per ovvie ragioni. Di conseguenza le vicende che vediamo nella terza stagione, quando Arturito si lancia verso la Banca di Spagna per consegnarsi nuovamente alla banda, risultano tanto assurde quanto superflue. L'odioso individuo non aggiunge assolutamente nulla di rilevante alla trama delle ultime stagioni, traducendosi in una delle storyline più piatte de La Casa de Papel.
6) La storia di Ani Bezzerides (True Detective 2)
Come abbiamo detto più volte: True Detective 2 ha dei grandi meriti, nonostante la sfida persa con l'irraggiungibile prima stagione. Tuttavia sono diverse le lacune che l'hanno afflitta. L'esempio più lampante è forse la mancanza di approfondimento del personaggio di Antigone 'Ani' Bezzerides, sergente di polizia della contea californiana in cui True Detective 2 è ambientata.
Di lei sappiamo che è cresciuta in una sorta di comunità hippie assieme alla sorella Athena. Che sua madre le ha abbandonate per poi suicidarsi e che ha un rapporto conflittuale con il padre. La serie accenna anche a una sua "strana e non convenzionale" tendenza sessuale ma la questione non viene approfondita. Come quasi nulla della sua storia. Nel corso degli episodi ci vengono dati indizi sparsi e informazioni intriganti che restano poi sospesi in attesa di un approfondimento mai arrivato. Non sappiamo nulla di come Ani sia cresciuta dopo aver lasciato la comunità o del perché i vecchi compagni si siano suicidati.
Un'occasione sprecata – come e più di quanto abbia fatto Vikings con l'Islanda – di raccontare una storia potenzialmente interessante.
7) Nate (How to Get Away with Murder)
How to Get Away with Murder è una serie fantastica, caratterizzata da un'incredibile scrittura dei personaggi e dall'evidente genialità delle mosse cui assistiamo. Per questi motivi risulta difficile digerire l'evoluzione del personaggio di Nate Lahey. Un personaggio secondario ma al tempo stesso importantissimo, la cui storyline si evolve a ritmo zero per intere stagioni per poi subire un trauma che invece lo tramuta in uno dei personaggi forse più odiati dai fan. Le vicende legate alla morte di suo padre movimentano sicuramente il corso degli eventi nell'esistenza di Nate, ma lo proiettano anche in una spirale di negatività che ha influito sul personaggio in un'infinita serie di modi. Tra questi, sicuramente, con la noia.
8) "The Initiative" (Buffy l'ammazzavampiri)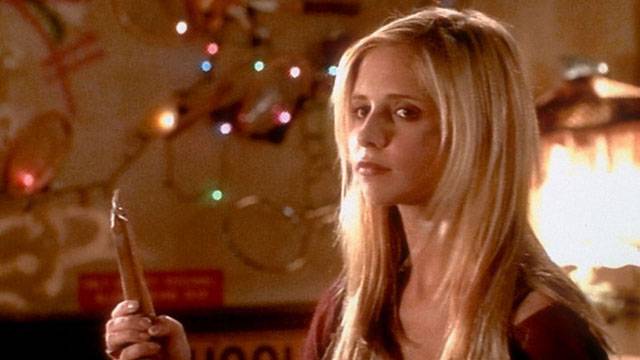 Le prime tre stagioni di Buffy non saranno un capolavoro della televisione ma hanno avuto sicuramente un peso decisivo nella sua evoluzione. Cosa che non si può certo dire della quarta, in cui si realizzarono i timori dei fan circa una perdita di presa della storia. Quando Buffy si ritrova a scontrarsi con l'organizzazione definita "The Initiative", la serie si barcamena a mettere in scena una delle più piatte storyline della sua esistenza. Sottotrama fine a se stessa, priva di spessore narrativo e fondamentalmente atta solo a regalarci personaggi noiosi come Riley. Nonché colpi di scena privi di pathòs e una generale incapacità di suscitare l'interesse di prima.
9) Le avventure di Nikki e Paulo (Lost)
Lost ci ha regalato un'infinità di emozioni e assieme a queste un vero mito del mondo seriale. Ma ci ha regalato anche Nikki e Paulo. Purtroppo. Due personaggi assolutamente inutili ai fini della vera trama di Lost, cui è stato dedicato un minutaggio incomprensibilmente lungo. Certo, le vicende che dalla scoperta della loro vera natura li porta alla triste fine cui vengono condannati ci ha sicuramente regalato un soddisfacente momento di televisione. Ma il senso di giustizia fatta che ne deriva continua a non reggere il confronto con la nullità dello spessore appartenuto alla loro storia.
10) La vendetta di Isaak Sirko (Dexter)
Dexter è una serie straordinaria. Ma nonostante un finale non all'altezza l'amara verità è che la trama si era avviata verso il declino già durante la penultima stagione. Dite di no? Chiedetevi allora questo: chi era Isaak Sirko? Di primo acchitto ben pochi saprebbero rispondere. Eppure si tratta del villain della settima stagione. Quello che avrebbe dovuto dare del filo da torcere a Dexter.
Ma tra i sospetti di LaGuerta, i problemi con Debra e l'inaspettata cotta per la new entry Hannah, gli sceneggiatori hanno lasciato che la storyline di Isaak perdesse presa. Troppa carne a cuocere perché la vendetta di un criminale della mafia ucraina nei confronti di Dexter potesse spiccare il volo. Ma forse si trattava semplicemente di una storyline troppo debole perché potesse reggere il confronto con i gloriosi tempi di Trinity.