Noi serializzati amiamo le serie tv lunghe, anzi più durano e più siamo contenti, anche se a volte, magari per mancanza di tempo, non riusciamo a seguirle tutte. Le miniserie sono un'ottima alternativa per chi vuole vedere serie tv senza dover aspettare mesi o addirittura anni per vedere le nuove puntate. E quindi vi propongo questa: La tempesta del secolo. È una mini-miniserie del 1999 scritta da Stephen King da cui poi scrisse l'omonimo libro "La tempesta del secolo" (Storm Of The Century). Tre sole puntate (l'ho detto che è mini!) da meno di 90 minuti ciascuna. Un thriller/drammatico che fa rimanere con il fiato sospeso fino alla fine, con quel tocco di mistero che non guasta mai.
La storia è ambientata in una piccola isola tranquilla, chiamata Little Tall dove tutti gli abitanti si conoscono e, soprattutto, sanno mantenere un segreto. L'equilibrio e la tranquillità di quest'isola vengono interrotti dall'arrivo di due diverse calamità. Una meteorologica, una tempesta, talmente forte da essere chiamata la "tempesta del secolo" appunto. L'altra è molto diversa: ha l'aspetto di un uomo, ma è molto di più. E non è un caso che queste due calamità siano arrivate insieme. Una strana canzoncina accompagna tutta la serie, tanto dolce quanto inquietante. Non la dimenticherete più.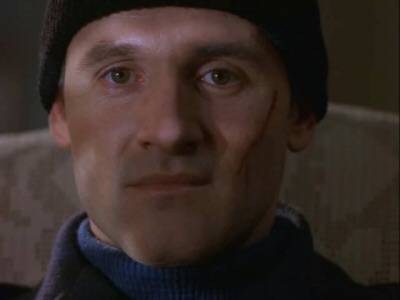 Ma partiamo dall'inizio. La voce narrante è quella di Mike Anderson, sceriffo dell'isola che lavora anche in un emporio, essendo il lavoro di sceriffo molto semplice sulle isole con poche centinaia di abitanti. Solitamente. Mike è felicemente sposato con Molly ed hanno un bambino, Ralphie. È il giorno prima della grande tempesta e tutti si preparano ad affrontarla. Tra la confusione dei preparativi, succede qualcosa di inaspettato, che trasforma la confusione in caos: la vecchia signora Martha viene uccisa. In un'isola così piccola non succedono mai cose di questo tipo. La cosa sconvolgente è che l'uomo che ha ucciso la povera signora, è ancora lì. Se ne sta beato, seduto tranquillamente sulla poltrona della signora Martha, aspettando che lo sceriffo Mike arrivi e lo arresti. E così fa.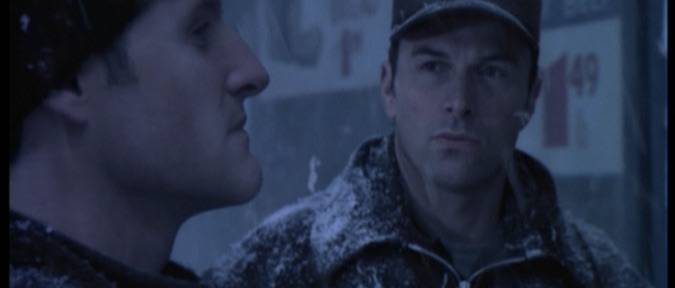 L'uomo sconosciuto è nuovo nell'isola, ma ha trovato subito il modo per farsi notare. È senza documenti, ma dice di chiamarsi Andre Linoge, ed uccide l'anziana signora colpendola con il suo bastone dal manico d'argento a forma di testa di lupo. Ha un sorrisetto arrogante stampato in faccia, e tutta l'aria di essere un pazzo, ma lui sa bene quello che fa. Linoge sembra conoscere già ogni singolo abitante e dimostra di essere a conoscenza di ogni peccato, di ogni loro segreto, anche quelli più inconfessabili. Come fa un uomo sconosciuto a sapere ogni cosa? Perché ha ucciso una vecchia signora indifesa? Cosa ci fa su quell'isola? Sono domande che presto o tardi avranno risposta. Anche Mike si fa queste domande, e le fa a Linoge, che molto semplicemente risponde: "Datemi ciò che voglio e io me ne andrò". Ma non dice cos'è che vuole, non subito.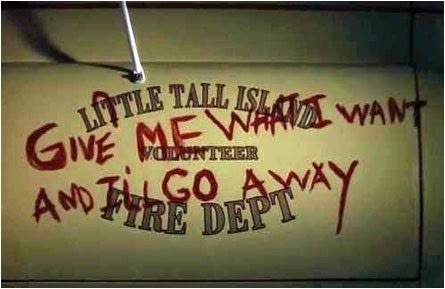 La tempesta si avvicina, la neve aumenta, il vento è sempre più forte, e nel frattempo accadono altre cose strane. Un altro omicidio ed alcuni suicidi. Ben presto capiscono che quell'uomo è l'artefice di tutto, che in qualche modo riesce ad agire pur stando dietro le sbarre, continuamente osservato. Mike si accorge di un particolare inquietante: Linoge è l'anagramma di Legion, nome di un demone che rappresenta un gruppo di diavoli. E non è una coincidenza.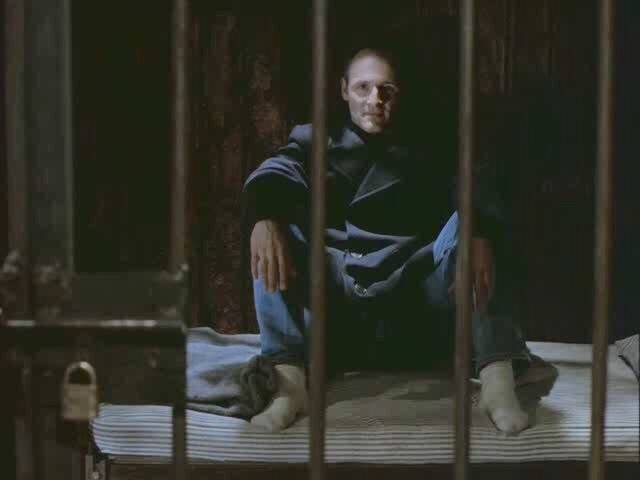 Come ho già detto, l'intreccio tra la tempesta del secolo e l'uomo misterioso non è casuale. Questa tempesta ha letteralmente isolato l'isola (scusate il gioco di parole) dal resto del mondo, nessun contatto con la terra ferma. Situazione perfetta per Linoge, per obbligare gli abitanti dell'isola a dargli quello che vuole, senza complicazioni dall'esterno e senza che nessuno lo venga a sapere.
Ciò che vuole Linoge, è qualcosa di prezioso, una cosa a cui nessuno sarebbe disposto a rinunciare. Ma non può prenderla senza l'approvazione degli abitanti, quindi dà loro una scelta, ma è una scelta che non lascia scampo, perché qualunque decisione prendono, perdono irrimediabilmente qualcosa. Per questo Linoge ha scelto quell'isola per ottenere ciò di cui ha bisogno, perché nessuno deve sapere la verità, nessuno tranne gli abitanti. Ma loro non parleranno, perché sull'isola sanno mantenere un segreto, e questo lo manterranno per sempre.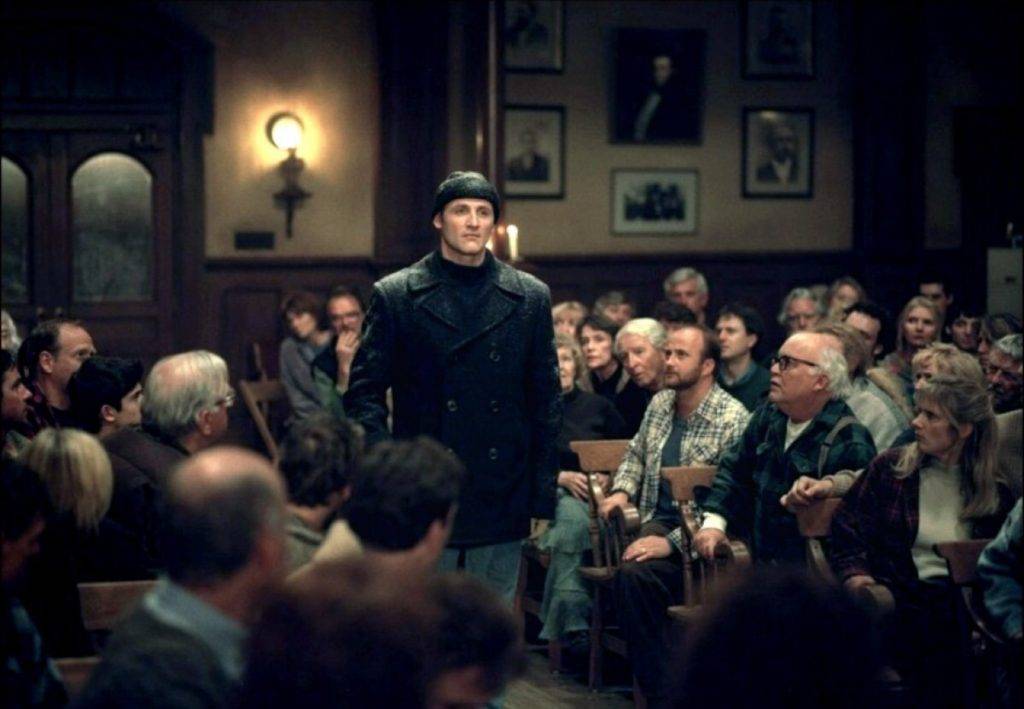 Misteri su misteri, situazioni inspiegabili e tante domande, in questa serie non mancano affatto cliffhanger, suspense e colpi di scena. Una miniserie magnifica, ma non poteva essere altrimenti. Stephen King sembra essere una garanzia.
Se volete scoprire chi è realmente Linoge, cosa vuole e perché, non vi resta che guardare "La tempesta del secolo" con un finale che lascia un leggero amaro in bocca.