Svampita. Tossicodipendente. Stronza. Detective. Superoina… sono solo alcuni dei volti appartenuti alla bellissima Krysten Ritter nel corso della sua vita seriale
Nonostante una carriera iniziata sulle passerelle dell'alta moda, la Ritter entrerà ventenne nel mondo del cinema e da lì a poco muoverà i primi passi  nell'universo delle Serie Tv.
Molti di noi la conoscono principalmente per quei ruoli che le hanno consegnato le luci della ribalta: Jane Margolis in Breaking bad , Chloe per Don't Trust the Bitch in Apartment 23 e, ultimo in ordine cronologico, Jessica Jones nell'omonima serie in onda su Netflix.
Ma la storia televisiva dell'attrice nativa della Pennsylvania ce ne ha messo prima di raggiungere l'apice.
Tra parti "minori" e qualche buco nell'acqua, scopriamo insieme tutte le Serie Tv in cui troviamo Krysten Ritter
LA VITA PRIMA DI BREAKING BAD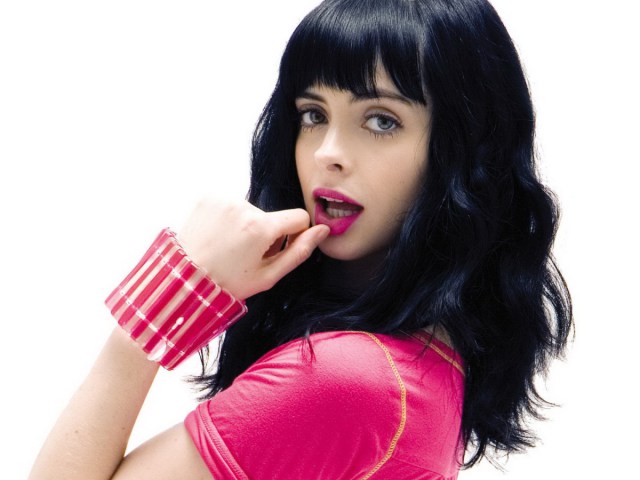 Krysten Ritter non ha da subito vestito i panni della protagonista
La prima produzione in cui la vediamo comparire è Freshening Up, un cortometraggio del 2002, con Jim Mol alla regia. Mentre è il 2004 l'anno d'iniziazione al mondo delle Serie Tv. Prima una parte nell'episodio 1×19 di Whoopi (che, riguardandolo oggi, ci fa tanto pensare a Chloe). Dopodiché una comparsa nella celebre Law & Order – I due volti della giustizia (14×20), un'altra nello show comico Tanner on Tanner (1×01-1×04) e poi nella puntata 9145 della soap opera americana One Life to Live. Il 2005 è l'anno del pilot scartato (il primo di una lunga serie) di Pool Guys e della partecipazione al primo episodio del poliziesco Jonny Zero, che si rivelerà essere un fallimento.
È Veronica Mars a consegnarle il suo primo "vero" ruolo. Parliamo di Gia Goodman, la figlia dell'influente proprietario del team di baseball della città, in seguito divenuto sindaco. Svampita, stravagante, sincera. Sfumature che avvolgono un modello di personaggio che che a lungo la rincorrerà nell'arco della carriera.
Seguirà un altro pilot bocciato (Inseparable), e delle comparsate in The Bedford Diaries (1×03-1×04) e Justice (1×12). Entrambe Serie Tv di scarso successo.
Ma Krysten Ritter è apparsa anche in un altro prodotto molto famoso. È infatti lei a interpretare il ruolo di Lucy in Gilmore Girls (Una mamma per amica). Otto episodi in cui la Ritter veste i panni di un personaggio secondario, un'aspirante attrice un po' ingenua. Tutto a confermare una certa tendenza ad associarla a parti di questo tipo, memori di quanto già visto con Gia Goodman.
Caso particolare quello della sit-com targata Fox, Til Death. Qui la Ritter ottiene il ruolo di Allison, la figlia della famiglia Stark, per poi abbandonarlo.
Nel 2007 l'ennesimo pilot scartato (The Rich Inner Life of Penelope Cloud) e la parte nel primo episodio di Big Day, ma è il 2009 è l'anno della svolta. Prima un'apparizione in Gossip Girl (2×24) e poi sarà scelta per essere tra i protagonisti della web series comedy a tinte horror Woke Up Dead, dove sarà Cassie, una simpatica e vivace studentessa di medicina.