Una serie tv (come The Walking Dead) per funzionare correttamente ha bisogno di due elementi basici: un eroe e un villain. La loro contrapposizione genera il conflitto da cui solitamente parte tutta la storia, i vari intrecci e le sottotrame. È importante che in una serie tv ci sia un cattivo all'altezza della situazione. Quando la sua figura non riesce a esprimersi come dovrebbe, si percepisce immediatamente che manca qualcosa e la serie tv non spicca il volo. Del resto, senza il villain, l'eroe non avrebbe nemmeno motivo di esistere.
Sono molte le serie tv che hanno messo in scena un cattivo d'eccellenza tanto che siamo arrivati a tifare per lui più che per l'eroe. Ce ne sono tante altre che, però, nel corso delle sue stagioni, ci hanno regalato villain davvero deludenti anche per come ci avevano abituati. Ecco qua 5 esempi e ci troverete anche The Walking Dead!
1) Buffy – Stagione 6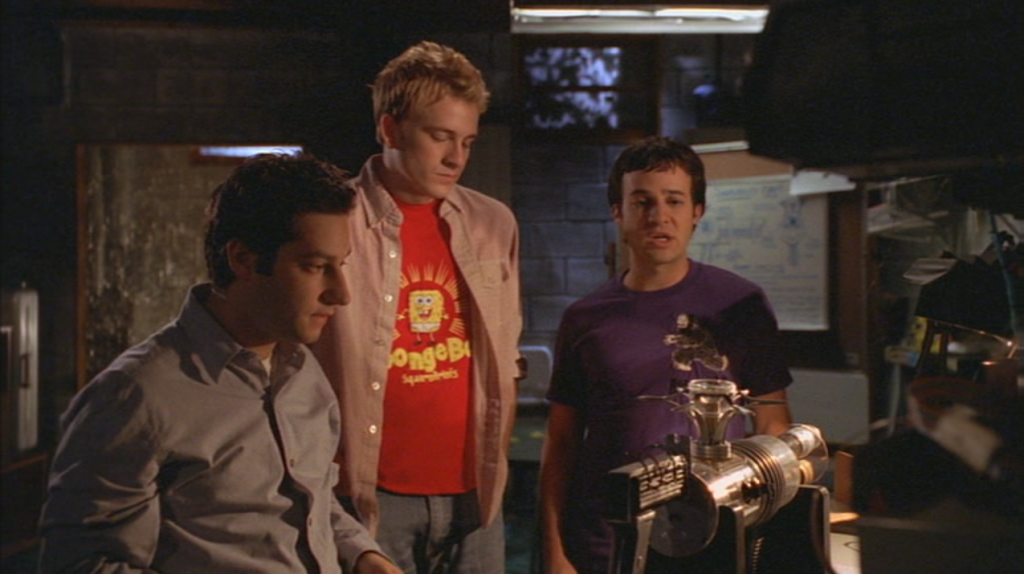 Buffy ci ha abituato a grandi e indimenticabili villain. Dal temibile Maestro alla pericolosa quanto affascinate Glory, dal perfido Sindaco al male originale chiamato Primo, passando per le versioni malvagie dei protagonisti come Dark Willow, Faith, Angelus, lo stesso Spike. La lista è lunga ma ci sono dei supercattivi che in verità non lo sono proprio.
In questa categoria vi rientra sicuramente Il Trio. Warren, Andrew e Jonathan sono tre ragazzini nerd inadeguati sotto tutti i punti di vista per essere dei villain, soprattutto in termini di forza, potenza ed esecuzione. Mentre Andrew e Jonathan sono dei minions, Warren si è rivelato un misogino violento, il che è disgustoso, ma non così minaccioso. È l'esempio della mascolinità tossica: nessun cattivo infatti odia Buffy in quanto donna. Il Trio ci ha mostrato quanto Buffy fosse incasinata e ha fatto solo una cosa: creare Dark Willow.