Ci sono serie tv che sono tratte da romanzi, trilogie, fumetti (qui le migliori tratte dai fumetti), e di queste solo alcune rispettano fedelmente la trama dell'opera da cui prendono origine, come per esempio The Umbrella Academy. Altre invece si discostano fin dagli esordi rendendo a malapena riconoscibile la traccia del prodotto madre.
Queste cinque Serie Tv, una tra tutte The Umbrella Academy appunto, hanno saputo far concordare la trama della serie con quella del libro d'origine. Sarà interessante vedere quanto anche il finale sia corrispondente a quello già scritto.
1) The Handmaid's Tale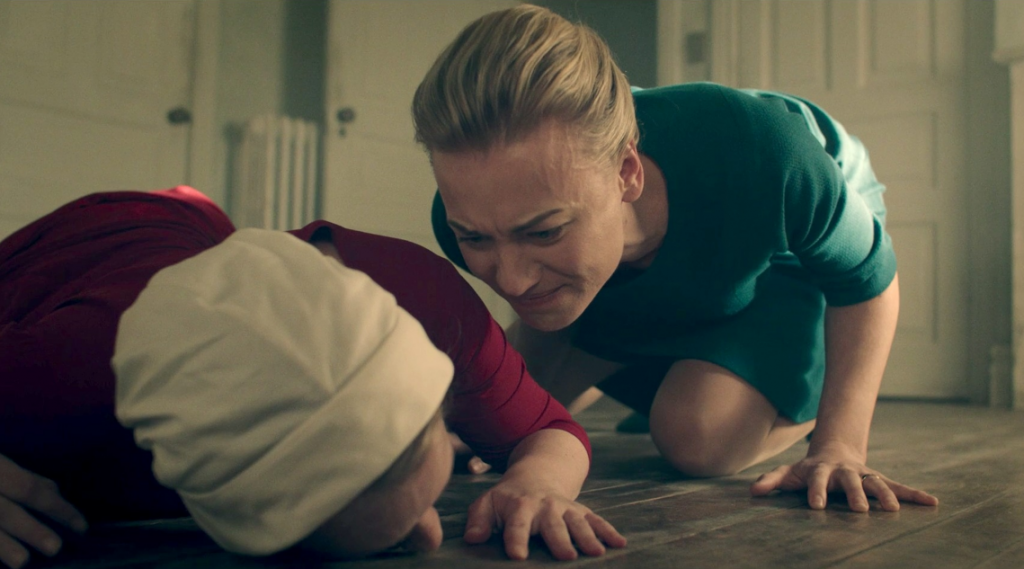 La prima stagione di The Handmaid's Tale ha rispettato fedelmente la trama de Il racconto dell'ancella di Margaret Atwood. Il romanzo distopico dell'autrice canadese è meno denso di particolari psicologici che nella serie abbondano fino quasi a prevalere nella maggior parte delle scene. Per chi sa come il romanzo finisce, The Handmaid's Tale potrebbe sembrare già scritto, come una storia che però è bello seguire nonostante si conoscano già i dettagli. In queste tre stagioni abbiamo visto la storia evolversi, farsi sempre più complessa e disordinata per poi ricongiungersi e ristabilirsi solo nei finali. Sarà interessante capire come potrà evolversi di nuovo, quali elementi in più verranno aggiunti rispetto al romanzo e se la fine del libro corrisponderà con quella della serie.