# #
L'universo delle serie tv brulica di nomi di attrici bravissime e bellissime, in grado di fare davvero meraviglie grazie alle loro qualità recitative.
In questo articolo però non andremo a parlare solo della bravura delle attrici in questione, non basterebbe un singolo pezzo per menzionarle tutte, ma parleremo invece di quelle attrici che oltre a essere brave sono anche dotate di una innegabile presenza scenica. Così evidente in alcuni casi da essere un tratto distintivo dell'attrice che la possiede, tanto da diventarne un po' il "marchio di fabbrica". Dalla protagonista di The Handmaid's Tale fino alla dea Viola Davis.
# #
Andiamo a raccogliere qui di seguito i nomi delle 5 attrici la cui sola presenza in scena a volte è stata capace di stenderci ancora prima che aprissero bocca.
1) Eva Green – Penny Dreadful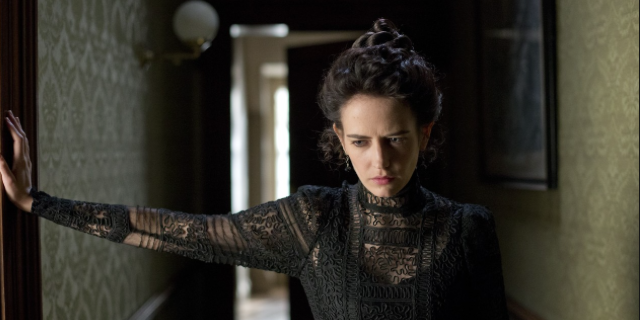 Recitando nel ruolo di Vanessa Ives, nella serie Penny Dreadful, Eva Green ci ha regalato un personaggio davvero indimenticabile, che come un bellissimo incubo ti s'infiltra sotto la pelle rendendoti impossibile dimenticarla.
# #
Magnetica, cupa e intensa come solo l'attrice francese di origine greca sa essere.
Nel ruolo, per nulla facile, della tormentata e schiva Vanessa, Eva, è riuscita a trasmettere in più di un episodio un carisma devastante che solo poche interpreti possiedono.
Al punto che, in alcune scene, bastavano pochi secondi d'inquadratura sul suo sguardo per trasmetterci tutta la potenza emotiva della scena.
2) Jessica Lange – American Horror Story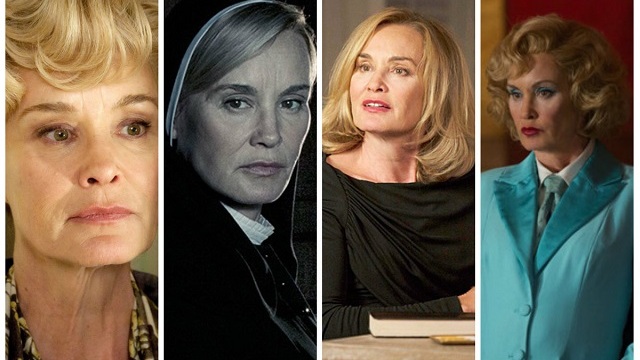 Il due volte premio Oscar Jessica Lange è la dimostrazione vivente che quando hai fascino, talento e personalità da vendere, il fastidioso concetto di bellezza legato all'età non conta.
La Lange non ha bisogno di grandi presentazioni ma il fatto che a 70 anni la sua carriera non abbia ancora conosciuto rallentamenti è la prova che questa attrice non teme la concorrenza di nessuno.
Approdata sul piccolo schermo grazie alla serie antologica American Horror Story, dove ha guidato e dominato tutto lo straordinario cast, ha da poco sconfinato su Netflix grazie alla serie The Politician (di cui vi tessiamo le lodi qui), continuando a conquistare le generazioni più giovani e ammaliandole con il suo iconico fascino.
3) Rachel Brosnahan – The Marvelous Mrs. Maisel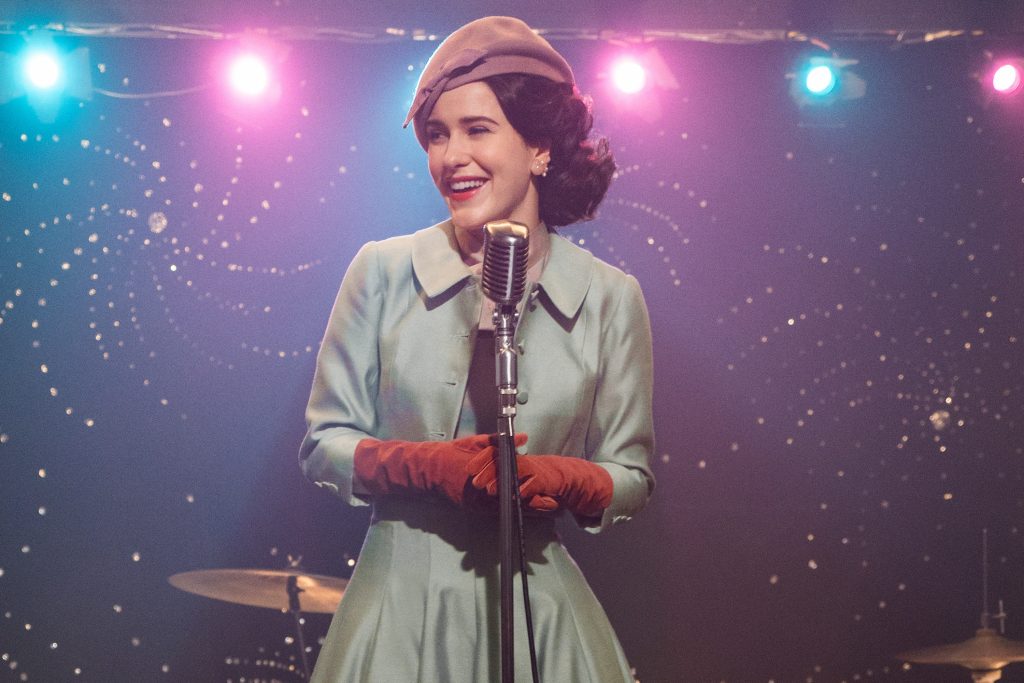 Con il ruolo di Miriam "Midge" Maisel, Rachel Brosnahan si è aggiudicata oltre all'Emmy come Miglior interprete in una serie comedy, anche un posto d'onore tra le attrici più promettenti del panorama seriale attuale.
Per quanto riguarda questa brillante ragazza classe '90 è proprio il caso di dirlo, Rachel ha una naturalezza e una padronanza del proprio corpo e della propria gestualità che le fanno letteralmente dominare il palco.
4) Viola Davis – How to Get Away with Murder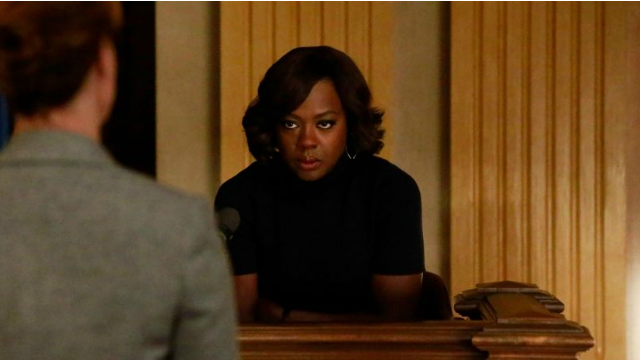 Questa attrice negli ultimi sei anni si è letteralmente imposta fuori e dentro il piccolo schermo all'attenzione del pubblico e della critica, macinando consensi e ritirando premi, tra cui quello per eccellenza per un attore, ossia l'Oscar.
Guardarla nei panni di Annalise Keating, avvocato duro e "scorretto" che fa da mentore a un gruppo di giovani e ambiziosi studenti di legge, è come assistere al passaggio di una leonessa accanto a zebre e gazzelle. Proprio come il maestoso felino il suo solo muoversi sulla scena concentra su di sé l'attenzione di chi la guarda, monopolizzando l'azione sullo schermo.
Concludiamo questa cinquina d'interpreti alpha con una che non passa mai inosservata, qualsiasi ruolo le venga affidato in una serie!
5) Elisabeth Moss – The Handmaid's Tale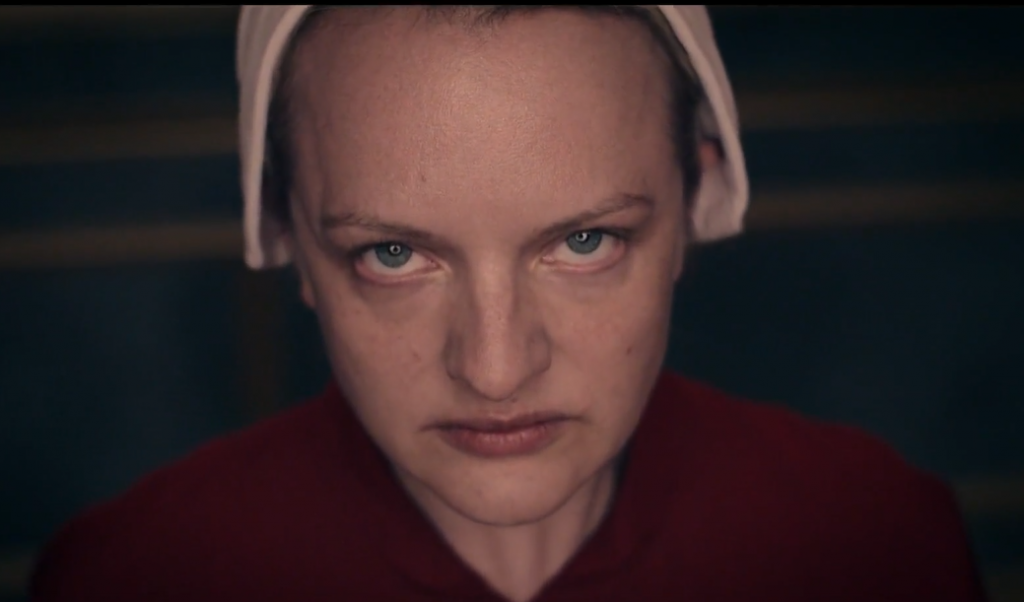 A livello di presenza scenica poche attrici possono battere Elisabeth Moss.
Che interpreti una timida ma volitiva segretaria in Mad Men o una problematica detective in Top of the Lake, la Moss riesce sempre a trafiggere la distanza che la separa dallo spettatore oltre lo schermo, con una intensità devastante.
Capacità che ha sublimato in The Handmais's Tale, con la parte dell'ancella ribelle Offred.
Grazie a questo ruolo, che ha richiesto all'attrice delle notevoli capacità espressive, considerato che la sua June vive in forti ristrettezze comunicative, Elisabeth Moss ha dato prova di una bravura, di un magnetismo e di una presenza scenica che pochissime attrici in attività oggigiorno possono dire di avere.
Qualità che le ha portato svariate candidature ai premi più prestigiosi a cui una serie tv possa ambire oggi: Emmy (che ha vinto tra l'altro!), Golden Globe, SAG Awards e molti altri.
Infiniti sono i primi piani in The Handmaid's Tale in cui la Moss, grazie a impercettibili cambiamenti facciali o a profondi sguardi traboccanti di disperazione, ci ha inchiodati allo schermo e a sé, ridefinendo davvero il concetto di presenza scenica.