Dire addio a un personaggio che si è interpretato per molti anni è un compito difficile. Ma l'attaccamento emotivo al proprio ruolo non è l'unica ragione che spinge gli artisti a commuoversi. Gli attori lavorano spesso sulla gestione delle emozioni, ma qualche volta le scene da girare sono talmente intime o forti da causare uno scompenso emotivo all'interprete. E la reazione immediata a questo malessere è quasi sempre il pianto.
In questa lista ci sono 10 episodi in cui gli attori di serie tv hanno avuto difficoltà a trattenere le lacrime di gioia o di tristezza per diversi motivi.
1) David Duchovny – X-Files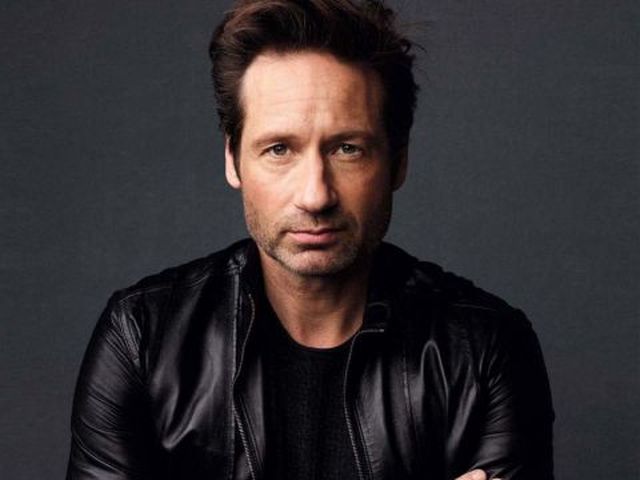 X-Files ha avuto un enorme successo dal 1993 al 2002 e ha contribuito notevolmente alla fama dei due attori protagonisti, Gillian Anderson e David Duchovny. Quest'ultimo, in particolare, è rimasto molto legato al suo personaggio.
Dopo la cancellazione della serie di fantascienza, l'ideatore Chris Carter ha espresso ripetutamente il desiderio di continuare la storia attraverso dei film. Le richieste dell'autore sono state accolte più volte, ma nel 2015 l'emittente televisiva Fox ha preferito optare per una nuova stagione di X-Files.
Quando David Duchovny ha ricevuto la sceneggiatura dei nuovi episodi e ha iniziato a leggere la prima pagina ha pianto di gioia. L'attore si è commosso pensando alla possibilità di poter interpretare nuovamente il ruolo di Fox Mulder dopo 14 anni.
2) James Van Der Beek – Dawson's Creek
È una di quelle cose che succedono quando interpreti un personaggio per così tanto tempo. Mi ricordo che ero davvero sorpreso, perché era stata una cosa spontanea. Il fatto che adesso la usino per prendersi gioco di me è divertentissimo! […] Lavori per sei anni, fai oltre 100 episodi (o quello che sono) e poi tutto si riduce a una clip di quattro secondi!
Sembra impossibile, eppure la scena dell'iconico meme di Dawson Leery che piange non era prevista dal copione, ma è stata una reazione spontanea dell'attore James Van Der Beek.
L'episodio in questione è il 3×23 – Pacey o Dawson?, in cui il protagonista si rende conto che Joey è innamorata dell'amico e decide di lasciarla andare. L'attore era molto emozionato non solo per la scena in sé, ma anche per il fatto che si trattava di un finale di stagione. Perciò, appena il personaggio interpretato da Katie Holmes è andato via, James Van Der Beek ha pianto istintivamente e ha reso la scena ancora più commovente.
3) Kaley Cuoco – The Big Bang Theory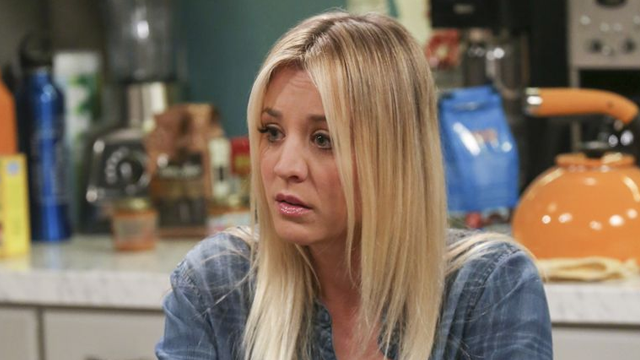 Siamo diventati super emotivi. Stavamo girando una scena prima delle vacanze e, dal nulla, ho iniziato a piangere.
Tra tutti i membri del cast di The Big Bang Theory, Kaley Cuoco è quella che ha pianto di più fin dal momento della lettura degli script dell'ultima stagione. L'attrice ha avuto difficoltà a trattenere le lacrime anche sul set e l'ha dimostrato più volte condividendo le sue emozioni con il pubblico.
Inizialmente gli altri protagonisti sono apparsi più distaccati durante le interviste ma, appena hanno realizzato quello che stava succedendo, hanno ceduto anche loro. Il clima che si respirava sul set di The Big Bang Theory era di profonda nostalgia ed è assolutamente comprensibile se si pensa che gli attori hanno lavorato insieme per parecchi anni.
4) Kit Harington – Game of Thrones
Nello stesso periodo in cui negli Stati Uniti andava in onda l'ultima stagione di The Big Bang Theory, arrivava la fine anche per Game of Thrones.
Gli attori del fantasy HBO sono stati sottoposti a un'enorme pressione negli ultimi due anni, a causa delle aspettative riguardanti l'epilogo della serie. Tutto il cast si è emozionato durante le riprese, ma chi ha sofferto di più è stato Kit Harington.
Il ruolo di Jon Snow e le azioni che ha compiuto il personaggio hanno inciso psicologicamente sulla vita dell'attore britannico, tanto da ritenere necessario un periodo di riabilitazione. I primi segnali sono evidenti nel documentario Game of Thrones: The Last Watch, dove Kit si dimostra sconvolto già durante la lettura dello script.
Nonostante sul set abbiano versato lacrime molti attori della serie, Lena Headey (volto di Cersei Lannister) ha confermato che Kit Harington è quello che ha pianto maggiormente.
5) Emanuele Valenti – L'amica geniale
Emanuele Valenti: Dopo aver girato il primo totale, guardavamo la scena nel monitor e, in qualche modo, io mi sono commosso per la crudezza della scena e per la bravura di Margherita. Io e lei, ieri, dicevamo che non è tanto il fatto che Donato fosse un mostro, ma la tristezza del gesto che stava compiendo. È così triste che entrambi abbiamo avuto una reazione di squallore nei suoi confronti. È stata un'esperienza singolare nella mia carriera di attore rivedere quello che abbiamo girato.
Questa frase si riferisce a una scena particolarmente esplicita della serie L'amica geniale, in cui Lenù viene stuprata da Donato Sarratore. La Rai ha ritenuto necessario tagliare la sequenza durante la messa in onda e anche nella versione in streaming su Rai Replay.
Il fatto in questione è un momento cruciale nella vita della protagonista, che subisce una violenza ma, contemporaneamente, inizia a scoprire il piacere sessuale. Questo aspetto controverso è stato sicuramente difficile da interpretare per i due attori. Emanuele Valenti, in particolare, si è commosso riguardando la scena e pensando alla mostruosità del personaggio che stava interpretando.
6) Alessandro Preziosi e Greta Scarano – Non mentire
Continuiamo la lista con altri attori italiani che hanno avuto a che fare con scene di violenza durante la loro carriera televisiva.
Non mentire è il riadattamento della serie anglo-americana Liar – L'amore bugiardo ed è andata in onda quest'inverno su Canale 5. Alessandro Preziosi ha interpretato il protagonista, un uomo accusato di stupro dalla donna con cui ha avuto un appuntamento la sera prima.
L'attore ha rivelato di aver pianto davvero nella scena in cui cerca di convincere il figlio della sua innocenza, perché gli ricordava il suo primogenito Andrea Eduardo. Ma anche la co-protagonista Greta Scarano ha affermato di non essere riuscita a trattenere le lacrime durante le riprese di Non mentire a causa delle tematiche complesse affrontate.
7) Evangeline Lilly – Lost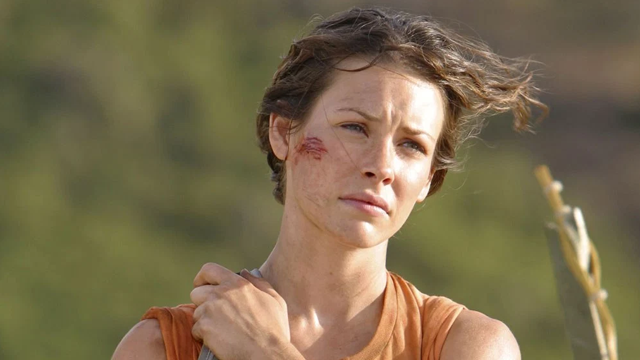 Torniamo alle serie tv americane di successo. Anche se Lost si è conclusa molto prima di The Big Bang Theory e di Game of Thrones, l'inserimento nel catalogo Netflix le ha permesso di conquistare nuovi fan.
La protagonista del fantasy/drama ha rivelato alcuni dettagli sul suo personaggio che l'hanno infastidita. Uno di questi riguarda l'opinione dell'attrice sull'evoluzione di Kate, ritenuta incoerente con il temperamento delle prime stagioni. Ma la questione che ha portato l'artista a un crollo emotivo è stata un'altra.
Durante la terza stagione di Lost, Evangeline Lilly è stata costretta (in base alle sue dichiarazioni) a girare alcune scene parzialmente nuda. L'attrice si è sentita molto a disagio, tanto da piangere e tremare sul set. Dopo l'accaduto, l'interprete di Kate Austen si è trovata nella stessa situazione durante la stagione successiva. Perciò, dopo aver girato anche l'altra scena senza vestiti, Evangeline ha comunicato agli sceneggiatori che non l'avrebbe fatto più.
8) Norman Reedus – The Walking Dead
Il lupo solitario di The Walking Dead esprime raramente i suoi sentimenti e questa caratteristica fa parte del suo fascino. Ma tra la quarta e la quinta stagione della serie, Daryl Dixon aveva stretto un legame particolare con Beth. Lo stesso attore, Norman Reedus, ha dichiarato che il rapporto tra il suo personaggio e la piccola Greene rappresentava un barlume di speranza dopo una vita di sofferenze. Perciò, la morte di Beth è stata un duro colpo non solo per il pubblico, ma anche per l'attore.
Prima di girare la scena rappresentata in foto, Norman Reedus ha sentito il bisogno di sedersi con la testa fra le gambe e piangere ininterrottamente per un'ora. Solo così poteva essere abbastanza vuoto emotivamente e riuscire a recitare senza farsi sopraffare dalle sensazioni spiacevoli.
9) Bryan Cranston – Breaking Bad
Walter White ha rovinato la vita di Jesse Pinkman in varie occasioni, ma il gesto più crudele è stato senza dubbio il mancato soccorso a Jane. L'uomo ha tolto volontariamente al suo ex-alunno l'unica ragione di vita e ci è riuscito nella maniera più subdola: restando immobile.
Bryan Cranston ha faticato parecchio per riuscire a portare a termine la scena. Mentre guardava il volto della collega Krysten Ritter, l'attore vedeva quello di sua figlia e ha dovuto chiudere gli occhi per cercare di sopprimere quel pensiero. Una volta conclusa la sequenza, l'interprete di Walt ha iniziato a piangere per vari minuti senza riuscire a fermarsi.
C'è stata anche un'altra occasione in cui il protagonista di Breaking Bad si è emozionato. L'attore ha pianto durante l'ultima scena della serie, perché il legame con Aaron Paul era diventato profondo e gli stava dicendo addio sia sullo schermo che nella vita reale.
10) Justin Hartley e Mandy Moore – This Is Us
A quanto pare, Justin Hartley scoppia in lacrime tutte le volte in cui guarda un episodio di This Is Us o ne legge la sceneggiatura. La commozione è un sentimento che i fan della serie conoscono molto bene, ma è strano pensare che anche il cast abbia difficoltà a trattenere le lacrime.
Tutti gli attori del dramma statunitense si stimano reciprocamente e hanno la sensazione di essere davvero una famiglia. Questi sentimenti li portano a commuoversi in varie occasioni. Mandy Moore, ad esempio, ha dichiarato di aver pianto per un mese dopo le riprese di una scena molto toccante.
Tutto ciò dimostra che anche i professionisti, nonostante svolgano questo lavoro da parecchio tempo, non sono immuni ai crolli emotivi.