Nell'istante in cui cominciamo a guardare una nuova serie TV, il nostro occhio viene subito catturato da quella breve introduzione filmica che siamo soliti chiamare sigla. Quest'ultima rappresenta, come suggerisce la parola stessa, la firma della serie e perciò ha come scopo quello di identificare e caratterizzare l'opera che introduce. Rappresenta cioè il primo ostacolo per il pubblico. È in quel momento che lo spettatore può chiedersi se valga la pena continuare o meno la visione.
Certamente sarebbe insensato basare il proprio giudizio (per giunta su una serie non ancora vista) soltanto dalla sigla. Come d'altronde sarebbe sbagliato valutare la stessa a fronte della visione di un paio di episodi. Ma talvolta, diciamocelo, noi serie tv – addicted siamo impulsivi e, magari perché impauriti dalla sempre più lunga watchlist che teniamo sul comodino, ci lasciamo trasportare da una prima impressione spesso superficiale.
È proprio per questo motivo che sempre più produzioni decidono di destinare una discreta porzione di budget alla realizzazione di una sigla ad effetto, che sia capace di incuriosire lo spettatore.
Basti pensare alle sigle di True Detective e, in particolare, a quella della prima stagione, che entra di diritto nella lista delle più belle intro della storia delle serie TV. Le immagini della cittadina della Louisiana in cui è ambientata la trama vengono incastonate nei corpi e nei visi dei protagonisti. Alcuni particolari (come quello del filo di un normalissimo telefono fisso o le corde di una chitarra) vengono esaltati a tal punto che risulta difficile identificare l'oggetto. I colori predominanti sono il bianco e il nero che si alternano nello sfondo trasmettendo un forte senso d'inquietudine, alimentato anche dal rosso, meno frequente, di alcuni particolari in primo piano. Dulcis in fundo di una sigla che già così può essere definita capolavoro è la canzone in sottofondo, "Far From Any Road" di The Handsome Family, col suo andamento ritmato, tipico del connubio tra folk e country.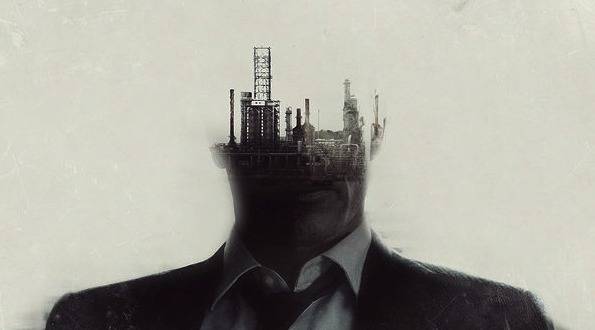 Ma per rendere una sigla memorabile, non è necessario creare una vera e propria opera d'arte in stile HBO. J.J.Abrams, con Lost, ne è la prova. La scritta "LOST", in bianco su sfondo nero, che si avvicina allo spettatore accompagnata dal rumore sgradevole e dissonante è stata, infatti, una sua idea. Un'idea semplice, certo, ma azzeccata. Quei 15 secondi introducono perfettamente quell'alone di mistero che caratterizza tutte e sei le stagioni di Lost.
Altre serie TV che hanno colpito nel segno con le loro sigle sono, ad esempio, Game of Thrones (in cui vediamo le costruzioni di Winterfell o King's Landing innalzarsi, mentre cantiamo l'opening theme strumentale più famoso della televisione) o Dexter (in cui viene mostrato il famigerato Dexter Morgan intento a prepararsi la colazione, lavarsi i denti e allacciarsi le scarpe).
Ma anche alcune comedy, nonostante il minor tempo a disposizione, sono riuscite a realizzare un'intro significativa. Su tutte How I Met Your Mother che in appena 12 secondi ci mostra diverse fotografie di Ted, Marshall, Lily, Robin e Barney nel loro habitat naturale: il MacLaren's Pub. E da questi pochi fotogrammi, stracolmi di abbracci (oltre che di birre), riusciamo già a percepire il forte legame che unisce questi cinque amici newyorkesi.
La sigla perciò riesce, nel suo piccolo, a trasmetterci tutte quelle emozioni e sensazioni che proveremo guardando quella serie. Riesce a farci entrare a contatto con dei personaggi che ancora nemmeno conosciamo. Sta a noi farci trasportare.